Giants transition rookie Bobby Hart to play offensive guard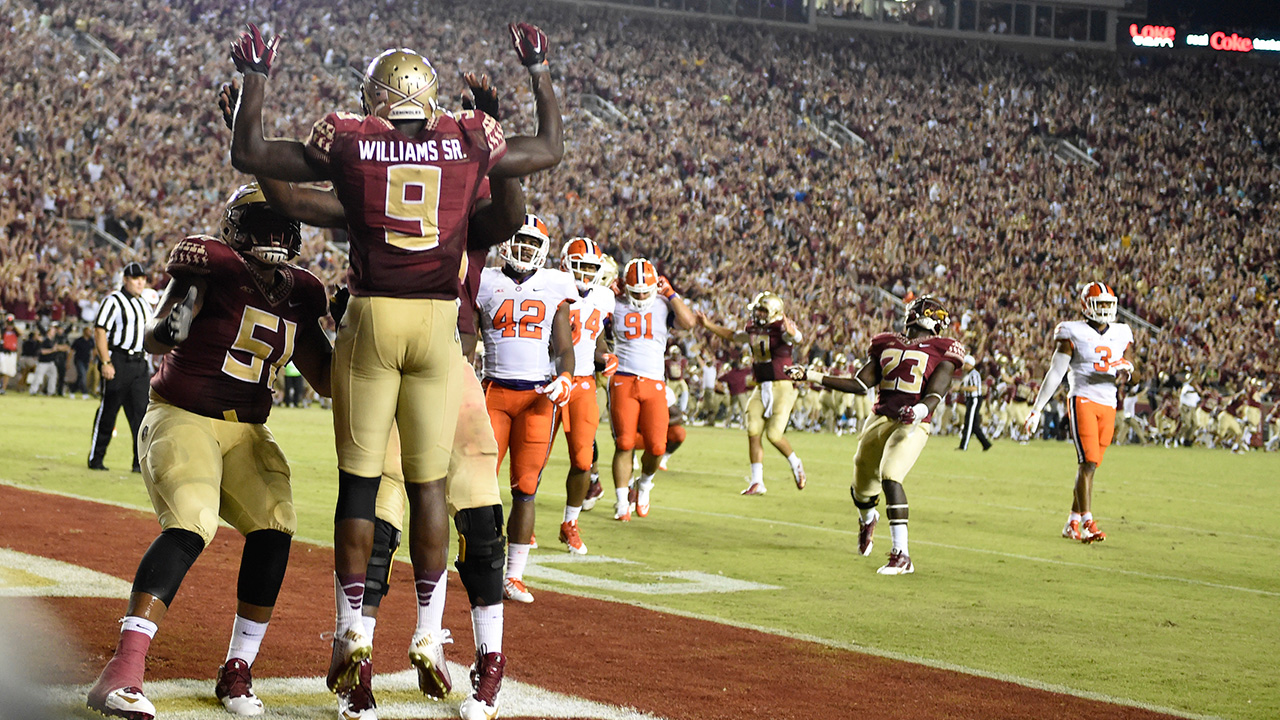 After starting every game at right tackle for the Florida State Seminoles over the last two seasons, and making the All-ACC team twice, New York Giants rookie Bobby Hart will be making the transition to offensive guard at the NFL level. Position changes along the offensive line aren't rare for a player moving up to the professional level, and the Giants wasted no time getting Hart started at his new spot. The Giants already got Hart reps at guard during the team's rookie minicamp this past weekend.
Hart is ready for the challenge and he is confident in his ability to make the position change.
"At guard, [everything] happens a lot faster, so you have to be ready," Hart said to Nick Powell of True Jersey. "Tackle, it don't happen as fast, but you have a lot more room for error. Guard, you don't have much room for error. One missed hand or anything, they're by you. Tackle, if you miss a little bit, if you're athletic enough you can run them past and stuff like that. So you gotta be more of a perfectionist."
Hart is no stranger to working hard to perfect his craft. He has worked with former Pro Bowl center LeCharles Bentley in Arizona this offseason to prepare himself for a role on the inside of the offensive line. Bentley has earned a strong reputation for running an impressive O-Line Performance camp that has turned reserve linemen like Geoff Schwartz and Larry Warford into perennial starters.
"These techniques that [Bentley] gave you, if you use them they won't let you down, but the main thing is just being in condition so you can use them every play," Hart said.
Hart's hard work ethic that has carried over with him first began in college. Hart's coaches at Florida State were notorious for holding 5:30 AM team meetings, and Hart's attendance was nearly spotless.
"I told [Flaherty], I think I was late to one or two as a freshman, but after that I didn't miss anything," Hart said. "Then he called [FSU offensive line coach Rick] Trickett, and Coach Trickett said it was true. [Flaherty] said that really stuck with him."
The Giants are hoping that Hart can provide depth on the inside and eventually work his way toward earning a spot in the starting the lineup. The last seventh-round draft choice that began as depth and eventually earned a starting role was running back Ahmad Bradshaw.
(h/t True Jersey)
Photo Credit: John David Mercer/USA TODAY Sports