Giants think they found a keeper in safety Mykkele Thompson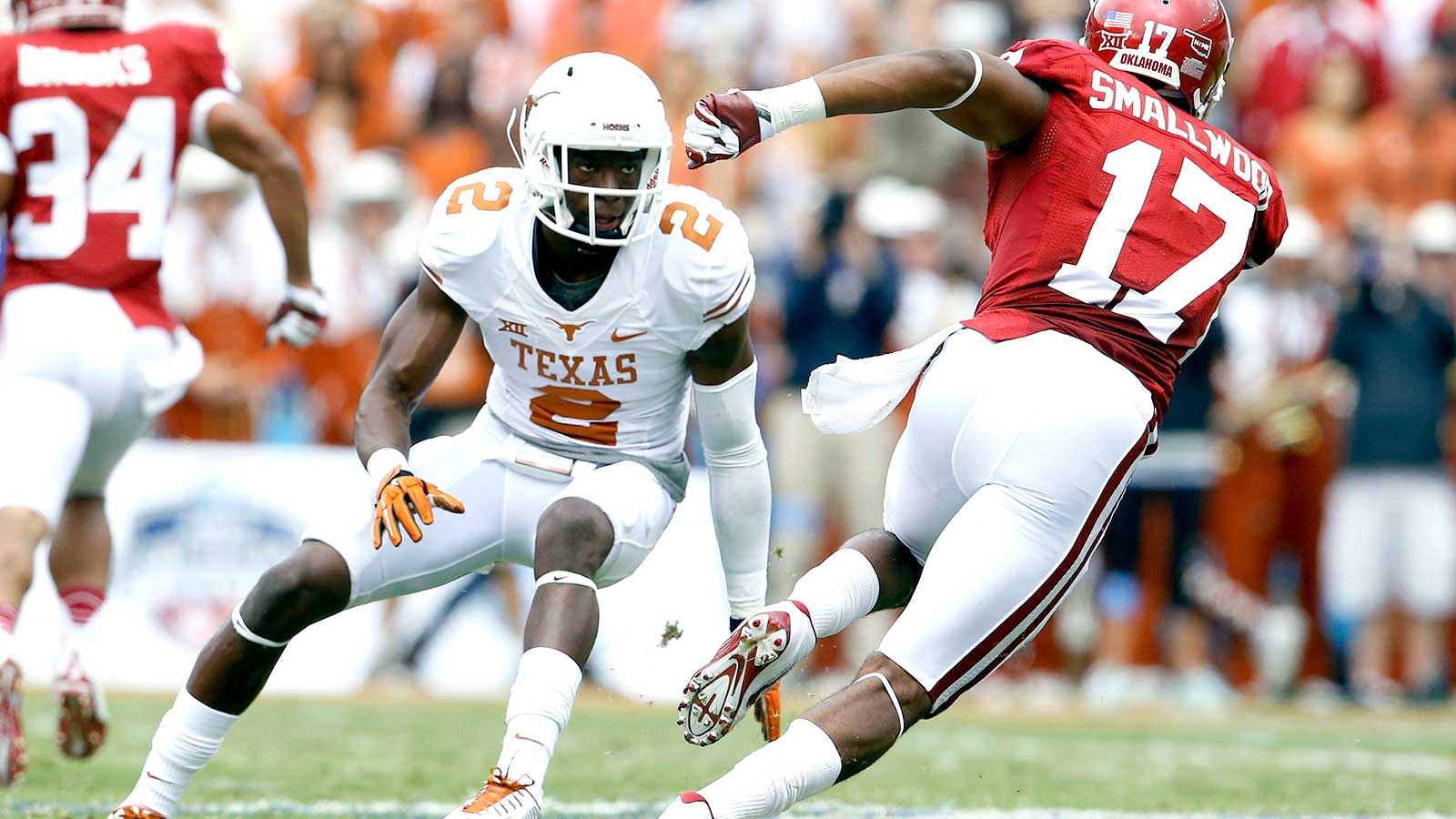 As the New York Giants get set to start Friday's rookie minicamp, fifth-round safety Mykkele Thompson will find himself in a position he didn't expect to be in. Thompson expected to latch on with a team as an undrafted free agent. After receiving no pre-draft visits outside of the Giants, he was taken by surprise when he learned that he was selected in the draft's fifth round.
Although Thompson may not have the chip on his shoulder from being undrafted, he's ready to get to work and do what's necessary to make a positive introduction.
"Honestly, I'll play wherever they want me to,'' he said. "In college I played every defensive back position, so wherever they want me to go, that's where I'll play. And, of course, special teams is really big.''
Most analysts considered Thompson to be a reach by the Giants, but the team's opinion of a player is not at all drive by the media's outlook. Instead, the Giants actually feel like they may have found a draft steal.
"He was really smart on the board,'' Giants vice president of player evaluation Marc Ross said at his post-draft press conference. "Playing-wise, he's a competitor, he's really smart and they played him in a bunch of different positions. He was in the slot, free and strong [safety spots]. He can handle that in game. He can run. The kid can run. He is not your classic corner, not your classic safety, but we think he can provide versatility. More of a free safety for us.''
Head coach Tom Coughlin believes that an added bonus to selecting Thompson is his ability to fit in with second-round draft pick Alabama safety Landon Collins. In an ideal world, both players will eventually earn each starting safety spot for years to come. Thompson can roam the deep half of the field while Collins plays near the line of scrimmage.
"We felt like in Thompson we had a guy that actually will go very well with Landon Collins,'' Tom Coughlin said of matching his second- and fifth-round picks. "It also has been said that Thompson can play some nickel. We do have some guys that can play over the slot. We'll just have to play that out as we work.''
Thompson will get his first chance to prove himself on Friday at the team's rookie minicamp.
(h/t Newsday)
Photo Credit: Matthew Emmons/USA TODAY Sports