Giants' Steve Weatherford survives car wreck on route to OTAs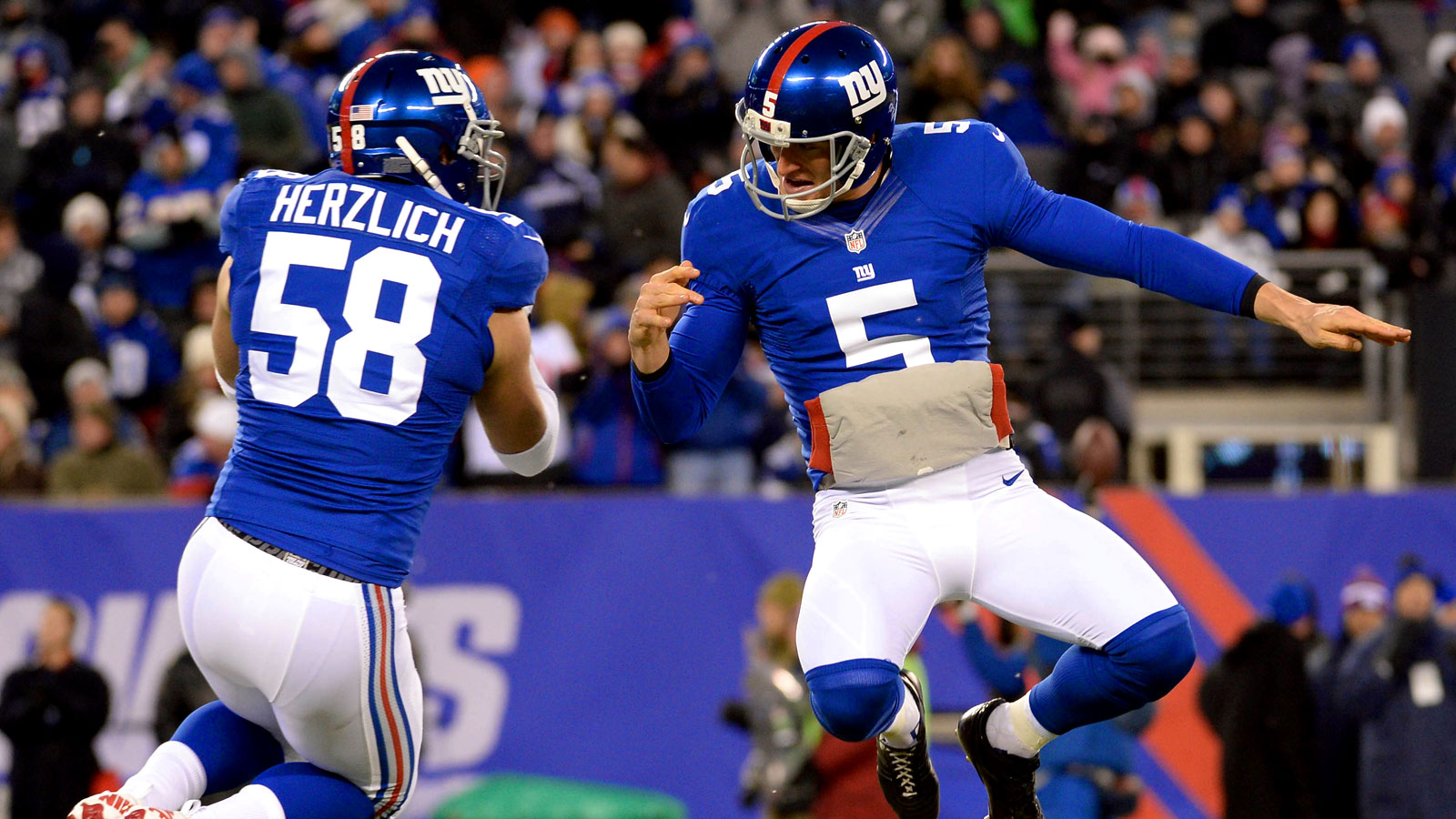 When the New York Giants convene for their second set of OTAs on Monday, punter Steve Weatherford might not be there. According to his Instagram account, Weatherford survived a serious scare early Monday morning that really puts everything into perspective. A day the started with him watching his wife Laura, gave birth to a beautiful baby girl — Josie Jaclyn Weatherford, ended with an unexpected turn.
Weatherford's plan all along was to take a flight back to Newark on Sunday night so he could be present for the Giants' second set of OTAs Monday morning. That flight was rerouted to Washington D.C. because of storms and didn't arrive until 11:00 PM, Sunday night. Too late to use train or bus services, Weatheford opted to rent a car and make the drive up to the Giants' facility. The roads were bad, and at about 3:30 AM, Weatherford's rental car hit an overflow of water on the New Jersey Turnpike before hydroplaning and crashing into the median. Weatherford managed to walk away completely healthy.
Weatherford was very lucky to survive such a scare, and it might make sense for him to take the day off from OTAs. Having said that, knowing the competitor that he is, it would not shock anyone to see him back on the practice field right away.
(h/t Giants 101)
Photo Credit: Robert Deutsch/USA TODAY Sports
A video posted by Steve Weatherford (@weatherford5) on