Giants' special teams coach Quinn won't rule out Beckham returning punts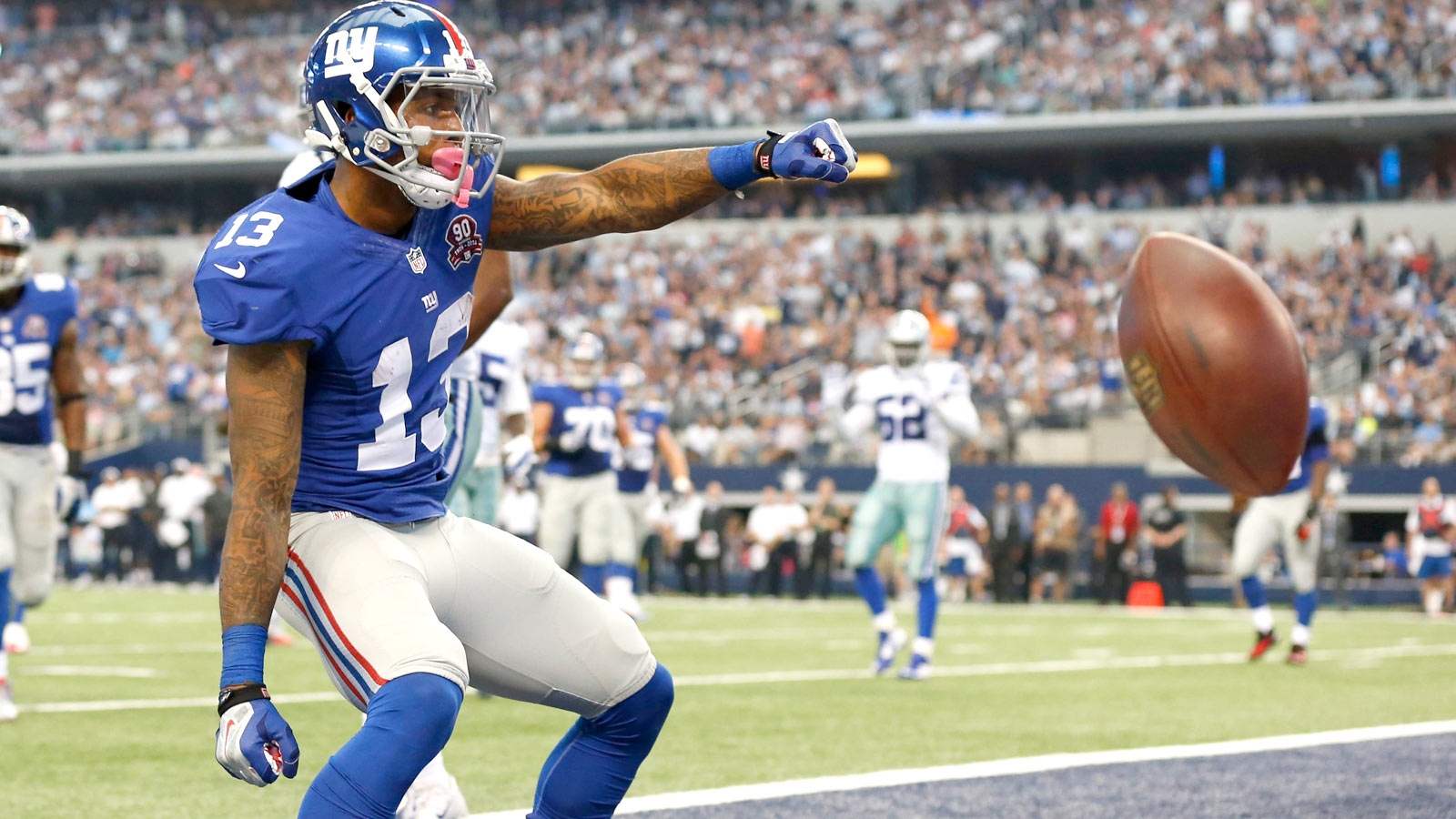 The New York Giants don't have the spottiest track record allowing their star players to play the role of return men. Former Giants cornerback Jason Sehorn was on the verge becoming one of the best at his position in the NFL before a knee injury suffered on a kickoff return during the 1998 preseason derailed his career. Giants special teams coach Tom Quinn either hasn't heard this history lesson or he is choosing to ignore it. On Saturday in his scheduled meeting with the media, Quinn refused to rule out the possibility that budding star wide receiver Odell Bekham Jr. could return punts in 2015.
"That is not my decision. I think he wants to do it. Whatever helps the team. If he is needed, then he is needed," Quinn said after Saturday's rookie mini-camp workout.
Of course, the Giants did go out and sign former Cowboys ace special teamer Dwayne Harris to a five-year, $17.5 million contract this offseason. At that price, you would expect that the Giants are hoping Harris will take over as the punt returner along with other starting special teams spots.
Quinn acknowledged the benefit of adding a division rival's special teams ace who has caused problems in the past.
"It is good that it is someone we know so well. [He] is someone who we played twice a year against all his time in Dallas. I respected him coming out of college and how he plays and how physical he plays," Quinn said. "He will add a good dimension. He is a returner that is also a gunner, so anytime you can get a guy that can do multiple jobs is a nice addition."
The Giants will enter the 2015 season with more options on special teams than they have entered a season with in several years. These options will come with expectations of improvement throughout the special teams across the board.
(h/t Big Blue View)
Photo Credit: Matthew Emmons/USA TODAY Sports