Giants' Prince Amukamara reveals what team he considers his biggest rival to be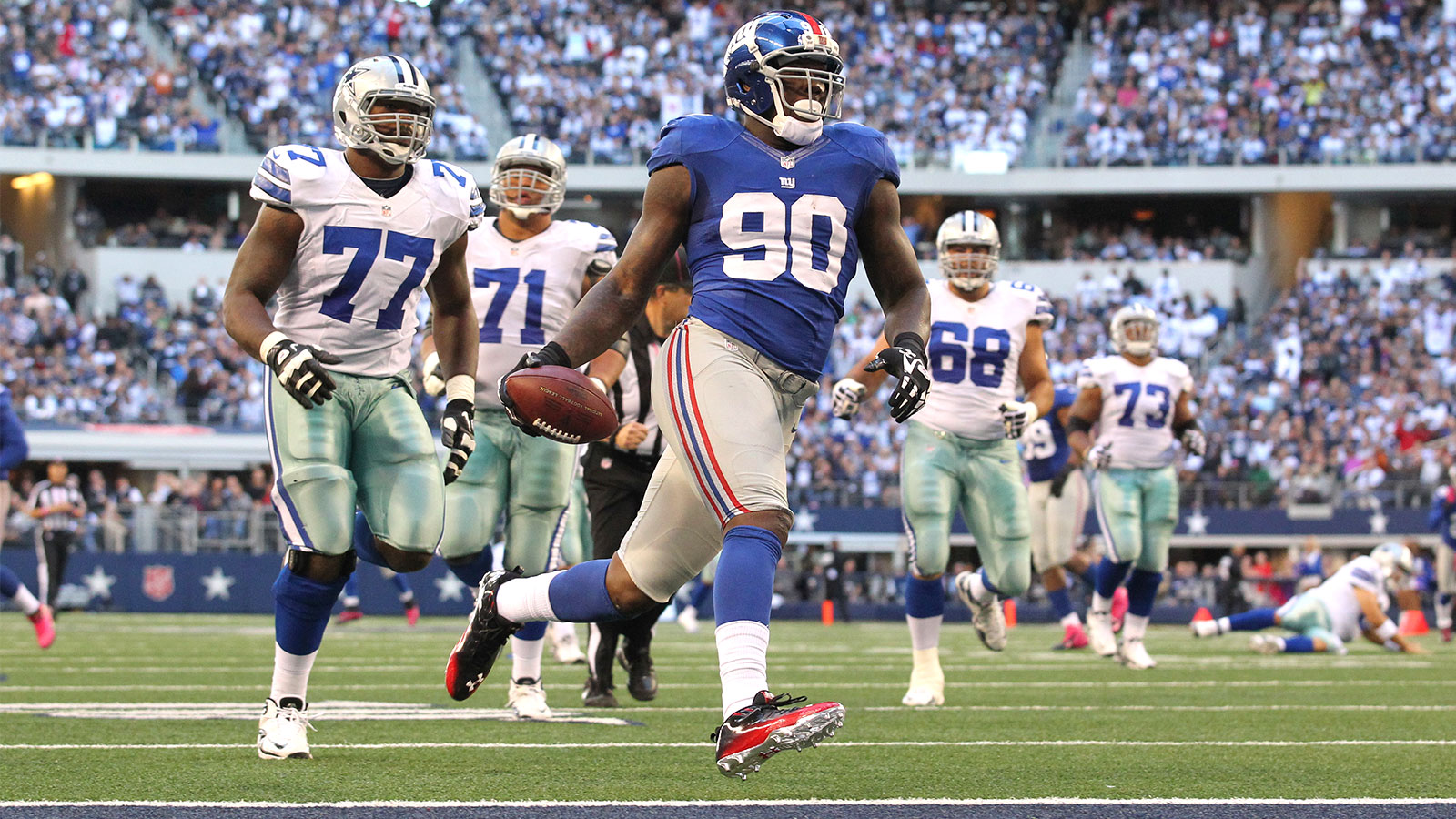 In the NFC East division, there is not a lot of love lost between the four division teams. New York Giants cornerback Prince Amukamara is not a big fan of any of his three division rivals, but there is one team that gets him the most amped up to play.
"I would say the Cowboys would probably be our biggest rivalry here," Amukamara told Dan Salomone of Giants.com. "Every time we play them, I don't know why it just seems like everybody just tries to bring their game to a whole new different level and there's always a lot riding on that game.
"For example, my first year here, that big play that JPP [Jason Pierre-Paul] made to block the field goal earlier in the year and then later in the year we had to win I think about three of four straight just to make it to the playoffs and they were one of those games. I would say just playing the Cowboys. I just always know it's going to be a very, very tough game."
Amukamara isn't the first person within the rivalry to speak out. Last November, Cowboys owner Jerry Jones had this to say about the rivalry between his Cowboys and the Giants:
"I resent to this day the Giants coming in here a few years back and beating us with home field advantage and then winning the Super Bow," Jones told 105.3 The Fan [KRLD-FMl. "I admire it, but I resent it. I will always remember it. So it doesn't take me much to get riled up over going to New York."
The Giants will head to Dallas to kick off the 2015 regular season against the Cowboys. The two teams will meet again on October 25th.
(h/t New York Giants)
Photo Credit: Matthew Emmons/USA TODAY Sports