Giants' Odell Beckham Jr. wins "Best Play" at ESPY Awards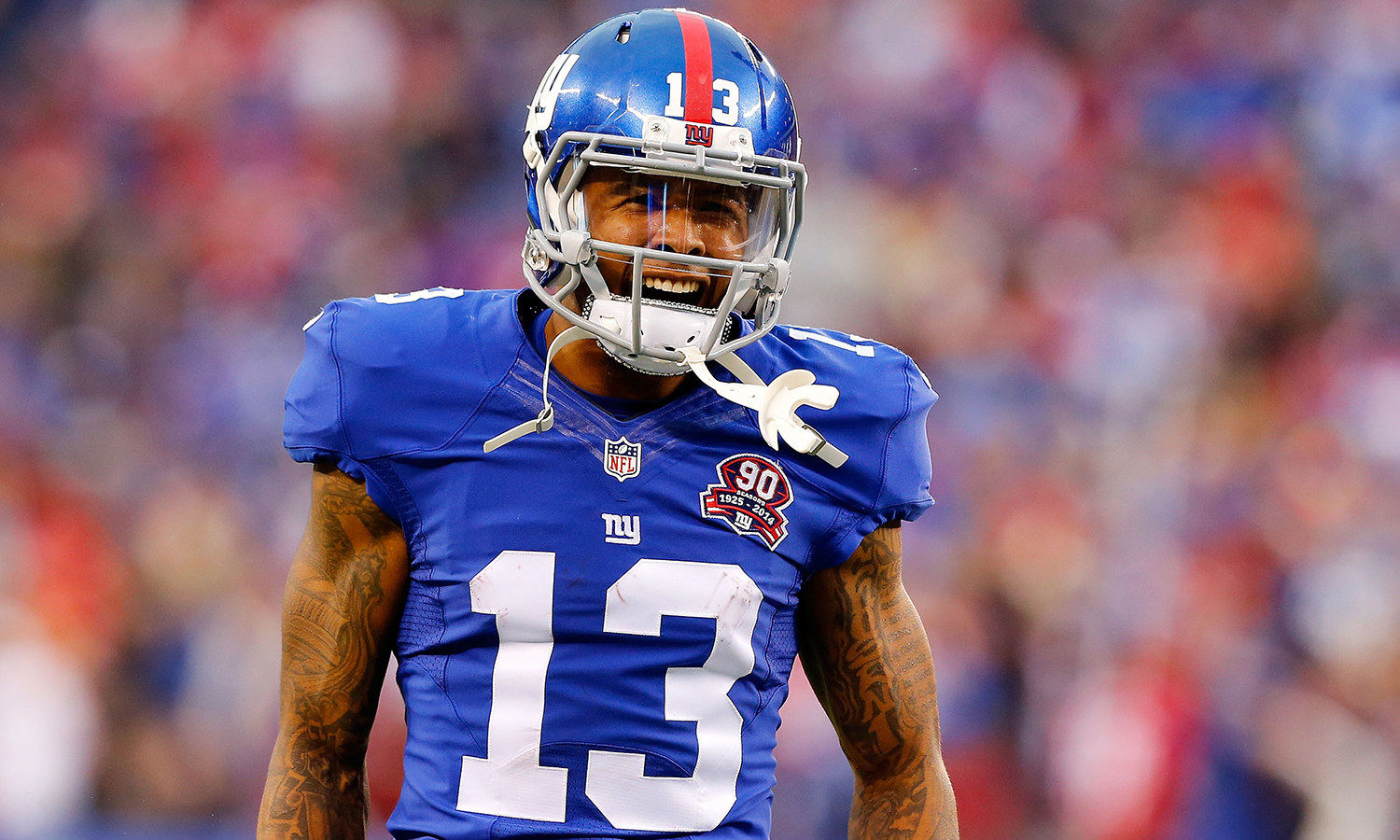 The play known now as "the catch" will carry on in all its glory. New York Giants wide receiver Odell Beckham Jr. has been a man of many honors this offseason, and on Wednesday night he received another. The 2014 Rookie of the Year took home the award for "Best Play" at the ESPY Awards for the amazing catch he made against the Dallas Cowboys on Sunday Night Football.
This offseason has been an exciting one for the Giants' youngest playmaker. After being named the NFL's top rookie by the AP, he was also named to that same honor by the Pro Football Writers of America. He made the Pro Bowl and he was even named the cover boy of the new Madden 16 game.
In order to take down this award, Beckham's catch needed to outlast 15 of the best plays of the year in a 16-play bracket. After taking down the award, Beckham was humbled and excited to hear his name called for yet another honor.
"Wow, wow, wow," Beckham said on stage, per Giants.com. "I'm honored to be here. Never did I ever really think I'd be here. This is great. I just want to thank my mom, my dad…You guys have been supporting me since I could ever remember. Since I was 4-years-old I dreamed of being where I'm at today. And just being able to be here and stand in front of all these other great athletes that are here, it's truly an honor. Also I want to congratulate everybody else who was nominated for the award and all the other athletes that are here as well. What a wonderful night for us."
Giants fans can't wait to see what he has in store for them in his sophomore season.
(h/t New York Giants)
Photo Credit: Jim McIsaac/Getty Images