Giants McAdoo Is Right, Statistics Are For Losers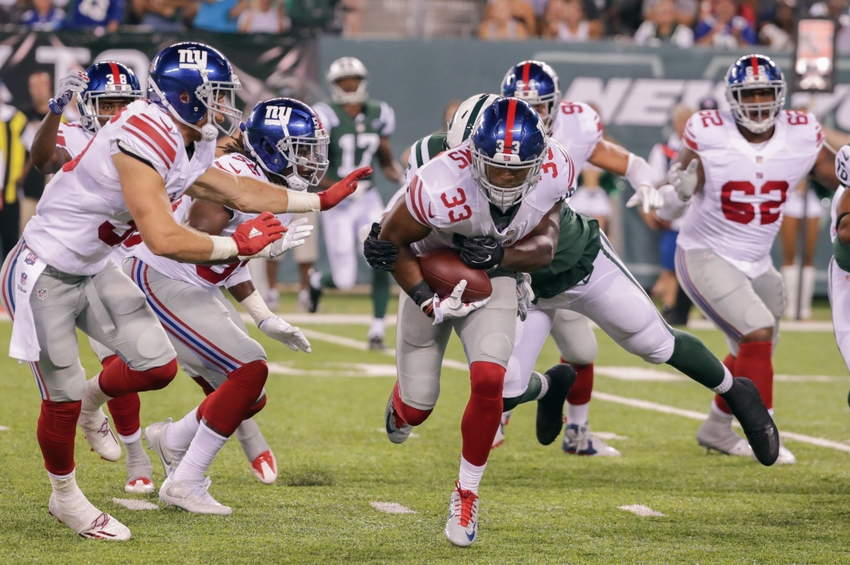 The New York Giants (7-3) and the Cleveland Browns (0-11) contest on Sunday spurs about as much anticipation as a colonoscopy. It is a necessity for Big Blue, but little fun to watch or to participate in. Watching imbalanced match-ups, announcers tend to spew statistics to convince the viewers to remain watching. With regard to New York versus Cleveland, keep in mind that one team is still winless, and the other continues to be in the playoff hunt. 
Statistics Are For Losers
According to Newsday on Nov. 4, 2016, Giants head coach Ben McAdoo was asked about the team's sack total. "We say it all the time: Stats are for losers. [The defense] needs to make the quarterback uncomfortable. We need to make him move, make him chatter his feet, make him early or late with the throws. Numbers are numbers," McAdoo opined.
Was McAdoo simply covering up for deficient sacks totals? Perhaps he was, heading into today's game, Big Blue has accumulated only 18 quarterback sacks. That total is good for 29th in the league. Overall, New York remains in the playoff hunt with a 7-3 record though.
So what gives?
Statistics And Pro Football
Football has seemingly fallen behind baseball and hockey in determining indicators vitally important to wins and losses. Football, once a cutting edge sport, has not kept up with metrics. Baseball uses "Wins Above Replacement" (WAR) to summarize an individual player's worth to the team. Football has no similar measure, so we often depend on outdated statistics like time of possession and total yards to get a feel for the contest.
Are football statistics an accurate barometer of a team's strength or weakness?
According to NFL.com, the Arizona Cardinals give up 287.4 yards per game, which is the fewest in the league. The Cards are also 4-5-1. The Oakland Raiders apparently give up yardage in bunches with a league-worst 6.2 yards per play, but they are 8-2 on the season.
Many folks fail to acknowledge that statistics are a means to an end, and not an end itself. Unless you are playing Fantasy Football, where nothing matters but statistics.
Unlike baseball or hockey, football has created a one-size-fits-all statistical realm. Sacks in the first quarter count as much as sacks in the last minute of the fourth quarter. The same holds true for rushing yards. Baseball has weighed its statistical measures to hone in on important at-bats, pitches and defensive plays.
All-in-all, it seems that McAdoo has a valid point.
Be Wary of Statistics
One statistic that the media relies upon to a fault is turnover margin. Once again, looks can be deceiving. A turnover in the first quarter carries the same weight as a turnover in the late stages of the fourth. No doubt that the turnover margin can make life easier or more difficult for a team in an individual game, but it also is not a fatal blow either.
Within the parameters of a game, good teams overcome turnovers. Bad teams use the turnover margin as an excuse. They say, "if we can only cut down on turnovers."  Once again, I am not dismissing turnovers as a factor in wins versus losses, I am merely pointing out its overuse.
Right now, I would be wary of a team with an impressive turnover ration at this point in the season. For example, according to ESPN,  the Minnesota Vikings' turnover ratio is (+12). They have 22 takeways and only eight giveaways. That number seems pretty impressive, but remember balanced teams win Super Bowls. Minnesota does not have a suitable offense versus defense balance.
Statistics Are Deceptive
Moving forward, the Vikes will have to rely on a similar turnover ratio every game because their offense is largely neutered. Adrian Peterson is out with a knee injury and Sam Bradford does not have the weapons to throw downfield. The minute Minnesota's turnover ratio deviates from the current norm, they are in a code red situation.
I know a lot of folks out there are addicted to statistics. It gives their argument credibility at the bar or in Fantasy Football leagues. I can just see the insulting threads right now.
For you I leave you this statistic, the Browns are tied for 29th in turnover ratio with a (-7). The team that Cleveland is tied with are none other than the New York Giants.
Look it up. Happy Sunday!
More from GMEN HQ
This article originally appeared on