Giants Fans, How High Can You Go in Fandom 250 Poll?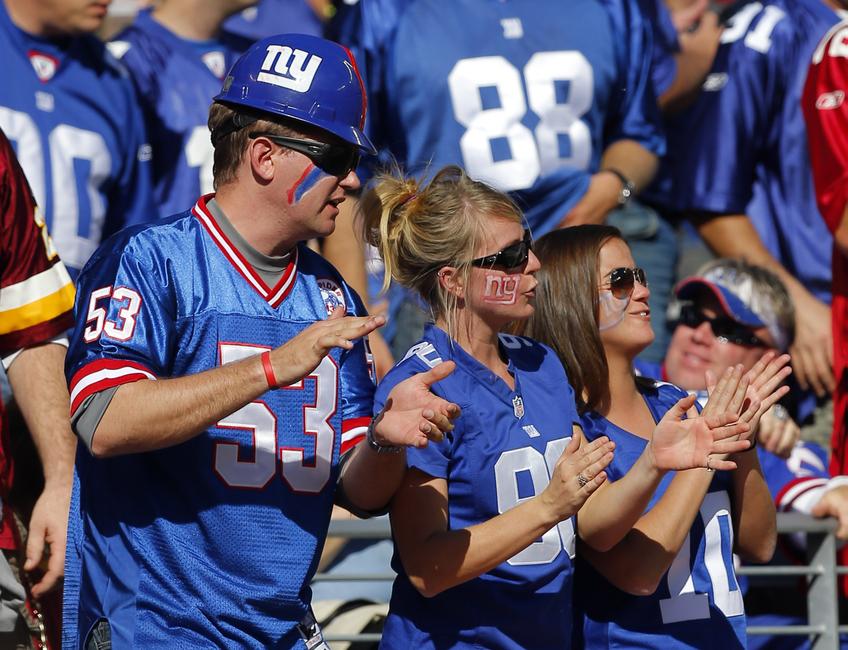 Congratulations fans of the New York Football Giants. You're part of the final Fandom 250 poll.
On Nov. 1, FanSided commenced Fandom 250; a celebration of the top 250 fanbases around the globe. The website releases the nominees in batches of 10, and today, Giants' fans received the call that they had made Fandom 250's final cut.
Needless to say, without fans, our lives are incredibly different. At FanSided, we believe "everyone is a fan of something." Fandom mirrors life, and being a fan transcends sports, as it touches upon all aspects of our lives.
Now if you can wrap your head around all the people, places and things that can have a fanbase, you'll understand how being included in the top 250 is an honor. That honor for Giants' fans is well deserved, and at the Fandom 250 announcement on Dec. 6th, let's see how high we can go together. The ranking will appear on FanSided.com, the flagship destination of the FanSided Network of more than 300 mobile-first sites and apps centered around sports and entertainment fandoms.
Think about it.
What if the New York Giants played on Sunday, and no one showed up? Would Odell Beckham, Jr. even bother to celebrate his game-winning touchdown?
Fandom Personified at GMenHQ
At GMenHQ, we focus on all things New York Giants, including the team's incredible fans. And much like this year's NFL campaign, the G-Men are off to a good start, but there's much work to be done.
Despite the existence of four Lombardi Trophies, fans of Big Blue have suffered through lean times. Fans were at the pinnacle of the championship mountain after Super Bowl XLVI, but then they've suffered through five years of playoff-less seasons. For every Plaxico Burress touchdown catch, there's a DeSean Jackson punt return.
For every David Tyree catch, there's a Joe Pisarcik fumble. But at the end of the day, Giants' fans do not point fingers. Every former Giant is welcomed back with open arms, and all we ask is that you give 100 percent effort. We take pride in knowing the game, and we don't make excuses.
Giants' fandom started in 1925, but it took off in 1976 when Giants Stadium was opened. The 35-year existence of the stadium created a bond that will never go away, no matter where the Giants play.
Most of all, Giants' fans exude class. So celebrate your fandom Giants fans! No need to change a thing.
More from GMEN HQ
This article originally appeared on