Giants DC Spagnuolo discusses filling the defensive leadership void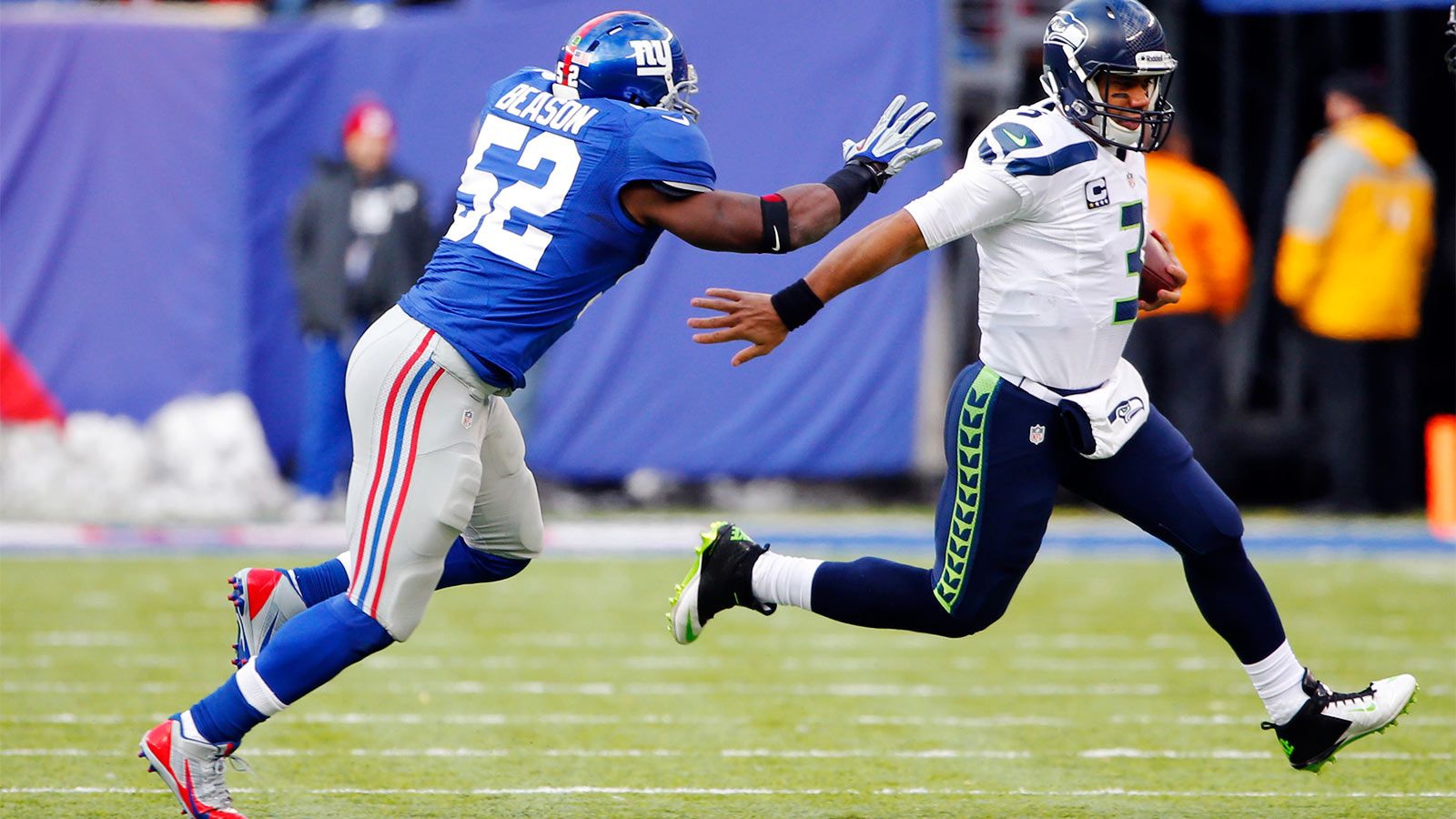 Over the last two offseasons, the New York Giants have lost defensive leaders and captains Justin Tuck and Antrel Rolle to free agency. New defensive coordinator Steve Spagnuolo is tasked with finding himself a defensive leader from scratch. Several candidates stand out from others, but the Giants are short on longtime veteran defensive players.
When speaking to the media on Saturday at the Giants' rookie minicamp. Spagnuolo talked about the task of finding a defensive player to emerge as the unit's leader.
That's going to take a little bit of time," Spagnuolo said on Saturday during his first remarks since being re-hired by the Giants. "There are guys in that room that we're working with right now that I know in the past, having listened to other coaches or watching the Giants from afar, that I think there's some good leaders there and I think you always have got to develop more.
"Sometimes when leaders leave the program or system, some guys jump up that you would have never expected. Sometimes leadership lids are removed and guys that you never even would have thought would step to the forefront. I'm anxious to see who that might be."
Spagnuolo specifically mentioned the team's inside linebacker duo as two players who could step in as leaders of the defense.
"I remember Jon coming out of Miami and I have friends down in Carolina that were with him and I remember talking about Jon Beason before he even became a Giant," Spagnuolo said. "Everything was complimentary and you've got to love those guys that like the chess game. [Linebacker] Jameel McClain is the same guy, and I have some experience with him in Baltimore, so it's nice to have a couple of guys like that and I'm sure there'll be some other guys."
Beason is the most natural candidate to take over as the "quarterback of the defense" and an on-field extension of coach Spagnuolo himself. This is an important role and Beason would be responsible for getting guys lined up correctly and relaying the defensive calls along with leading the 10 other defenders who take the field with him. Stay tuned to find out who emerges from OTAs and training camp as the team's defensive leader.
(h/t True Jersey)
Photo Credit: Jim O'Connor/USA TODAY Sports