Giants at Steelers: Game preview, odds, prediction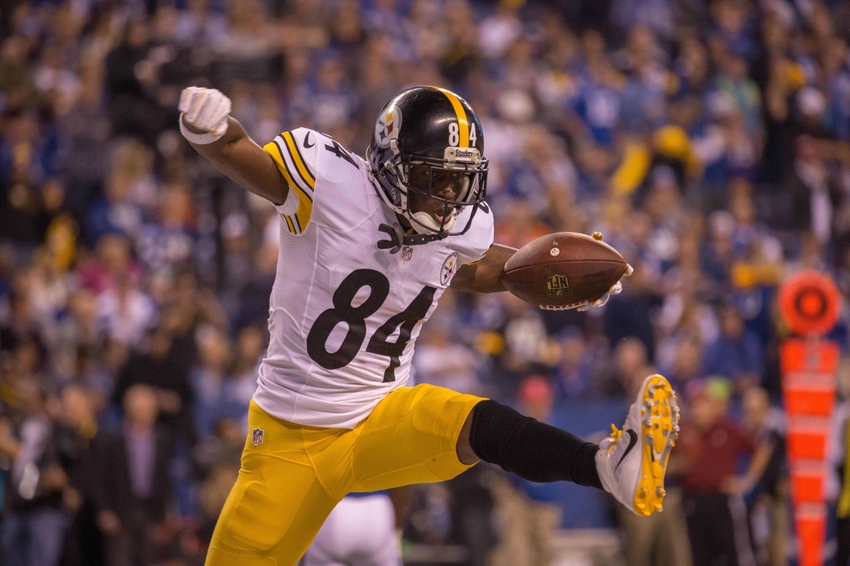 The New York Giants and Pittsburgh Steelers meet at Heinz Field for a Week 13 match-up with playoff implications for both teams. Here's a preview and prediction, along with odds for Sunday's game.
The New York Giants need to beat the Pittsburgh Steelers to keep pace with the Dallas Cowboys in the NFC East. But the Steelers also need a win as they continue to apply pressure on AFC North leaders the Baltimore Ravens.
It's the Steelers who are fancied by the oddsmakers on home soil. Pittsburgh are six-point favorites, according to Odd Shark. Meanwhile, the over/under has been set at 50.
Odds
Line: PITT (-6)
Over/Under: 50
That number makes sense since both the Steelers and Giants boast plenty of firepower on offense. In particular, both units rely on star playmakers in the passing game.
Specifically, Antonio Brown and Odell Beckham Jr. can each make a legitimate claim to being the best wide receiver in the NFL. My vote goes to Brown, who is the key to the Pittsburgh passing attack and a coverage-beater at every level of a defense.
However, it's the G-Men who boast the better supporting cast. Beckham is the main man, but he's not the only viable weapon for quarterback Eli Manning.
The 35-year-old passer can also target wideouts Victor Cruz and rookie Sterling Shepard. Connecting with the latter is something Manning didn't do during last week's road win over the Cleveland Browns.
But Manning was quick to apologize for overlooking the team's second-round draft pick, per Anthony McCarron of the New York Daily News.
It would be a good idea for Manning to reconnect with Shepard this week. The first-year pass-catcher is terrific from the slot.
He's blessed with a blink-of-an-eye quick first step and makes sharp cuts in his routes. Those are skills tailor-made for getting free on the inside of the Steelers' zone shells.
Speaking of winning on the inside, Manning can use another rookie to undermine the Steelers. Pittsburgh defensive coordinator Keith Butler loves to use inside linebackers Lawrence Timmons and Ryan Shazier in coverage underneath.
Tight end Jerell Adams has the skills to make this a match-up advantage for the Giants. The sixth-rounder pick is a long-framed and dynamic target Manning should go to more often.
Steelers quarterback Ben Roethlisberger also has a joker-style tight end who could cause havoc this week. Ladarius Green has been steady since returning from injury in Week 10. But he needs to be a bigger part of the game plan this week.
Green must be allowed to do what he does best, stretch the seams vertically. He did exactly that when he hauled in receptions of 35 and 32 yards against the Indianapolis Colts on Thanksgiving.
Green's wide receiver-like speed and basketball-style athleticism can punish the weakness of the Giants defense. Namely, its linebackers.
New York defensive coordinator Steve Spagnuolo ought to keep all-action safety Landon Collins at the linebacker level to shackle Green. Collins is putting together a superb season, one Roethlisberger thinks can lead to an award, according to ESPN's Jordan Raanan:
Ben Roethlisberger thinks Landon Collins can be Defensive Player of the Year. #Giants

— Jordan Raanan (@JordanRaanan) November 30, 2016
Roethlisberger would be smart to keep the ball away from Collins. He'd also be wise to know exactly where No. 21 is along the line of scrimmage, since Spags loves to send him on the blitz.
Both defenses have been showing signs of life recently. Collins has led the revival for the Giants, along with bookend pass-rushers Jason Pierre-Paul and Olivier Vernon.
Meanwhile, Shazier, Timmons and lineman Stephon Tuitt can confuse quarterbacks and exploit blocking schemes for the Steelers. Whichever D' performs better will ultimately decide this game.
Pick: Giants 27, Steelers 21
More from FanSided
This article originally appeared on