Giants' Andre Williams makes different kind of Super Bowl guarantee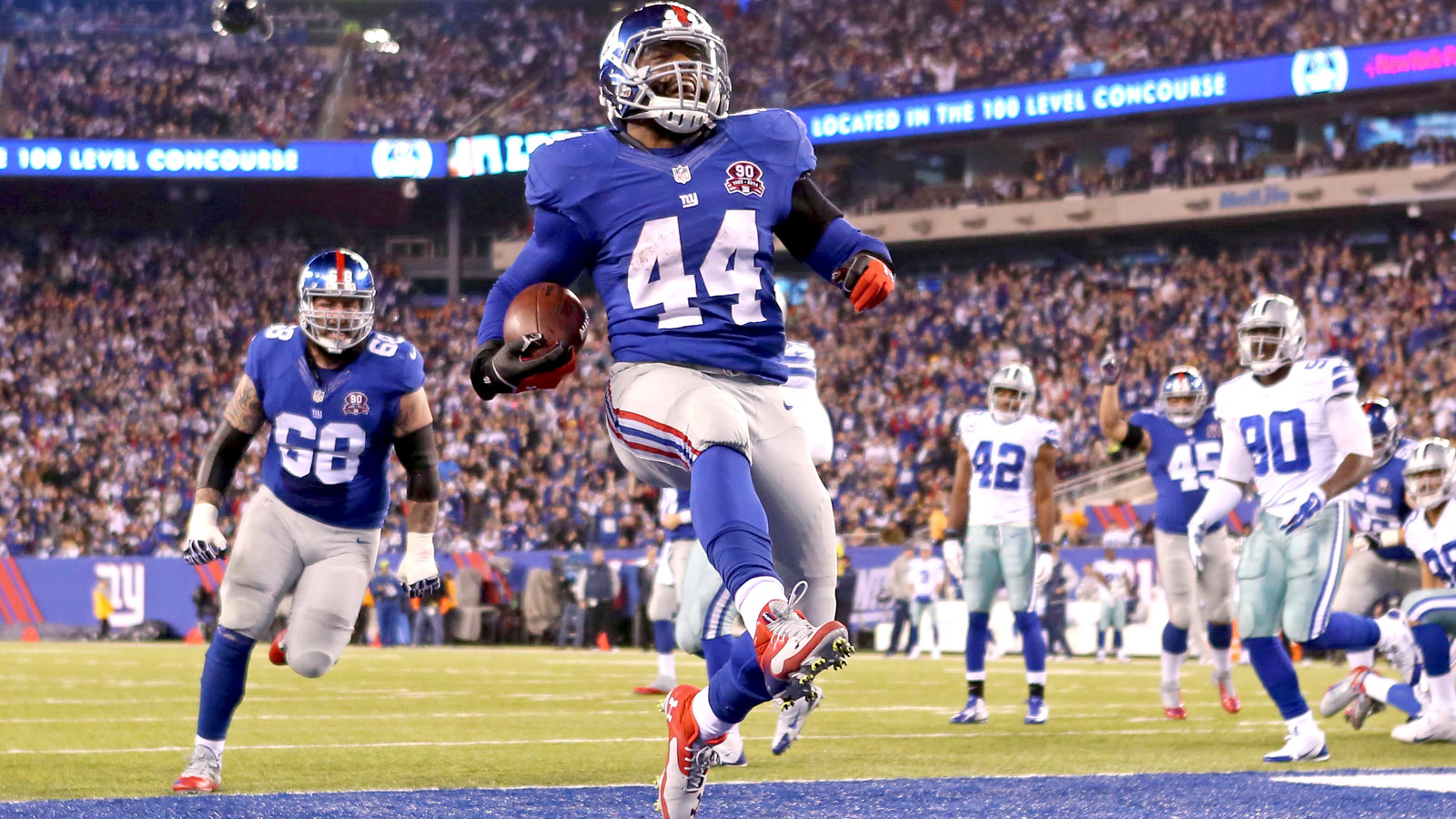 New York Giants running back Andre Williams is a football player first, but he's also an accomplished student. He holds a bachelor's degree in Applied Psychology and Human Development from Boston College. On Monday, he made a Super Bowl guarantee, only it wasn't delivered like some of the guarantees you have heard in the past.
"It's a new year, we're setting new goals, we're trying to make it to the Super Bowl,'' Williams said on Monday before practice, per The New York Post. "Not trying, we're going to the Super Bowl.
"To try to do something is different than to do something. Trying doesn't necessarily solidify your intent. But if you're doing something then you're going to get it done.''
Williams is not trying to say the Giants have the next dream team. He's simply saying that he is a believer in the idea that if you want to accomplish something, you must have the supreme confidence that you will accomplish that thing. It sounds more wordy and complicated than it really is.
One area where Williams thinks the Giants will be a much better team in 2015 is on the offensive side of the ball.
"I think Big Blue, they got something special this year,'' Williams said. "I know the offense looks different. Different from last year. I can't really say how, but in a few weeks everybody will see.''
Williams' comments are a bit mysterious, but Giants fans are probably now even more excited to see the offensive unit in Year 2 under OC Ben McAdoo. In addition to the return of Victor Cruz and the development of Odell Beckham Jr. and Rueben Randle, the Giants also added a new element to the offense.
By signing running back Shane Vereen, the Giants finally have the pass-catching option out of the backfield that they envisioned David Wilson being. Williams could easily be referring to this development, or he could be talking about a few new wrinkles to McAdoo's offense that we simply haven't seen yet. Either way, stay tuned. The Giants are aiming to average 28 points per game in 2015, according to general manager Jerry Reese.
(h/t New York Post)