Giants' Andre Williams continues to train, work on pass-catching skills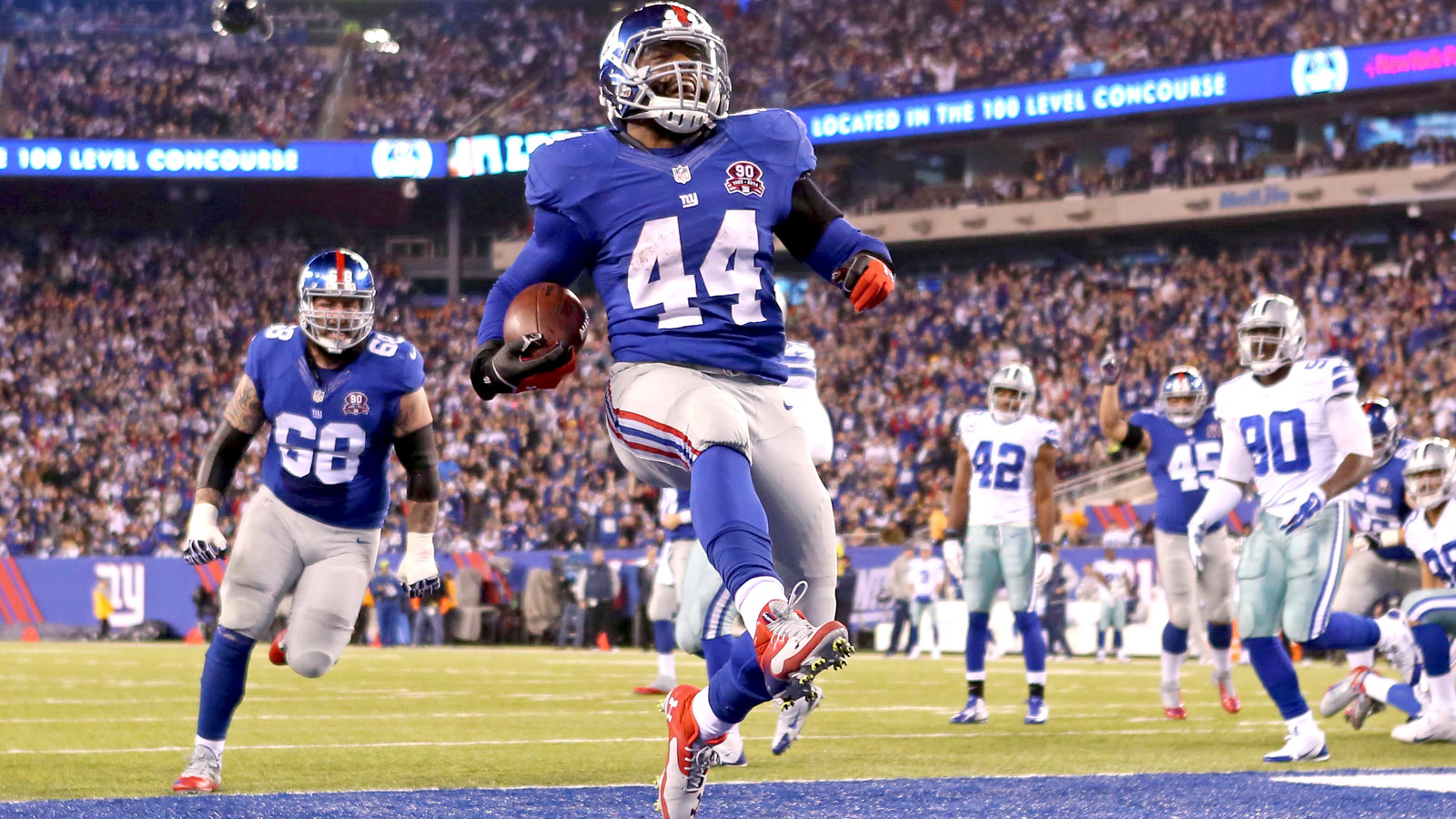 Running back Andre Williams has no plans to give up on the New York Giants' lead running back without a fight. Although the Giants added Shane Vereen to the mix, and Rashad Jennings has seen the majority of first team reps in spring practices, Williams is doing everything his power to prove to coaches that he deserves to be on the field.
In the between time after spring practices and before the start of training camp, Williams has been working with Parabolic Performance and Rehab and trainer Brian Martin. As part of the program, Williams has focused on his core with isolated workouts and intense 20-mile bike rides included in Martin's training package. Williams is keeping the most important goal in mind–entering camp in top shape.
"The goal is just to make sure I'm physically ready to compete in camp. That is just in terms of making sure my body hasn't been sitting down too long, and that I'm in shape and aerobically and anaerobically that I can sustain for a couple hours on the field," said Williams after a mid-day workout Thursday, per True Jersey. "That is what camp is going to be day in and day out. And anything that is nagging I kind of work through it and get ready to go."
Williams is on his way toward feeling accomplished in that respect, and the next thing he can set his focus to is proving to be an every-down back. In order to expand his arsenal, he must become a better asset in the passing game. Williams was a league-average pass blocker in his rookie season, but he didn't add much in the passing game as a receiver.
"A lot of pass catching," Williams said. "It's definitely an emphasis for me. The more I'm out there, the more I can identify what it is catching the ball that is hard for me. I'm getting better."
If Williams can prove to be a better receiver in 2015, the Giants could find ways to get him on the field. Although he struggled as both a runner and receiver in his rookie season, running backs tend to make a big jump in their second season. Williams has more experience in OC Ben McAdoo's blocking scheme, and this should help him read the plays better. The Giants will enter 2015 with a deeper and more talented running back group than they have had since the days of Brandon Jacobs, Ahmad Bradshaw and Derrick Ward.
(h/t True Jersey)
Photo Credit: Adam Hunger/USA TODAY Sports