George H.W. Bush receives huge ovation before Super Bowl coin toss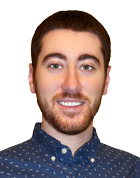 It didn't take long for the best moment of Super Bowl LI to happen as former President of the United States George H.W. Bush and his wife Barbara were brought out to midfield for the ceremonial coin toss. They received a huge ovation from everyone in attendance and on the field.
Bush, 92, had the honor of flipping the coin in the state in which his presidential career began with the game being played at NRG Stadium in Houston, Texas. The Falcons won the toss, which was tails, and opted to give the Patriots the ball first by deferring to the second half.
President George H. W. Bush tosses the coin for #SB51!@atlantafalcons win the toss and defer! https://t.co/aFtVZmFEpX

— NFL (@NFL) February 5, 2017
Bush was hospitalized recently while battling pneumonia and was just released last Monday. He needed a ventilator and breathing tube, which are typically used in life-threatening circumstances. Former First Lady Barbara was also in the hospital not long ago due to bronchitis.
It was a great moment to see them on hand for the coin toss to get Super Bowl LI underway.