Geno Smith voted worst QB in NFL for second-straight year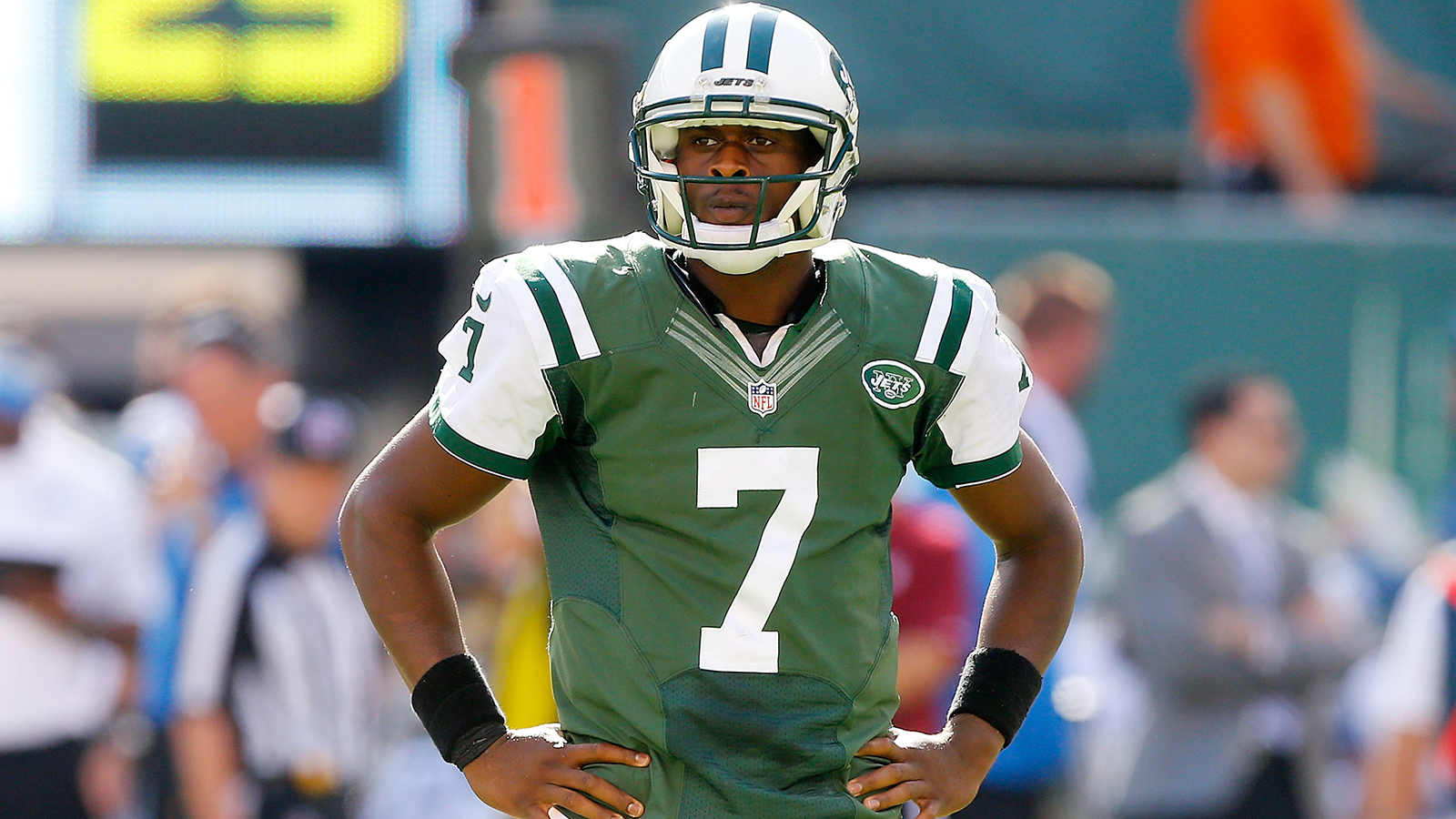 Things have yet to get better for New York Jets third-year quarterback Geno Smith. He holds a career passer rating of 71.5 and posted a QBR of 35.4 in 2014, which was second-worst in the league ahead of only Blake Bortles. Going into 2015, his third season as a pro, Smith's stock may have plummeted more than ever.
For the second-straight season, Smith was voted the league's worst quarterback, according to a poll of NFL insiders and coaches done by ESPN. He ranked 32nd behind fellow AFC East quarterback Matt Cassel, who may not even be the starter come regular season.
It's never a title you want to hold, but someone has to do it, and Smith has held it for two-straight years.
"Geno is a 5, and that is it," one coach told ESPN. "He cannot process fast enough. He is not a natural guy, sliding in the pocket and knowing when to run it. He has some legs to run, but no, he is trying to prove he is a pocket passer. Let's do something at the position before we start limiting ourselves for image."
Not exactly what you want to hear said about your quarterback, but let's face it — it's the truth. Smith hasn't shown enough in two years to solidify his spot as a starting quarterback in this league, and he may never do so. If there is a time for Smith to elevate his game and prove his worth, it's in 2015.
He's surrounded by arguably the most talent in his professional career with guys like Brandon Marshall, Eric Decker, and Jace Amaro on offense. Marshall should be be a good safety net for Smith as a big-body receiver on the outside and a serious red-zone threat.
This season could be make-or-break for Smith with Bryce Petty waiting in the wings and Ryan Fitzpatrick fighting for the starting job. It doesn't have to be pretty or spectacular, but Smith has to get the job done if he wants to make a living in the NFL.
(h/t ESPN)
Photo Credit: Jim McIsaac/Getty Images