Game Preview: San Francisco 49ers vs. Carolina Panthers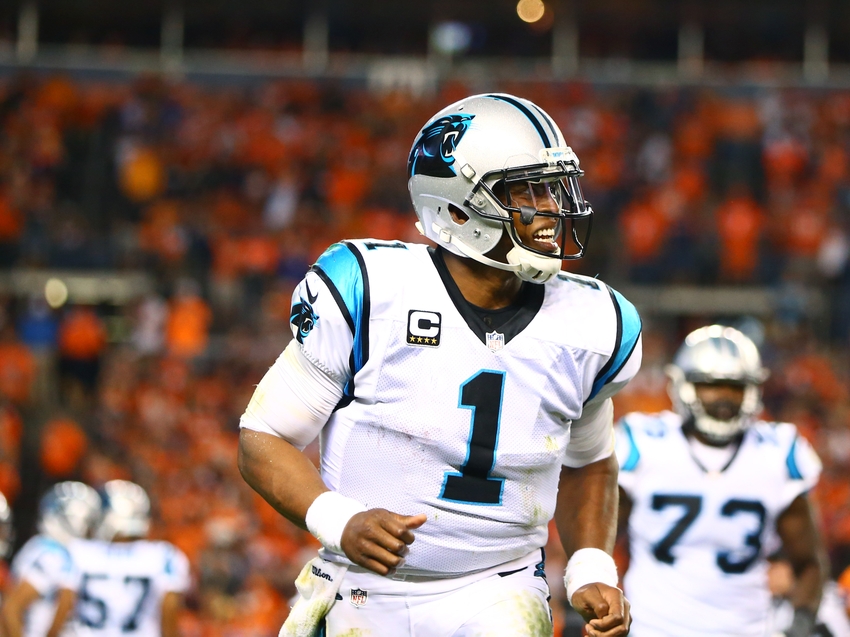 No In-Editor Preview for 120 Sports Videos
Video Details
ID: 201487326
Source: 120 Sports
The San Francisco 49ers (1-0) will take a trip to Charlotte to face the Carolina Panthers (0-1) this Sunday
The Panthers are looking to bounce back from a gut punch of a loss at Denver where Graham Gano missed the game winning field goal, and the 49ers are looking to build on a 28-0 win over the LA Rams on Monday Night Football.
The Panthers will bring their stingy defense to the table against a 49ers offense that looked much better than expected, and will be tasked with stopping Carlos Hyde (88 yards, two touchdowns). The 49ers will bring with them a media frenzy, thanks to Colin Kaepernick, and a chance to prove themselves legit.
Both teams have a lot to prove this week, and they will have a chance to do so on a huge stage. In a pivotal week for both teams to showcase their true colors, expect a big performance from both teams' stars.
Carlos Hyde, RB, San Francisco: Carlos Hyde missed the majority of last season after exploding in their opener on Monday Night Football for 168 yards and two scores, well this Monday he ran for 88 and two scores. Hyde will be a big key in the 49ers offense again this week, and will be crucial to their chances to win this game, if he gets going they can get the job done.
Jonathan Stewart, RB, Carolina: Stewart had big expectations coming into the year following a solid season last year, and didn't live up to expectations on Thursday. Against Denver, he carried the ball 15 times for 64 yards and never could find room to run. His ability to run is a big component of the Panthers offense, and they'll need him to not only run the ball well, but actually play, Stewart is listed as questionable with an ankle injury.
Jimmie Ward/Tramaine Brock, CB, San Francisco: The Panthers wide receivers showcased that they're better than everyone thought, especially Kelvin Benjamin who's coming off an ACL injury. Ward and Brock will have their hands full Sunday in dealing with them, and will need big days to corral these two big receivers.
Cam Newton, QB, Carolina: If Cam Newton is in the zone, it's rare the Panthers lose. He was running for his life in the second half of the game on Thursday, and took brutal hit after brutal hit. If Newton can get time to throw the ball, and some room to run the Panthers will be in a great position to score and win the game.
Getting to the quarterback: The 49ers were able to get to Case Keenum on Monday, and forced him to complete under 50% of his passes. The Panthers pass rush is a well documented force as well, whoever is able to get to the opposing quarterback and disrupt them will have an edge in the game.
Limit the run: Carlos Hyde and Jonathan Stewart will play huge roles in this game, and if either defense can limit their ability to run, then they'll be in good shape to win. Both offenses build off the run, and especially from the 49ers standpoint, it would be better to lean on Hyde than rely on Blaine Gabbert to throw the ball. The 49ers were able to contain Todd Gurley this week because they had no real threat in the passing game, this week will be a whole new animal.
Attack vertically: The 49ers secondary was really untested last week when they faced Rams' mediocre passing attack, but this week is a different story. Both teams will face receivers who are deep threats, and the home run ball could make or break either team. It will also loosen up both defenses and help allow them to run more freely.
The Panthers are a very talented team, and the 49ers are currently entering a rebuild. The 49ers looked great on Monday, mostly because they were playing a much weaker opponent. The Panthers should get back on track following a heartbreaker last week.
Cam Newton should have a field day against a lesser defense than the stingy Broncos attack he faced last week. With a less ferocious pass rush, and a weaker secondary expect the Panthers offense t truly kick into gear.
The 49ers are just not good enough to compete with the upper echelon of the NFL yet, and will require a heroic performance from Blaine Gabbert to come close to winning. They will also need a young defens to step up on the road and contain last year's MVP which is unlikely. Expect Carolina to pull away victorious.
Final Prediction: Panthers 34 49ers 13
This article originally appeared on