No dragons, though: 'Game of Thrones' author Martin visits Jets camp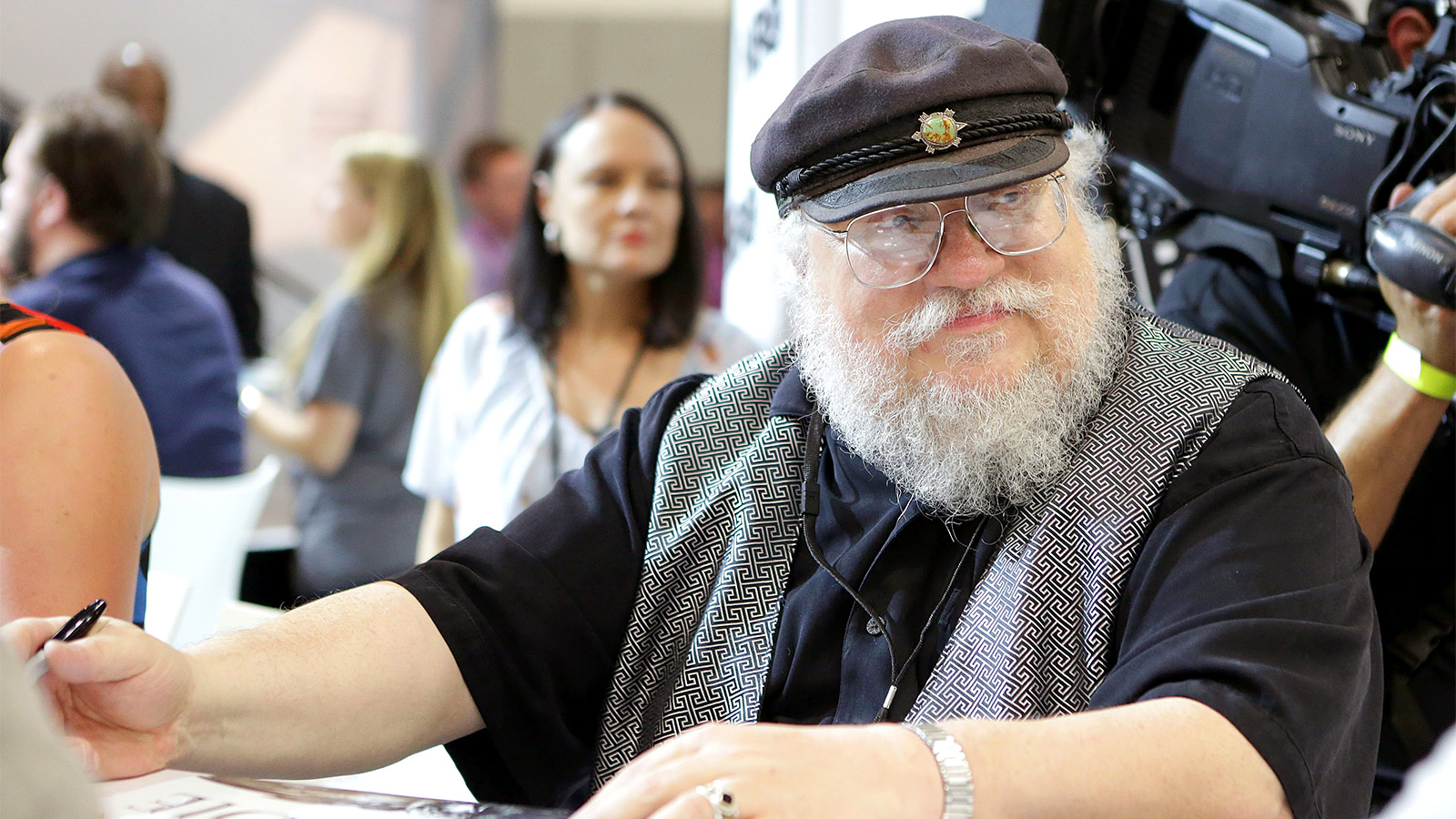 HBO's fantasy hit "Game of Thrones" has become a worldwide phenomenon in households and on the playing field.
Just as NFL players are fans of "Game of Thrones," the series' author, George R.R. Martin, is an avid follower of football — specifically the New York Jets. So it was no surprise to see him at the team's training camp on Wednesday.
George R.R. Martin, the "Game of Thrones" author, watching practice from the Jets' sideline. A rabid Jets fan. #nyj

— Rich Cimini (@RichCimini) August 5, 2015
Martin, crushing the fashion game with skull and crossbones suspenders, was spotted on the sidelines at the facility with general manager and "BIG" "Game of Thrones" fan Mike Maccagnan.
George R.R. Martin poses with a BIG @GameOfThrones fan. #JetsCamp pic.twitter.com/ON9757gUBP

— New York Jets (@nyjets) August 5, 2015
Look who it is! George RR Martin #jets #GoT pic.twitter.com/8fXwDL9sSp

— Kimberley A. Martin (@KMart_LI) August 5, 2015
George RR Martin and Maccagnan pic.twitter.com/td6p3ezK9n

— Stephen (@StephenCLorenzo) August 5, 2015
Jets offensive tackle D'Brickashaw Ferguson got to sit down with the author and pump him for series spoilers.
#Jets player interviews #Jets fan. #JetsCamp pic.twitter.com/qvr3IiLsis

— New York Jets (@nyjets) August 5, 2015
There was no sign of this guy, though:
The Jets' training camp wasn't the only local stop for Martin. The author is planning a stop at the Staten Island Yankees game Saturday night. The game will take on a "Game of Thrones" theme, with the home Yankees playing as the Staten Island Direwolves and the visiting Hudson Valley Renegades dressing in the gold and red colors of the House of Lannister.
Martin is currently in the process of writing the sixth book in the series, "The Winds of Winter," which will be followed by "A Dream of Spring." In his free time, Martin also keeps an online journal in which he blogs about whatever's on his mind, including the state of the Jets and Giants.
Both the show and novels are popular topics of conversation in workplaces around the world, including in NFL locker rooms. The Wall Street Journal wrote that many players around football camps are debating about spoilers for the "Game of Thrones" series, which completed its fifth season in June.
Martin had an easy solution on how to settle it all.
"I think all the players," Martin said, "should read the books."
The Associated Press contributed to this report.