From Brian Dawkins to Malcolm Jenkins: Solving the riddle at free safety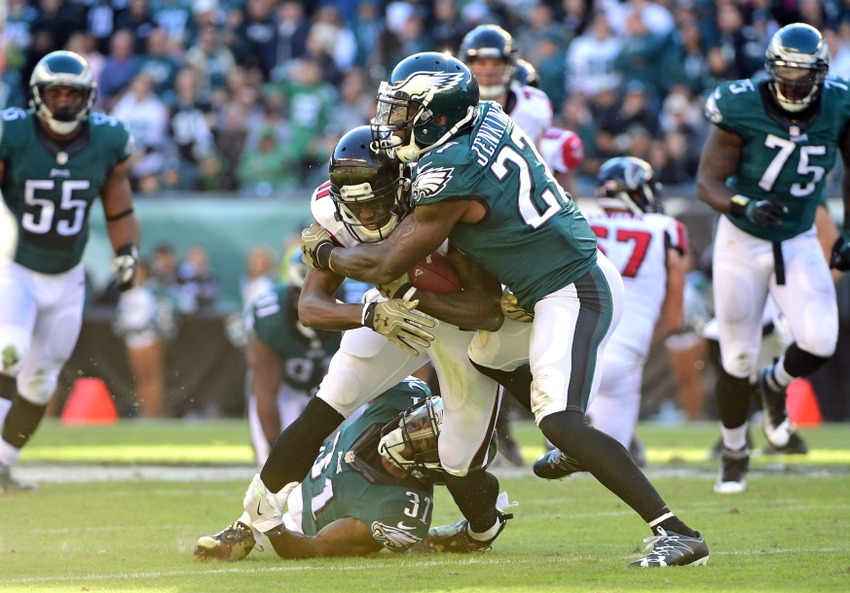 Malcolm Jenkins has finally given the Philadelphia Eagles a talent at free safety that they haven't seen since the days of Brian Dawkins.
If anything great came out of the coaching era of Ray Rhodes, it was the day the Philadelphia Eagles drafted Brian Dawkins with the 61st pick of the 1996 NFL Draft. "Weapon X" may have finished his on-field career with the Denver Broncos, but make no mistake about it. He'll always be an Eagle.
More from Inside the Iggles
For 13 years in Philadelphia, free safety was never an issue. It's hard to choose one moment in his career and call it the best, but who won't remember where they were when he picked off former Green Bay Packers quarterback Brett Favre in the divisional round of the playoffs? What other safety can say that they were the first to intercept a pass, record a sack, recover a fumble and catch a touchdown pass in the same game? As fans of the Eagles, we all loved number 20, and just like Randall Cunningham and Reggie White, it hurt to watch him go.
Pain then became torture, and as we watched the Eagles attempt to replace him, we struggled through guys like Kurt Coleman and Nate Allen. It wasn't until the Eagles landed Malcolm Jenkins that fans could feel secure about what was going on in the back of the secondary again.
Many look at the Eagles passing on Earl Thomas to draft Brandon Graham as another missed opportunity. Whether you agree with that or not, most can agree that drafting Graham worked out after all. Jenkins has been joined at the safety position by Rodney McLeod, and the Eagles can now say that they have a safety tandem that's just as good or better than any tandem in the NFL.
Dawkins took some time to speak with the Philadelphia media recently:
We always talk about the importance of finding a quarterback. Who knew replacing a free safety would be this hard? Dawkins will find his way into Canton. Whether it's this year or in the future, it's only a matter of time.
This article originally appeared on