#FreeAldonSmith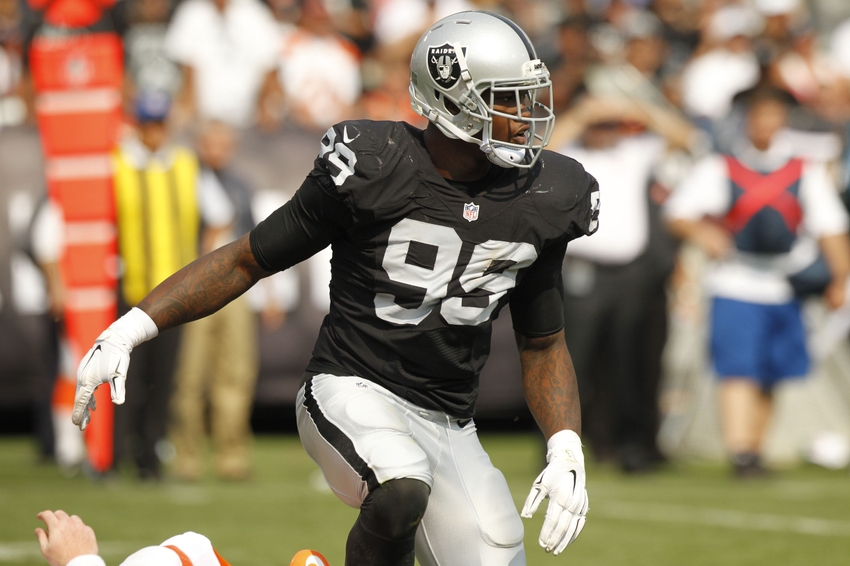 Aldon Smith and the Oakland Raiders are still waiting for Roger Goodell and the NFL to reinstate the suspended linebacker.
Aldon Smith was eligible for reinstatement by the NFL on November 17th. As of the time of this writing, it's 4:32 pm PST on November 23rd, and there is still no update.
Going on nearly a week without any indication that this will soon be resolved is a bit odd, to say the least. Even Josh Gordon's reinstatement was handled in a timely manner.
Mark Davis and Reggie McKenzie were spotted chatting with Roger Goodell before the Monday Night game, and it's hard to imagine that their conversation didn't include Aldon Smith at some point.
The Raiders have already had their first practice this week, so the clock is ticking on whether or not he'll be back for Week 12 vs. Carolina.
Based on the pictures of Smith at a recent Warriors game, and judging by the "comeback" video he posted on YouTube, he seems to be in fantastic shape. But that is much different than football shape.
The conditioning required to play at a high level in the National Football League is a completely different monster than any off-the-field drill. Aldon surely did his fair share of cardio work, but actually being on the field at full speed with your peers is way different than training with various strength and conditioning coaches.
So it's crucial for Aldon to be given the necessary time to get acclimated with the team and to get up to speed before he is just thrown into game action. So if he can't practice soon, the Raiders will likely have to wait yet another week for his return.
#FreeAldonSmith
http://justblogbaby.com/2016/11/16/video-aldon-smith-posts-greatest-comeback-ever-video/
More from Just Blog Baby
This article originally appeared on