Four Broncos starting defenders entering contract years in 2015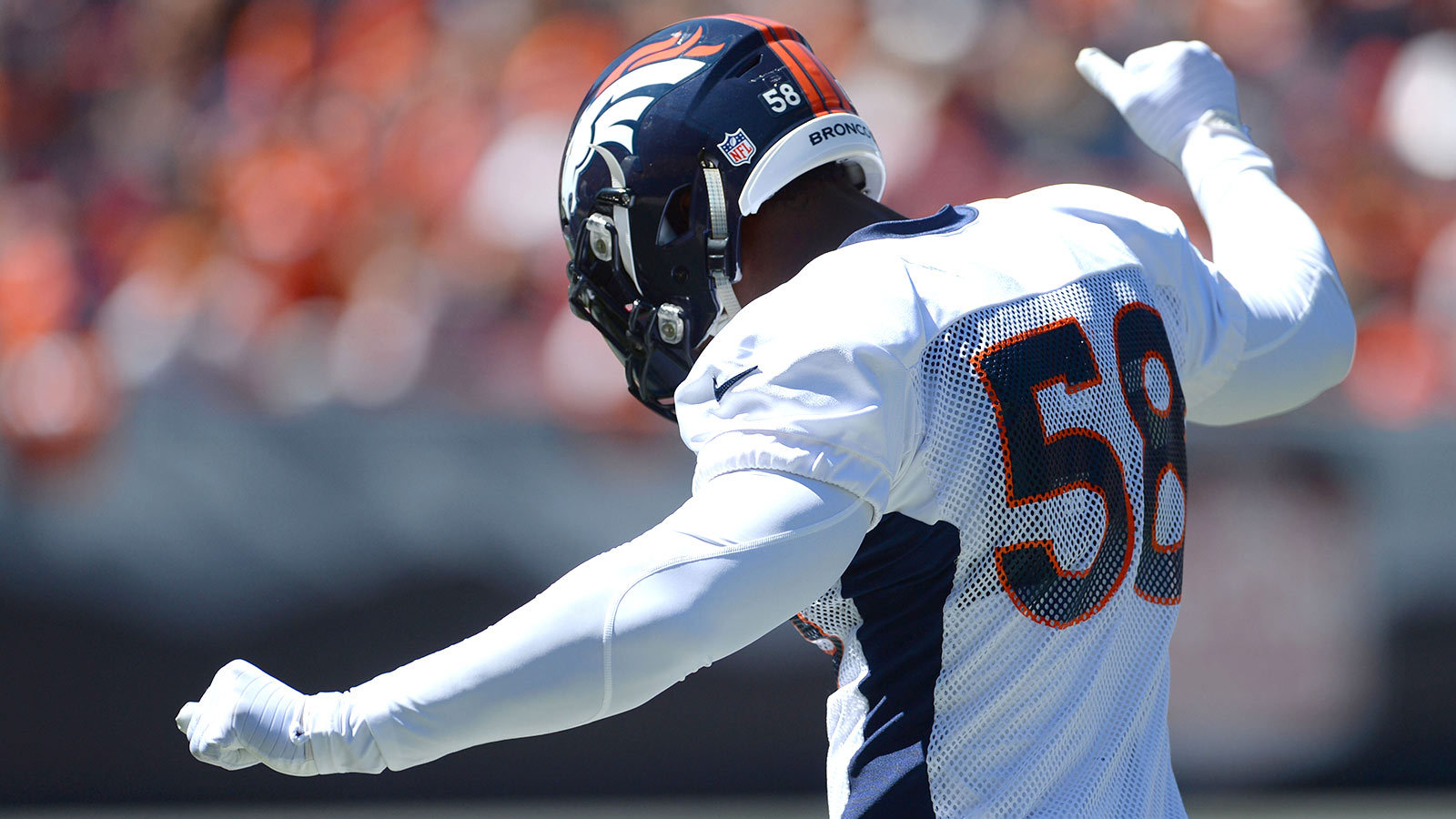 Derek Wolfe doesn't want to talk about business now. He's too focused on football matters.
But the ugly truth is that the two are always intertwined. General manager John Elway probably has one eye to the future, when players like Wolfe could depart Denver's new-look defense.
In fact, four starters are scheduled to hit the open market after 2015. The biggest name is linebacker Von Miller, but Wolfe is also joined by defensive end Malik Jackson and linebacker Danny Trevathan.
Jackson, like Wolfe, isn't worried about the impending negotiating period. There's a full football season to get through first.
I'm just worried about – seriously — just going out there and doing my part, and making them give me as much as I feel like I deserve," he told ESPN. "Right now it's not about the money — which would be nice, I'm not going to lie. But right now it's about going out here and just trying to earn it."
Miller agreed, saying he'll wait until after 2015 to talk turkey. But Miller's agent will surely bring up Chris Harris Jr.'s situation as a template for contract talks. The lockdown cornerback got a five-year deal to prevent him from becoming the fifth Broncos defender on the market in 2015.
"Champ (Bailey) used to say, 'Your play has to speak for you on that, so don't let that slip,''' Harris said. "They ain't going to sign you if you're out there messing up."
That's what Miller and Co. will try to avoid this season. And Elway will have to decide if his defensive makeover will stop, or continue with more handpicked replacements.
(h/t ESPN)