Former USC, Jets running back Joe McKnight murdered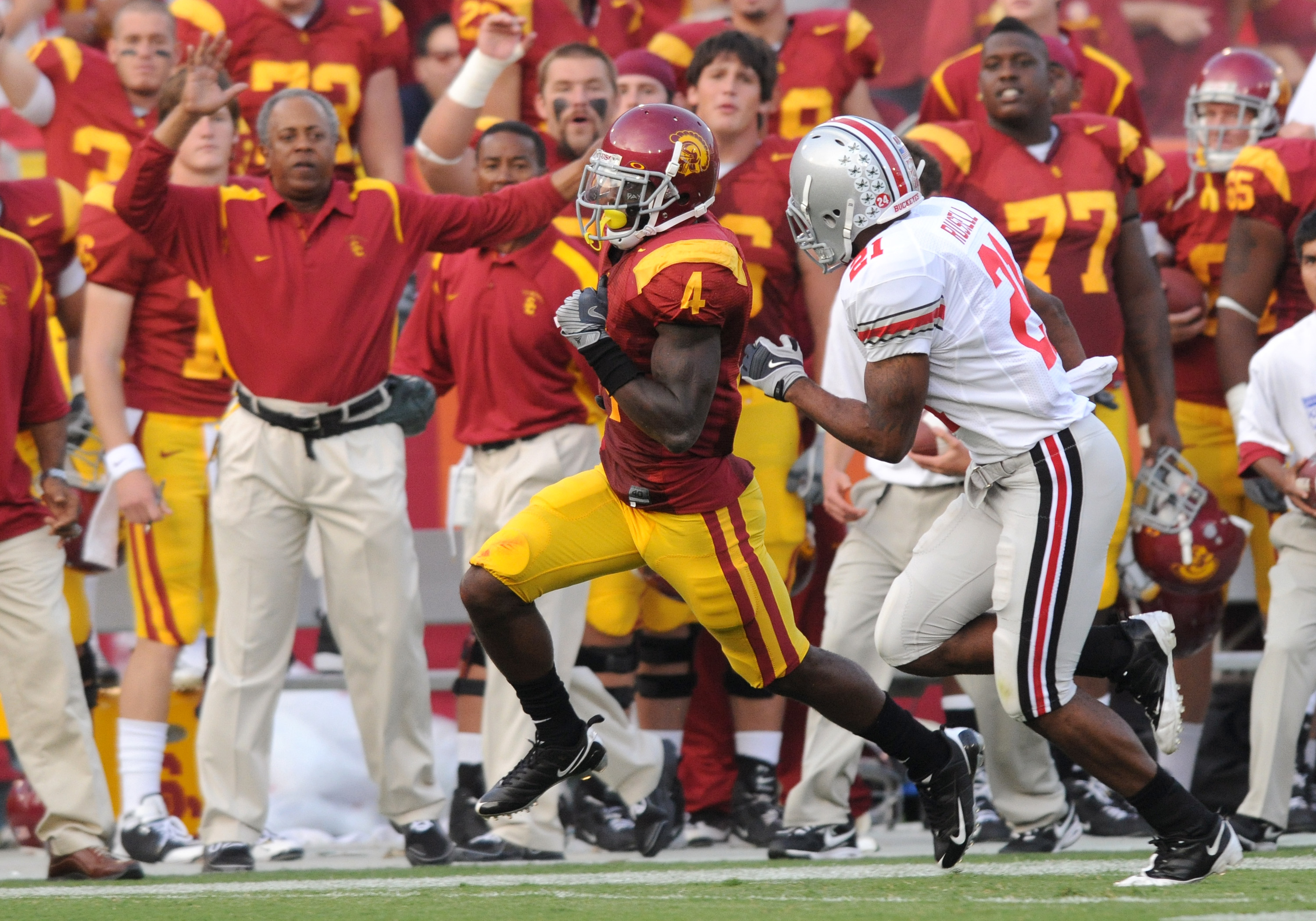 Former USC, New York Jets and Kansas City Chiefs running back Joe McKnight was murdered Thursday afternoon.
A shooting was reported in Terrytown, Louisiana, at around 3:00 p.m. Thursday afternoon. According to NOLA.Com, there was an a verbal altercation between two men at the intersection of Behrman Highway and Holmes Boulevard. One man was apologizing to the other, she said. The shooter shot the other man, stood over him and said "I told you don't you f— with me." Then he fired again, according to her account. Joe McKnight's family identified him as the man who was shot.
At time of this writing, the Jefferson Parish Sheriff's Office has identified a suspected shooter. WISTC.com obtained their statement, where Sheriff Newell Normand identified the suspected shooter as Ronald Gasser, 54. McKnight was 28 years old.
McKnight's life helped inspire others because of the way he was able to overcome adversity. He grew up in a town 10 minutes outside of New Orleans called River Ridge; when Hurricane Katrina hit in 2005 his family lost everything. He was separated from his mother and was forced to relocate. But he never stopped playing football, finding solace in the game during a time of personal tragedy.
He played two games in Shreveport before returning to River Ridge and playing a shortened season. Despite their former homes being destroyed, River Ridge Curtis Christian school was able to play its 2005 season and eventually won the state championship. McKnight averaged 18 yards per carry and scored 22 touchdowns in a shortened season. Most experts picked McKnight as the top prospect in the nation along with Jimmy Clausen in the class of 2007, and he eventually committed to USC.
RIP my brother Joe McKnight this one hurts bad

— Reggie Bush (@ReggieBush) December 1, 2016
McKnight was considered by some to be the next Reggie Bush at USC. His 4.3 speed, natural instincts and unnatural elusive ability made the comparisons easy. He became the starting tailback his sophomore year and immediately became a Heisman candidate. McKnight was one of the most electric runners in the nation. He didn't put together fully healthy seasons at USC and declared for the draft after his junior year.
The Jets took McKnight in the fourth round of the 2010 NFL Draft. He became one of the league's best kick returners, leading the AFC in kick return yards in 2011. The Pro Football Writers of America named McKnight to their 2011 All-Pro team as their returner. However, he couldn't stay healthy as a pro either. After a stop with the Kansas City Chiefs in 2014, McKnight was out of the NFL.
Everybody in the world wanted to be @ReggieBush , us in New Orleans wanted to run the ball like Joe McKnight.

— Tyrann Mathieu (@Mathieu_Era) December 1, 2016
McKnight played the 2016 football season with the Saskatchewan Roughriders of the CFL and was still pursuing his NFL dream. It had been a dream that got him through a rough time in his life and inspired others in the process.
This article originally appeared on