Former Philadelphia Eagles QB Mark Sanchez signs with Dallas Cowboys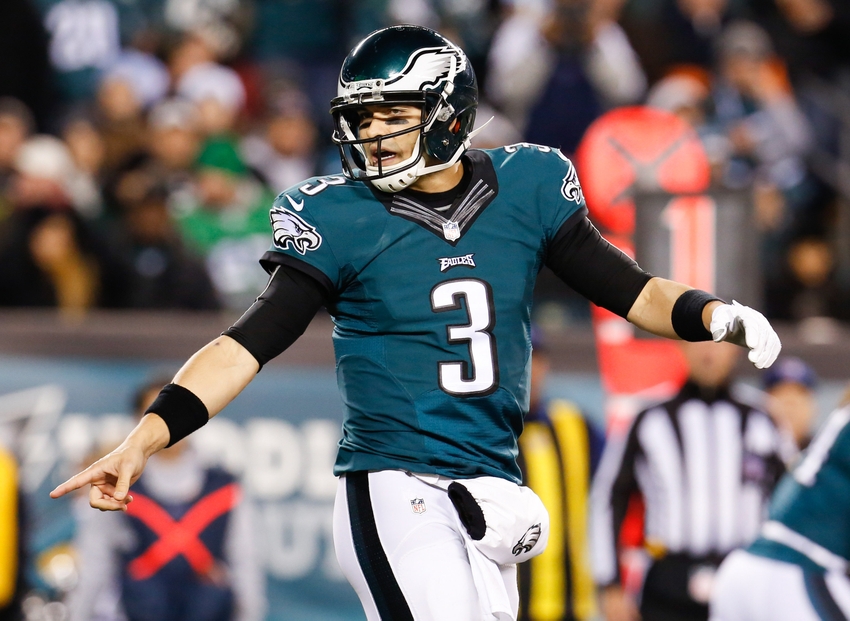 The former Philadelphia Eagles quarterback has joined the Dallas Cowboys.
Saturday was a wild day in the NFL. Not only were all 32 teams trimming their rosters down to 53 players, but the Philadelphia Eagles shook up the sports world by trading Sam Bradford to the Minnesota Vikings for a first and fourth round pick.
Not long after the Bradford trade, former Eagles quarterback Mark Sanchez was cut from the Denver Broncos and immediately signed with the Dallas Cowboys. What a day for former Eagles quarterbacks.
Following Tony Romo's back injury that will keep him out 6-10 weeks, the Cowboys' top quarterback is fourth-round rookie Dak Prescott. While Prescott has shown promise this preseason, he's still a rookie with very little experience in the NFL. If he fails to produce, the Cowboys could opt to bench him for Sanchez (LOL).
With Bradford in Minnesota and Sanchez in Dallas, it's very possible that the Eagles could face off against both of their former quarterbacks this season. The Eagles take on the Vikings in Week 7 and Bradford being their starter by then is a near guarantee. Sanchez starting for the Cowboys by the time they face the Eagles in Week 8 is a little less likely, but it's still a possibility.
More from Inside the Iggles
This article originally appeared on