Former Philadelphia Eagles kicker signs with Cleveland Browns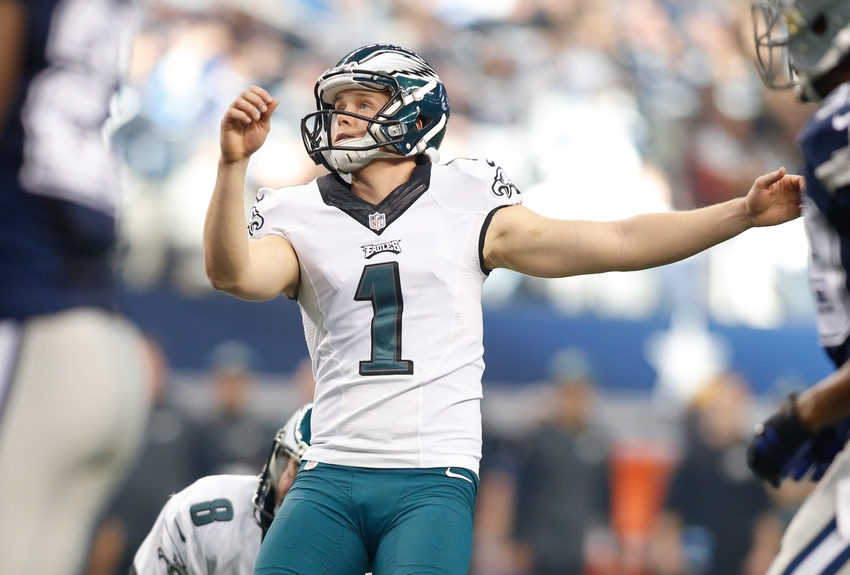 Former Philadelphia Eagles kicker finds a new home.
Two years ago, former Philadelphia Eagles kicker Cody Parkey was one of the best in the business, earning Pro Bowl honors after making 32 of his attempted 36 field goals that season. Unfortunately, Parkey suffered a season-ending groin injury (ouch) in 2015, ultimately contributing to his release from the team.
Over two weeks into the regular season, Parkey has found a new home. With the Cleveland Browns. Bless his little heart.
The Browns made the decision to sign Parkey after kicker Patrick Murray injured his knee during practice Friday. Murray injured that same knee last season, resulting in a season-ending ACL tear.
Parkey did not look like the same kicker that went to the Pro Bowl in 2014 during training camp. Caleb Sturgis decisively beat out Parkey for the Eagles' kicking job and it was pretty evident that Parkey hadn't fully recovered from his groin injury. However, with additional resting time, Parkey may finally be ready to be an effective player once again.
Parkey will do his best to kick the Browns into contention, although that seems highly unlikely.
More from Inside the Iggles
This article originally appeared on