Former Packers QB Brett Favre: Green Bay was 'the perfect place for me to play'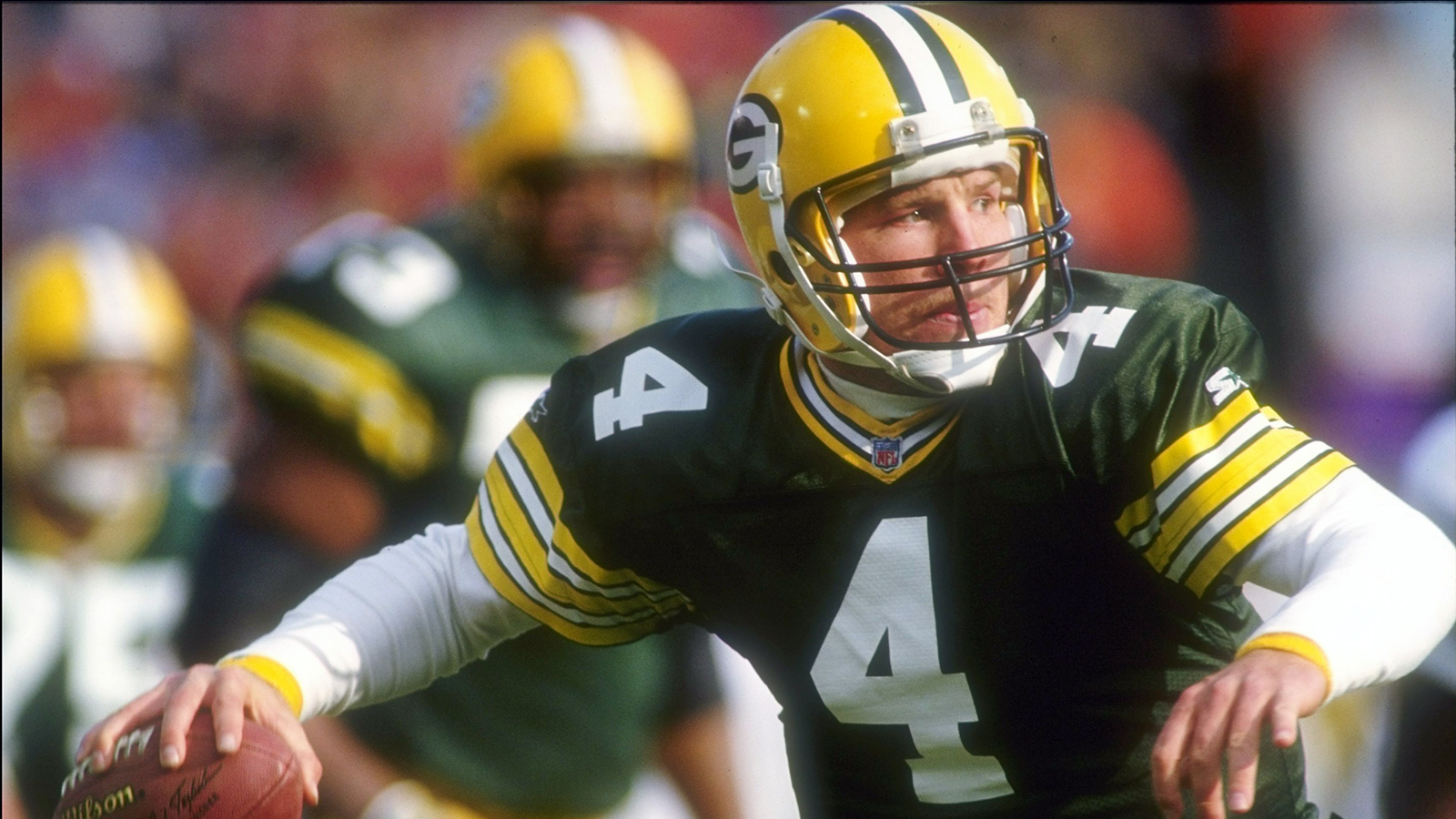 Legendary NFL quarterback Brett Favre lasted sixteen seasons with the Green Bay Packers. His longevity was the result of a perfect pairing between player and franchise.
Favre recently spoke about the opportunity the Packers offered him when he was a 22-year-old quarterback, one year after the Atlanta Falcons selected him in the second round of the 1991 NFL Draft.
"Playing quarterback in Green Bay is unlike anything else in sports," Favre told Rob Reischel of the Journal Sentinel. "It's a special place, a remarkable place. It was the perfect place for me to play. And I say it was the perfect place more than anything because that's who wanted me. At that time, things had gone bad in Atlanta. And even though I had no idea they were trying to get rid of me, they were.
"So when I say coming to Green Bay was the perfect fit, it's the perfect fit because they wanted me. It was the perfect fit because we had success. It was the perfect fit in Green Bay for a lot of reasons. But it was also the perfect fit because that's who wanted me and they gave up what they gave up to get me (a No. 1 draft choice).
"When I came to Green Bay, I felt like this was a great opportunity. I didn't know a whole lot about the Packers at the time. But I knew a lot about the history of the franchise in general and I knew the franchise was struggling. So I knew this was an opportunity I was lucky to get and then it was just up to me to make the most of it. And that's what I tried to do each and every week."
In that first season with the Packers, Favre started 13 games and threw for 3,227 yards, 18 touchdowns and 13 interceptions. He also qualified for the first of what would turn out to be 11 career Pro Bowls.
From there, Favre went on to claim nearly every major passing record before parting with the team following the 2007 season. He was the named the NFL's Most Valuable Player three times (1995-97) and won Super Bowl XXXI during his time with the Packers.
(h/t Journal Sentinel)
Photo Credit: Rick Stewart/Contract Photographer