Former Miami Dolphins running back Isaiah Pead in critical condition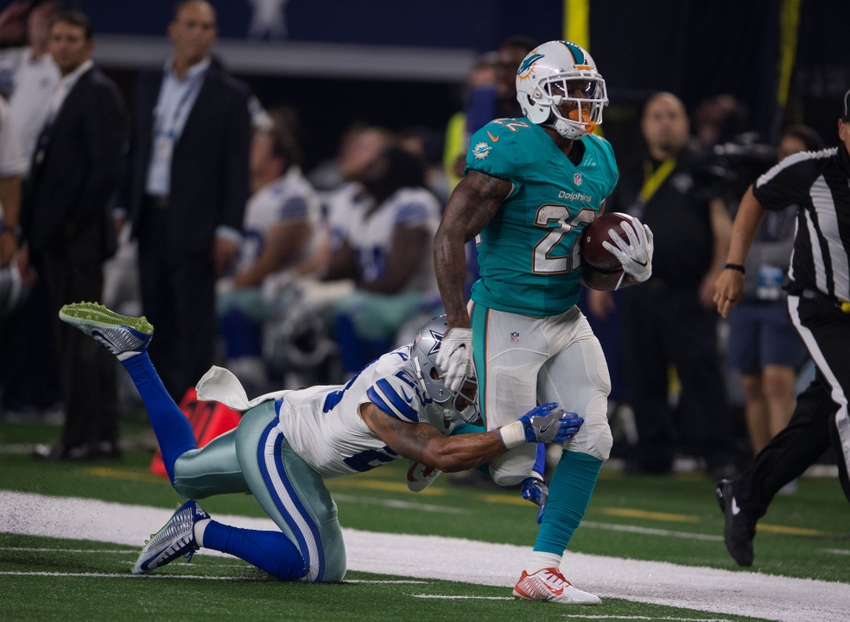 The Miami Dolphins are watching the newswire closely today as former running back Isaiah Pead is in critical condition following a car accident this morning.
Pead spent all of the off-season with the Dolphins and appeared in three games this season for the team before being released a few short weeks ago. While he ran hard he wasn't able to break through the younger players in front of him.
It was being reported by Matt Barnes of Columbus, Ohio NBC news via Twitter.
Former Eastmoor football star and NFL player in critical condition after serious crash on 670 last night. https://t.co/Y0quLOEMcm

— Matt Barnes (@Matt_NBC4) November 12, 2016
Woke up to some horrible news… I'm praying for you bro….. Please twitter fam say a prayer for Isaiah Pead

— Jared Sullinger (@Jared_Sully0) November 12, 2016
According to reports, Pead lost control of his vehicle around 2:30 a.m. Saturday. His care went through a guardrail and hit several trees. Pead was ejected from the vehicle. He underwent surgery that last until around 7:00 a.m.
Details of his injuries are not yet available. A passenger in the vehicle with Pead is in stable condition and the reports thus far indicate that Pead was not wearing his seatbelt. There has been no reports of alcohol or drugs being involved at this time.
Like his teammates and family, our prayers are for a full recovery.
More from Phin Phanatic
This article originally appeared on