Former Miami Dolphins Isaiah Pead's career is over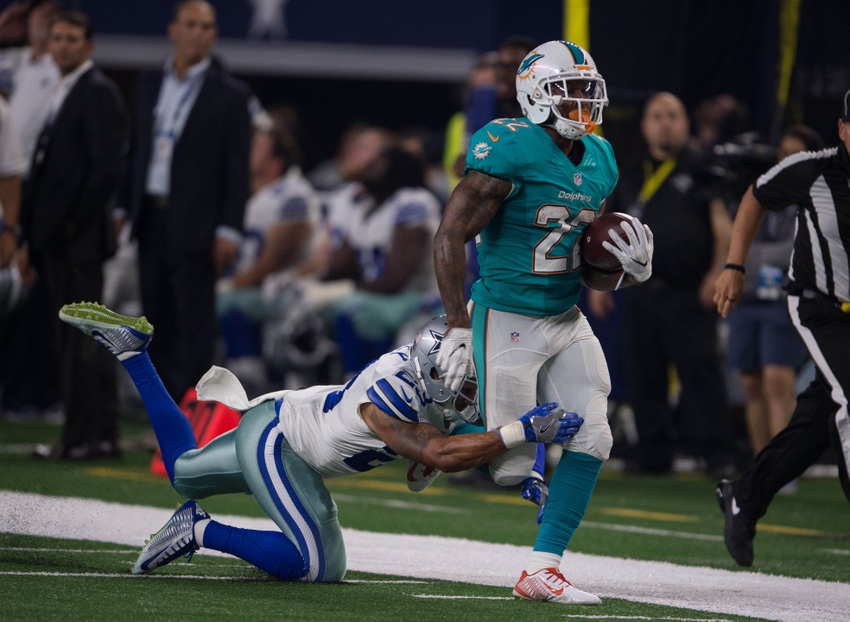 The Miami Dolphins had hoped that Isaiah Pead would make an impact on their roster in 2016 after a solid pre-season outing and training camp. Unfortunately that did not happen.
Isaiah Pead's career is now over and the last team that he will have played for is the Dolphins. Last week Pead was the driver in a one vehicle accident that put him in critical condition. Today we learn that he lost part of his leg.
Pead's former college coach broke the news on Wednesday.
"It's devastating, because he lost part of his left leg," Tuberville said on his radio show on WLW 700, via Tom Groeschen of the Cincinnati Enquirer. "He'll never play again, obviously. It's just devastating." via ProFootballTalk.com
Earlier Wednesday Rams head coach Jeff Fisher told the media that Pead's career was over but did not elaborate on why. Pead spent over five hours in surgery after the accident. Reports indicate that he was driving near 90 mph when the vehicle suffered a blowout.
Pead was thrown from the car as he was not wearing his seatbelt. Another passenger has been released from the hospital. He was wearing his seatbelt. Alcohol and drugs were not involved according to police reports.
A former 2nd round pick, Pead has played for the Rams and the Dolphins and recently worked out for the Chiefs. Hopefully he will recover from his injuries fully even if football is no longer in his future as a player.
More from Phin Phanatic
This article originally appeared on