Former Los Angeles Rams QB Nick Foles Will Start in Week 9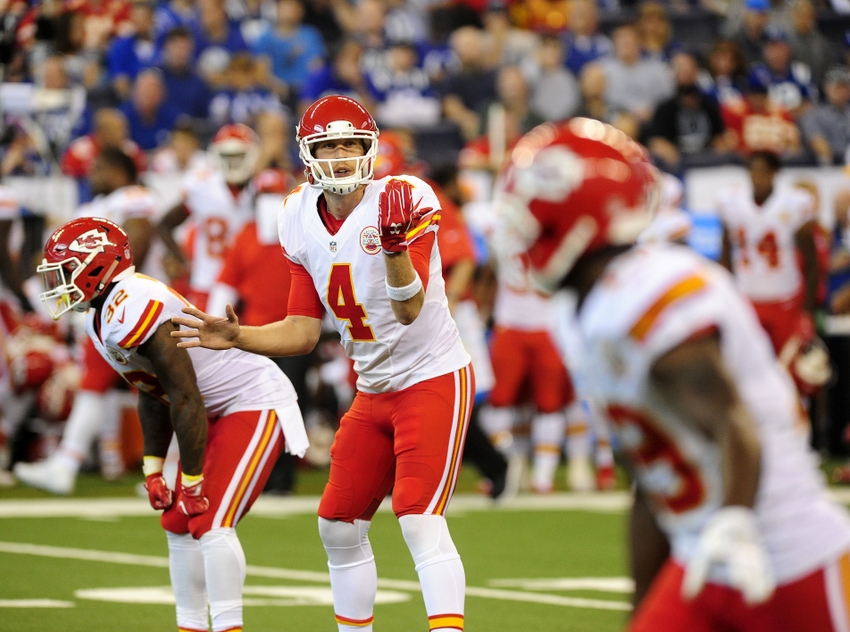 The former quarterback of the Los Angeles Rams will start for the Kansas City Chiefs on Sunday against the Jacksonville Jaguars.
There was plenty of frustration surrounding Nick Foles last season when he was the starter for the Los Angeles Rams, even though the team was playing in St. Louis at the time. With only seven touchdowns in 11 games, it's easy to see why Rams fans were fed with Foles as their starter, but it looks like the quarterback may finally be turning things around after filling in for Alex Smith in Week 8.
In fact, it looks like the Chiefs will rely on Foles to carry the offense on Sunday against the Jacksonville Jaguars.
With Smith dealing with the concussion protocol, Foles will get the start in Week 9 as Kansas City looks to continue their recent win streak after a disappointing 2-2 start. Last weekend against the Indianapolis Colts, Foles came up big for the Chiefs when Smith was injured after completing 16 of 22 passes for 223 yards to go along with two touchdowns.
If Foles can put up these kind of numbers against the Colts, just imagine what he can do against a Jaguars' defense that allowed Marcus Mariota to have a field day in Week 8.
As frustrating as this may seem for Los Angeles fans when considering the issues at quarterback with Case Keenum, keep in mind Foles is playing with a much better offensive line and an improved receiving corps. It may have only been one performance, but it's starting to become more clear as to why Foles may have struggled so much during his only season with the Rams.
On the bright side, at least the future will hopefully be bright once Jared Goff is ready to officially take over the starting job at quarterback.
This article originally appeared on