Former Los Angeles Rams OL Greg Horton Dead at 65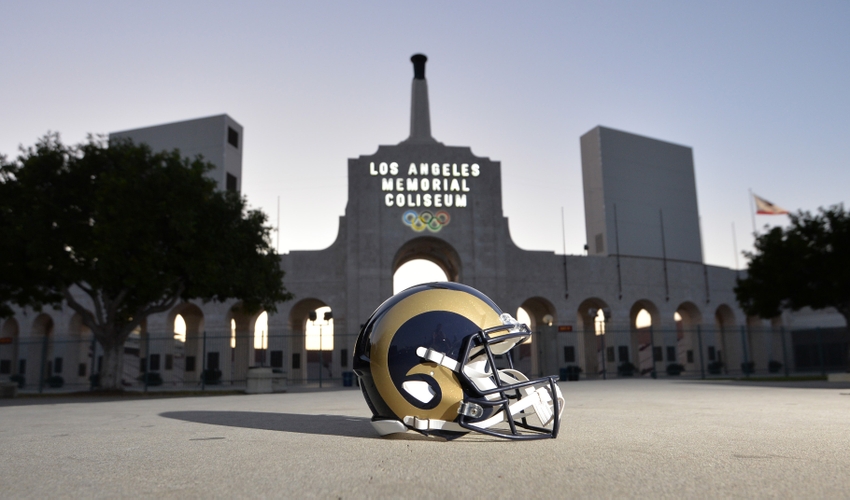 Former Los Angeles Rams offensive lineman Greg Horton has passed away at the age of 65, it was announced on Friday.
The Los Angeles Rams nation is mourning the loss of one of its own on Saturday, as offensive lineman Greg Horton died at the age of 65 on Friday.
After growing up in Redlands, California, and being a standout at Redlands High School, Horton played his college ball in Colorado and was drafted in the third round of the 1974 draft by the Chicago Bears.
The Rams quickly acquired him from the Bears following the pick. He played for Los Angeles from 1976 to 1978, and again in 1980. He also spent one season with the Tampa Bay Buccaneers in 1978.
Horton's longtime friend, Mick Gallagher, says it was a dream come true for Horton to play with Los Angeles, according to Kristina Hernandez and Sandra Emerson of Redlands Daily Facts:
"He was drafted by the Bears and then traded immediately to the Rams," Gallagher said. "What a dream come true to see that and be a part of them. When the Rams came back to Los Angeles, he got to see that. That was a plus."
Greg Horton's Life After Football
After his playing days were over, Horton returned to his hometown and was active in the community. In fact, he raised $2 million for local high school sports in the area.
For his role, he was honored at a banquet in January where he spoke about the importance of giving back, per Kyle Glaser of The Press Enterprise:
"It's a question of giving back to the kids," Horton said. "If I could utilize my life experience to help, that's what it's all about."
At the same event, former NFL coach Jim Mora spoke kindly about Greg Horton:
"He's the kind of guy that likes to help people," Mora said at the January event. "I admire him for what he's done."
Gallagher went on to echo those sentiments:
"Greg was a true friend," he said. "He made an effort to reach out to people all the time. If you knew Greg, you heard from him within the month no matter what."
Our thoughts and prayers go out to Horton's family at this difficult time. While he's gone, Horton's effect on the lives of so many will never be forgotten. May he rest in peace.
This article originally appeared on