Former Dolphins DE Quentin Moses dies in Georgia house fire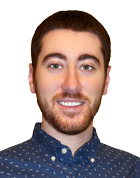 Former Miami Dolphins defensive end Quentin Moses died in a house fire in Monroe, Georgia on Sunday morning. He was one of three people who were killed, according to the Atlanta Journal-Constitution.
Moses, 33, was moved outside of the home after he was found unconscious inside, Fire Chief Ken Glass said. He was later pronounced dead at Clearview Medical Center. Andria Godard, 31, and her daughter Jasmine Godard, 10, were found dead inside the home.
Quentin Moses most recently was coaching at @R_U_Football, one of the best NAIA programs in the country. Great guy and a #DGD pic.twitter.com/HVidw63InF

— Michael Foster (@michaelsfoster) February 12, 2017
Moses spent four years in the NFL after being drafted by the Raiders in the third round of the 2007 draft. He was released by Oakland before ever playing a game with the Raiders. Moses joined the Dolphins and recorded 3.5 sacks in his career.
Moses was a defensive line coach at Reinhardt University in Georgia after leaving the NFL.