Former coaches heap praise on Chicago Bears WR Kevin White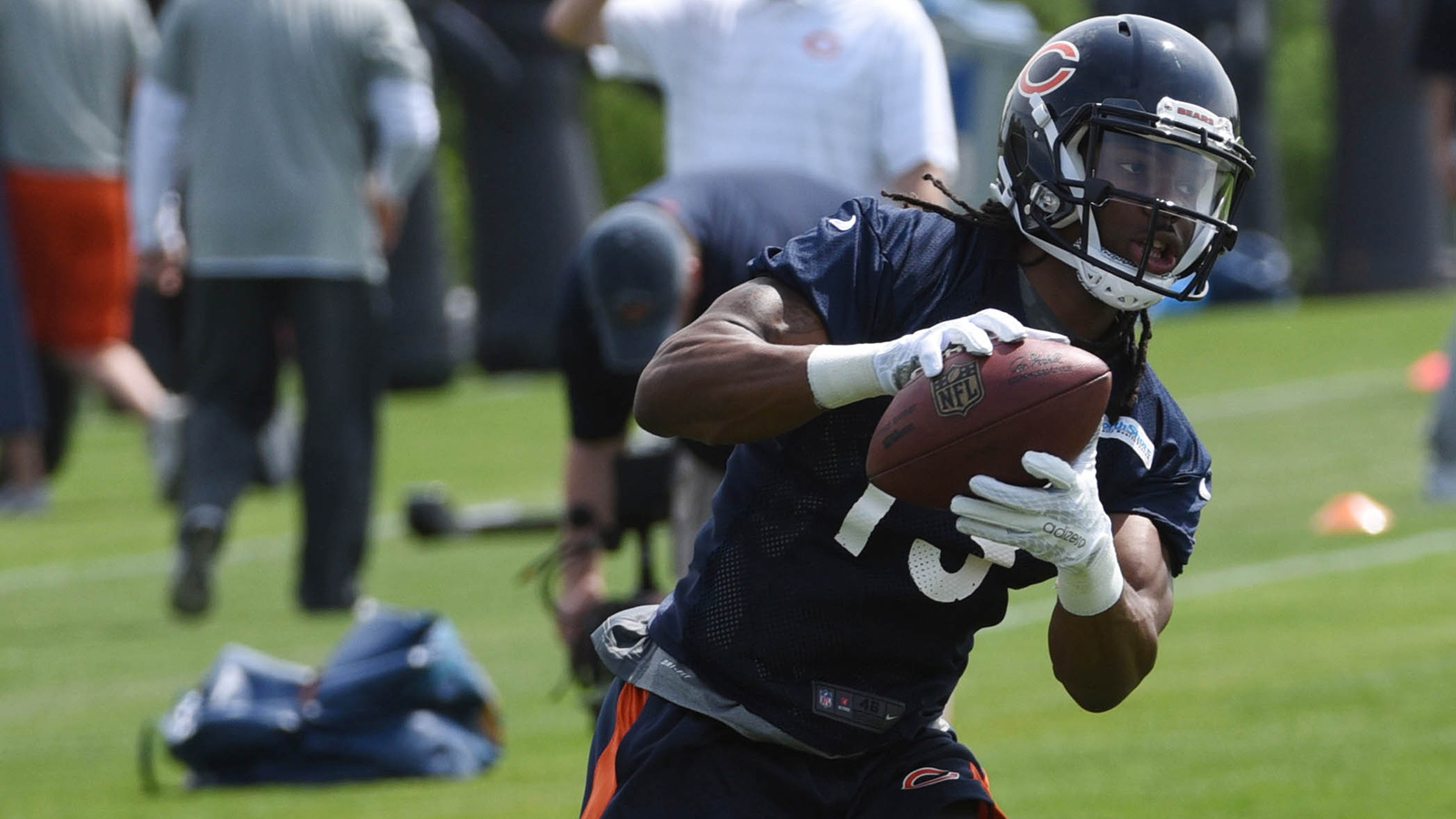 Kevin White has become a household name for Chicago Bears fans ever since the team made him a first-round pick, but most just know him as a West Virginia standout. The people who know White best—as a football player, at least—are his former coaches, so Kevin Fishbain of Chicago Football recently shared their inside scoop.
White's coach at Emmaus (Penn.) High School, Joe Bottliglieri, said the following about the first-round rookie, via Chicago Football:
"He just worked relentlessly from the end of his junior season to the beginning of his senior season. Outside in the dead of winter, 10 degrees, he's out there running routes and catching balls from our quarterback. Day after day after day.
"He was determined to be good. We loved his determination, and we saw from the beginning – when we saw this skinny kid coming from Allentown – this kid loves to practice, he's enthusiastic, he has a great attitude, he's very coachable.
"… I'm really happy for the kid because he's worked so hard. How many kids can have a dream and fulfill that dream to play in the NFL, to be drafted? Everybody that was on our coaching staff and knew Kevin in high school is very proud of him. His work ethic and determination is just unbelievable."
White's coach from Lackawanna College, Mark Duda, corroborated the previous claims, via Chicago Football:
"You're going to learn that he's going to embrace the city. He'll make it his home. He's a very giving kid. He's going to represent it well.
"They got a character guy, not because I coached him, because he is. I played in St. Louis, we played against the Bears all the time. I spent a lot of days at Soldier Field. Chicago fans are real great fans; rain, shine, that kind of thing. They're durable, and so is he. He'll fit real well.
"… He's a unique specimen, a unique person and someone who loves playing football more than anything else, and that really is a great thing to be if you're a first-rounder and you're loving it more than anything else."
Based on the testimonies of these two coaches, it sounds like members of the Bears coaching staff will soon fall in love with the high-character player they now have at wide receiver in Kevin White, if they haven't done so already.
(h/t Chicago Football)
Photo Credit: David Banks/USA TODAY Sports