Blake Sims tries out at Packers' weekend rookie camp, leaves without a contract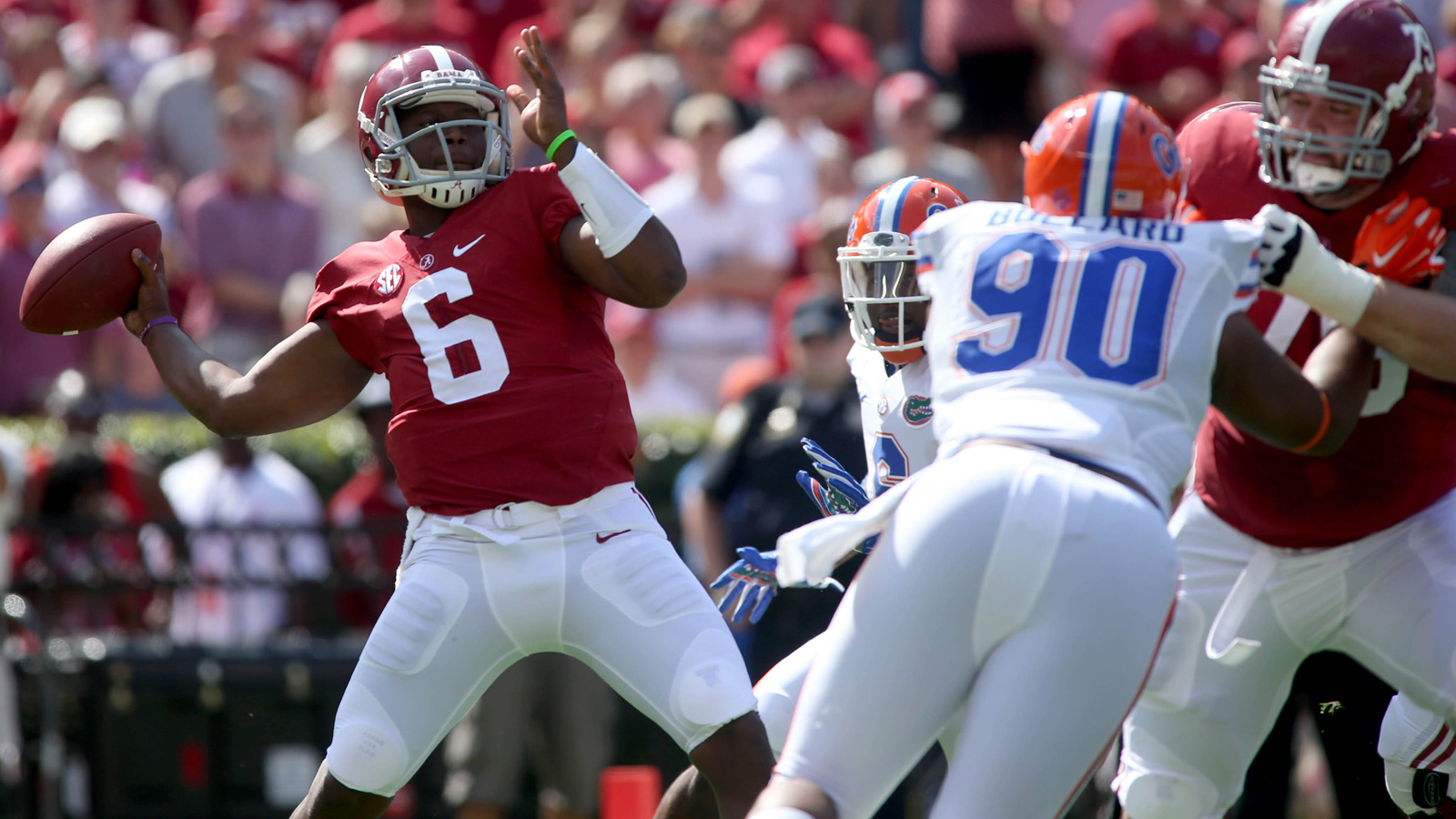 Former Alabama quarterback Blake Sims tried out at the Green Bay Packers rookie orientation camp this past weekend.
According to an article in the Green Bay Press-Gazette, the 5-foot-11, 218-pound Sims did not receive a contract.
"Blake did some nice things," head coach Mike McCarthy told the paper on Saturday. "He made some throws. Definitely an understand from Day 1 to Day 2, he increased there. He's instinctive, has a bounce in his step. I thought he did some nice things today."
The Packers have four quarterbacks under contract, and Sims will head to Washington to try out with the Redskins next weekend.
According to the Press-Gazette, Sims will try out as a running back for Washington. Sims ran 4.57 second 40-yard dash time, and the Packers could try to bring him back to try out at another position in the future.
(h/t Green Bay Press-Gazette)