For Michael Palardy, Carolina Hopes To Be Permanent Fit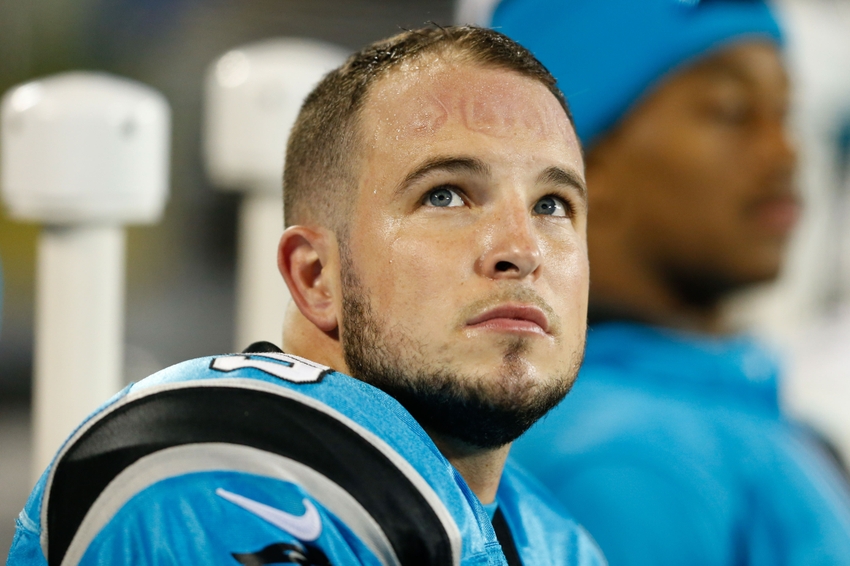 Thursday night was the first regular season NFL start for rookie punter Michael Palardy. Who in his first year has experienced tribulations, but aims for consistency.
It was Monday evening before the Thursday night match up against the Saints when rookie Michael Palardy received the call that he was going to be the starter for the Carolina Panthers moving forward. Veteran punter Andy Lee went down with a hamstring injury and was placed on season ending IR following the Sunday game versus the Chiefs. The very next day, it was Palardy who was tabbed to be his replacement. 
Working from his garage inside his Atlanta home, Palardy had put his two children to sleep received the phone call he was waiting for and soon after was in the car ready to make the road trip to Carolina. 
Palardy, a University of Tennessee graduate, described Monday, November 14th as, "just another day." Another day in the life of a young, journeyman punter.
This past season has been tough on the 24-year-old husband to be. After spending time with Carolina earlier in the year, Palardy was waived and continued to bounce around from team to team before landing back in Carolina to assume the role of starting punter for the regular season.
"I think that's what makes it (being released) a little bit easier on me is the fact that I do anticipate this situation coming up now and again because it has happened before," Palardy said.
But now with one game under his belt, and a well-rounded performance at that, maybe the feeling won't be around for a while. 
"Coming in the middle of the season, I want to help out and I want to do my job and do it to the best of my ability so everybody around me has confidence in me and I have confidence in myself," Palardy stated on the opportunity in Carolina.
On Thursday night, Palardy got his first shot on the field, punting six times for an average of 47 yards. Notable punts included two booming 50+ yarders that flipped the field late in the game.
"I thought he did a nice job. I really do. Probably the biggest unfortunate thing was that he had a great kick, perfectly on the sideline and unfortunately they call us for illegal man downfield. I thought he handled the situation/circumstances very nicely for us," commented head coach Ron Rivera postgame. 
Looking towards the future, it now becomes unclear who the special teams boot will come from.
Lee, who is sidelined until the 2017 campaign, will be entering his age 35 season coming off of a torn hamstring. While his statistics ranked him inside the top five among punters, Lee's contract nearly does as well.

Next season, Lee is scheduled to make around 3.5 million dollars according to Spotrac, good enough for the sixth highest paid punter in the league. 
While Palardy's contract details are not yet released, one can assume it is for close to a league minimum contract and certainly less than the veteran Lee's salary. While Palardy is largely unproven, he is also an economic option and with continued success could easily be a discount for the same product. 
With a plethora of needs and concerns for next season and one of the biggest amounts of salary cap unused, Palardy could help that amount increase again while the Panthers shift money towards other positions.

"I knew my job and what I had to do. I had to go execute. That's the most important thing, no matter what situation is presented, you have to go do your job and do it to the best of your ability."
If Palardy continues to flip fields, do the right things, and be a difference maker on special teams, he may do his job in Carolina for a lot longer than half a season. 
More from Cat Crave
This article originally appeared on