Flurry of Activity from Saints Heading into Week One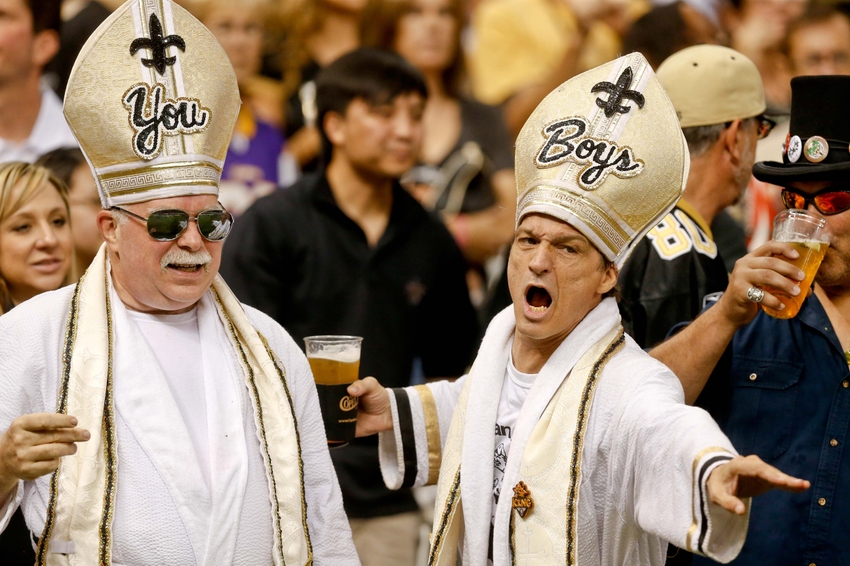 The New Orleans Saints have been very busy as of late. We track all of the moves here:
The New Orleans Saints, in the week leading up to their first game of the 2016 regular season, are bringing in for tryouts, everybody but the kitchen sink.  The sink was unavailable having signed a one-year tender with the Cleveland Browns earlier in the day.
The Moves
Kicker Kai Forbath was released having just made the 53 man roster and is being replaced by rookie Wil Lutz out of Georgia State, recently released by the Ravens.  Sean Payton is said to have received glowing recommendations on Lutz from the Ravens staff.  Collegiately the kicker also handled kickoff and punting duties.
Recently signed veteran CB Cortland Finnegan was released and another DB, Sterling Moore, recently cut from the Cowboys roster, is coming in.
Former Saints offensive tackle, Bryce Harris, was brought in for a look-see but left without a contract.  Another former Saint, Jahri Evans, was brought back in for a sit down.  And that's just the beginning of the laundry list.
The Cattle Call
Nick Underhill of the New Orleans Advocate tweeted today that the following were being tried out this week:  OT Khalif Barnes, LS/LB Aaron Brewer, WR/KR Andre Caldwell, LS Andrew East, LS/C Thomas Gafford, TE Nic Jacobs, OG Mike Liedtke, WR Greg Little, WR Rueben Randle, TE Jake Stoneburner, CB Darrin Walls, WR Nate Washington and CB B.W. Webb.
Khalif Barnes was just released by the Saints, so I'm not sure about that one. And reports are you can scratch former LSU Tiger Reuben Randle from that list.  That's still quite a lot to go through.
Obviously the Saints aren't comfortable with their situation at long snapper.  Thomas Gafford is listed as a long snapper/center but only weighs in at 250 so let's leave it at long snapper and take away the slash.  I'll admit only a few names on this list were familiar to me and my hopes they'd all be guards or tackles were dashed.
Out of that extensive roll call maybe Jahri Evans, maybe Khalif Barnes, maybe Mike Liedtke get offers?  Nate Washington would be an interesting choice at wideout as would Andre Caldwell.  If one of them comes in, is Brandon Coleman the odd man out?
Silver Lining?
Possible good news is around the corner, so let me get this out of the way.  The Black and Gold looks to be in full blown panic mode right now trying to find a band aid or two for the offensive line.
Oh, and recently cut RB Travaris Cadet was resigned to the Saints' roster today bringing their running back total to six.  I'm going to go out on a limb and say that he or another RB and possibly another WR are going to be offered up as trade bait in an effort to get some able bodies to protect the Who Dat's $30 million man, Drew Brees.
And that's the good news.  As I'm writing this the twitterverse is ablaze with reports of a deal being hammered out with the Saints' QB.  Possibly for a shorter than four year deal but, whatever the case, numerous anonymous sources close to the situation are saying a deal is very close and may be announced tomorrow.  Apparently Brees has scheduled a presser to follow practice on Wednesday, September 7.
So, Who Dat Nation, make your groceries, pour your drinks and get the popcorn a poppin'.  The next few days should be quite a ride.
This article originally appeared on