Flowers: The New York media is treating my Beckham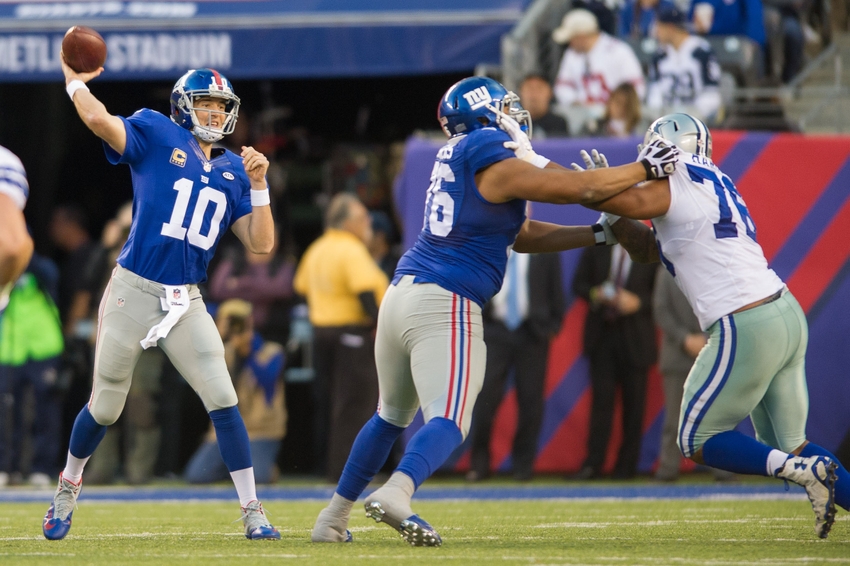 Ereck Flowers, who reportedly shoved an ESPN media person after October 9th's loss against the Green Bay Packers, is an easy target for the New York media after Week 4's Odell Beckham incident involving tantrums and conduct unbecoming of a professional athlete.
After jogging off the football field at the end of the fourth quarter, Flowers entered the locker room. Then, instead of the usual locker room talk with reporters, Flowers let his emotions get the best of him, shoving ESPN's Jordan Ranaan when questioned about the loss.
Flowers: "Hey, get out my face man. Don't come over here."

When Raanan didn't move, Flowers moved his face close to the reporter's and asked, "You hear me?"

Raanan: "I'm just trying to do my job."

Flowers: "Go over there."

Raanan: "I'm just trying to do my job."

Flowers: "Get the (expletive) out of my face, bro."

Raanan: "I'm just trying to do my job."

Flowers then said, "Go over there, man," as he shoved Raanan.
It has been a common occurrence for a Giants starter to lose their emotions when the team loses. The mid-game flare-ups have been most difficult for the team to deal with as they involve the league's preeminent wide receiver and challenges to traditional coaching methodology.
The Giants are scheduled to play the Baltimore Ravens on Sunday October 16 who are 3-2. The Giants organization are expected to temporarily suspend Flowers from this game pending further review. Without Flowers, the Giants will be poorly equipped to face the Ravens with an offense and defense that outranks the Giants.
This article originally appeared on