Fixing Football? Try the NFL Competition Committee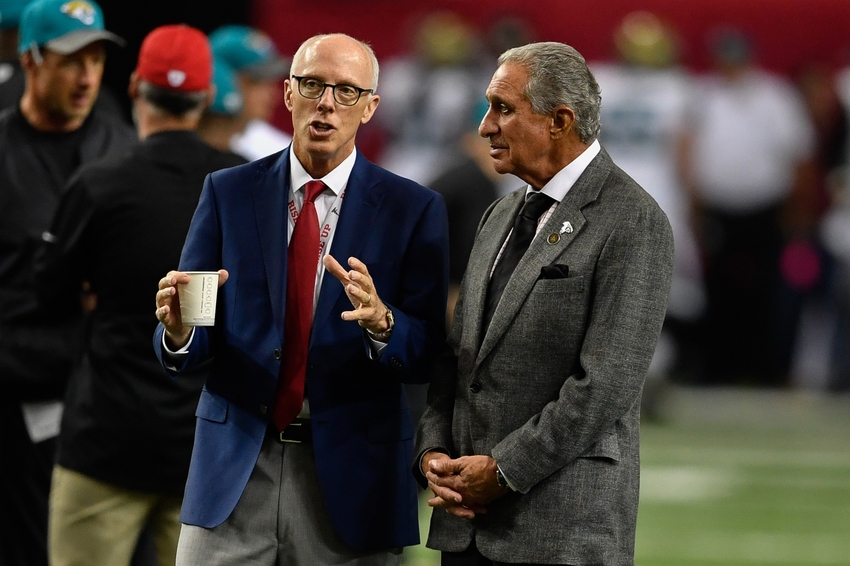 There has been constant barrage of articles claiming that the NFL is a dying league and the NFL is incorrigible. Frustratingly, very few suggest solutions.
NFL fans are rightfully concerned about the future of their sport. Between a sharp decline in television ratings, issues with player health and safety, and constant fighting between the player's union and Commissioner Goodell, can football survive?
Over the past year, the NFL's viability has been tested more than ever before; however, changes in structure and policy can change the league.
In 1932, the NFL created the 'rules committee.' This group helped to determine which rules would help football differentiate itself from the collegiate game. Since then, the 'rules committee' has evolved. In 1968, two years before the NFL and AFL merger, commissioner Pete Rozelle rebranded it the "Competition Committee."
Today's Competition Committee meets annually at the NFL Scouting Combine each February. At that meeting, the committee members hear proposals by each of the teams by way of a post-season survey. Next, the league requires a 75% vote of the teams (24 of 32) to pass any new rules.
In comparison to the American system of government, the United States Congress requires –at most– a 'supermajority' of 66% passage. Needless to say, the Competition Committee's system of rule-making is wildly inefficient.
More from With the First Pick
I believe that the NFL should better enable the Competition Committee to create new rules for the league. The Competition Committee should act as a legislative check to Commissioner Goodell's executive power. Perhaps the league can run more amicably if the committee –made up of coaches, owners and team executives– has more immediate, operational oversight.
Who makes up the committee?
The NFL's description of the committee doesn't offer any formal nominating procedures or term limits; this is the current make up of the committee:
Chairman: Rich McKay (President, Atlanta Falcons)
John Mara (Owner, New York Giants)
Stephen Jones (Owner, Dallas Cowboys)
Mark Murphy (President, Green Bay Packers)
Ozzie Newsome (former NFL Player; General Manager, Baltimore Ravens)
Rick Smith (General Manager, Houston Texans)
Marvin Lewis (Head Coach, Cincinnati Bengals)
Mike Tomlin (Head Coach, Pittsburgh Steelers)
Bruce Arians (Head Coach, Arizona Cardinals)
Tom Coughlin (Advisor, NFL Operations)
John Elway (General Manager, Denver Broncos)
Notice any omissions? The NFL's Competition Committee has no current players; this really should be rectified.
While I comprehend that the NFLPA (the players) and the NFL (the owners, team personnel, and, apparently, Tom Coughlin) are on opposite sides of the negotiating table, they need to come together right now. Professional football is clearly under existential threat.
Further, I think it wouldn't hurt to spice up the members of that committee a little bit. Personally, I would beg Bill Belichick to join. Belichick's nuanced understanding of football's economics could be really useful in shaping the league's efforts.
What about adding collegiate coaches to add input? Two words: Jim Harbaugh. The man was born for any position with the word 'competition' in it's title. Condaleeza Rice could also be a great addition; her diplomatic style could be helpful and her work with the College Football Playoff is innovative.
What Policy Changes Could Help Revive the League?
For the Competition Committee to be effective, there would need to be procedural rule changes first. The committee needs to be able to work more efficiently and expeditiously.
That being said, there are a number of rule changes that the committee could consider and implement quickly–
First: the league needs to eliminate ties immediately.
There isn't much of a discussion to be had here. For fans, National Football League games are too expensive –in time, focus, emotion and (possible) financial cost– to end with no actual 'ending.' NFL fans deserve closure; there is no excuse, especially in comparison to the ridiculous extra-inning baseball games that happen too regularly.
Next: the league needs to eliminate Thursday Night Football, Saturday night games (in the later weeks), and two preseason games.
Believe it or not, the NFL offers too much football. Basic supply and demand laws dictate a way out of the NFL's current predicament: offer less supply. The NFL needs to artificially drive up demand of their product, they should simply offer less of it.
Want your voice heard? Join the With the First Pick team!
Further, the elimination of these games helps to improve player health and quality of play. Thursday night games are really difficult for players after having played on Sunday. Generally speaking, bruises need a few days to heal; three days simply isn't enough recovery time. And, because less quality players are healthy (or even playing at all), the game play is poorer than if these players were on the field.
Finally: take concussions seriously.
For as much as NFL fans love their violent hits, they like coherent football even better!
There is no excuse for the league anymore. Dangerous concussion anecdotes, like this week's Alex Smith debacle, are becoming all too common. The league should take concussions as seriously as possible. As a result, every team can expect consistent treatment of head injuries; and, when analyzing their own roster and competition, teams have to guess about player health less.
I hope football makes the changes it needs to in order to survive.
This article originally appeared on