Five takeaways from Packers' thrilling divisional round victory over Cowboys
Freddie Boston/FanSided via Lombardi Ave

Fansided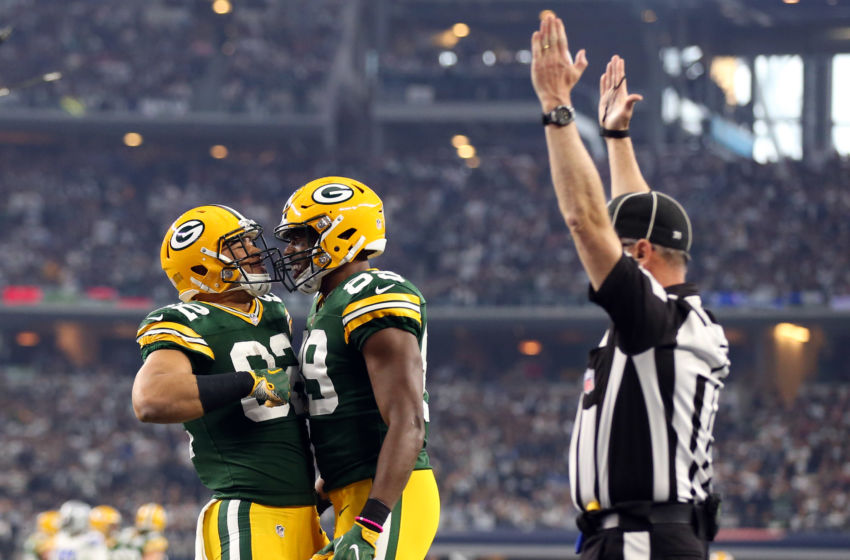 What did we learn from the Green Bay Packers' thrilling divisional round win over the Dallas Cowboys?
It wouldn't be Packers playoff football without them trying to throw away a lead. This time there would be no heartbreak for Mike McCarthy's team, however. That belonged to the Dallas Cowboys, whose defeat Sunday may actually hurt more than the Dez Bryant non-catch two years ago.
READ MORE: Packers Cook up win over top-seeded Cowboys
Yet again it's the Packers responsible for ending the Cowboys' season at this stage in the postseason. Can Green Bay go one better this time and make it to the big dance? Atlanta awaits in the NFC Championship Game on Sunday.
For now, it's important to reflect on an outstanding road victory, the Packers' eighth consecutive win. From Aaron Rodgers' brilliance to Mason Crosby's coolness under pressure, there's plenty to break down from Sunday's classic.
Back in the title game for the second time in three years, Rodgers' MVP-like performance again gives reason to believe this might be the Packers' year. There will be time to look ahead to Atlanta, but let's first review a memorable afternoon in Dallas. Here's five takeaways from Sunday's win.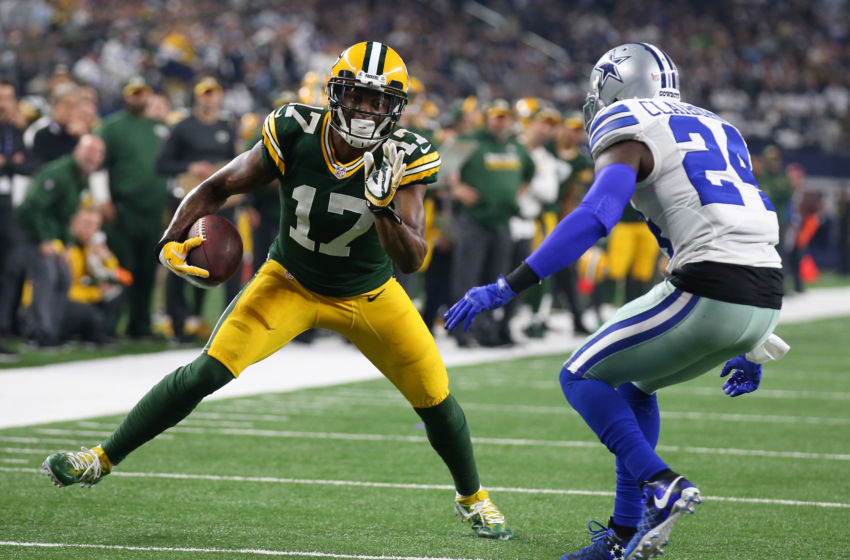 No Jordy? No problem
Remember when Jordy Nelson's absence was to blame for the Packers' offensive woes? Those days are long gone, Green Bay rarely missing a beat even without its leading receiver on the field. For much of the game, they made it look easy.
Aaron Rodgers may not have had his go-to pass catcher available, but there was no shortage of targets. Jared Cook led the way with six catches for 106 yards and a touchdown, including his stunning toe-dragging, 32-yard reception that set up Mason Crosby's game-winning field goal from 51 yards.
Davante Adams survived an injury scare to register 76 yards on five receptions, while last week's star Randall Cobb added a healthy 62 yards on seven catches. Geronimo Allison, Richard Rodgers and Ty Montgomery all made key plays, the latter racking up 81 all-purpose yards and two rushing touchdowns.
The Packers have now scored 30 or more points in six consecutive games. Make it seven and they might be headed for the Super Bowl.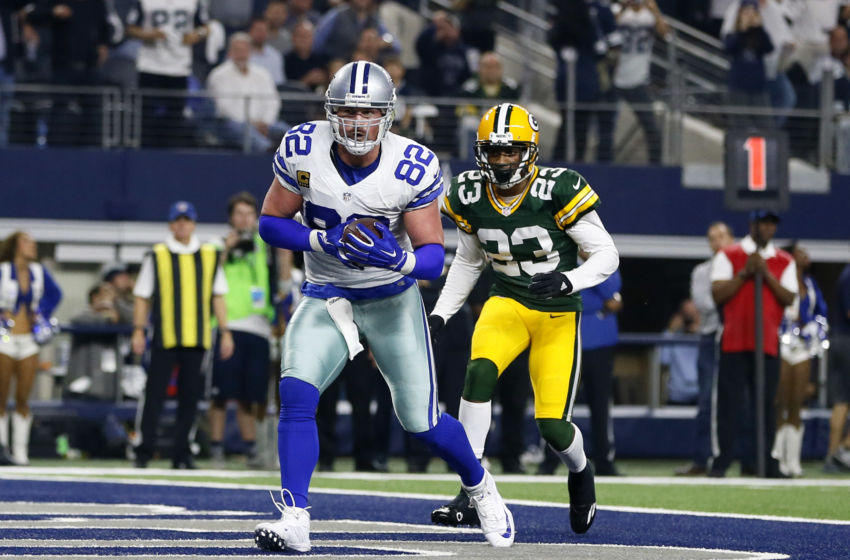 It was all going too well. Too good to be true, perhaps.
Restricted to just 13 points on five first-half points, Dallas' offense was being held in check by a decimated Green Bay defense. Then the wheels fell off for the Packers. Partly down to great play by the Cowboys offense, and partly down to mistakes on defense. One key factor was the injury to safety Morgan Burnett, who hurt his quad on the game's opening possession.
Burnett wouldn't return, and the Packers had lost a major piece to their defense. Along with Ha Ha Clinton-Dix, Green Bay's safety tandem is one of few positives in a depleted secondary. Dom Capers moves Burnett all over the field, spending time at linebacker in many situations.
Sometimes you don't realize the importance of a player until they're gone. Previous injuries to Burnett have hurt the Packers defense in the past, and it proved to be true again.
That's not to say it was all on this one injury. Dallas deserves plenty of credit for its offensive performance, while Green Bay equally deserves blame for many of their missed tackles, and Capers for his soft coverage.
But Burnett's absence played a role, and the Packers will need him back in Atlanta.
Mason Crosby is the NFL's most underrated kicker
As he connected on his 22nd and 23rd consecutive field goals in the postseason, it all looked like business as usual for Mason Crosby.
We always hear about the likes of Justin Tucker, Dan Bailey and Stephen Gostkowski, but rarely Crosby. And while his regular season numbers fell just short of the elite, he saves his best for the playoffs, where nobody comes close to the Packers' kicker. Don't believe me? Here's some evidence, per ESPN Stats & Information:
"Crosby has now made an NFL-record 23 consecutive postseason field goals (Elias notes that David Akers ranks second with 19 straight). Crosby is 26-of-28 on postseason field goal attempts for his career. The misses were from 54 yards against the Cardinals in the 2009 wild-card round and a 50-yarder against the Falcons in the 2010 divisional round."
While those around him fell apart in Seattle two years ago, who remained ice cool to send the game to overtime? Mason Crosby. Following Jeff Janis' heroic Hail Mary grab in Arizona last year, who was there to hit the not-so-easy extra point? Mason Crosby.
Who was there to convert from 56 and then 51 yards in the closing minutes in Dallas? You guessed it: Mason Crosby.
Aaron Rodgers dominates despite rare pick
Aaron Rodgers threw an interception for the first time since November 13. Just his eighth on the season, it proved to be a rare lapse in an otherwise dominant display. Rodgers completed 28 of his 43 passes to the tune of 356 yards, two touchdowns and a pick.
Yet another masterclass from the two-time MVP powered the Pack to an eighth win on the bounce. Remember the pieces this offense has lost since opening weekend. Think back to what was expected of Jordy Nelson and Eddie Lacy in August. Neither suited up Sunday, and Lacy hasn't been seen since the last time Green Bay met Dallas.
And just when you think there's nothing more Rodgers can do to surprise you, Randall Cobb lets us in on a secret.
Cobb said the final play was not an actual playcall. Rodgers just told each receiver what to do, like a kid drawing in the dirt. Seriously.

— Robert Klemko (@RobertKlemko) January 16, 2017
Rodgers apparently doesn't need a play to be called, he can just make magic happen on the spot. It's moments like this that always tilts the field the Packers' way.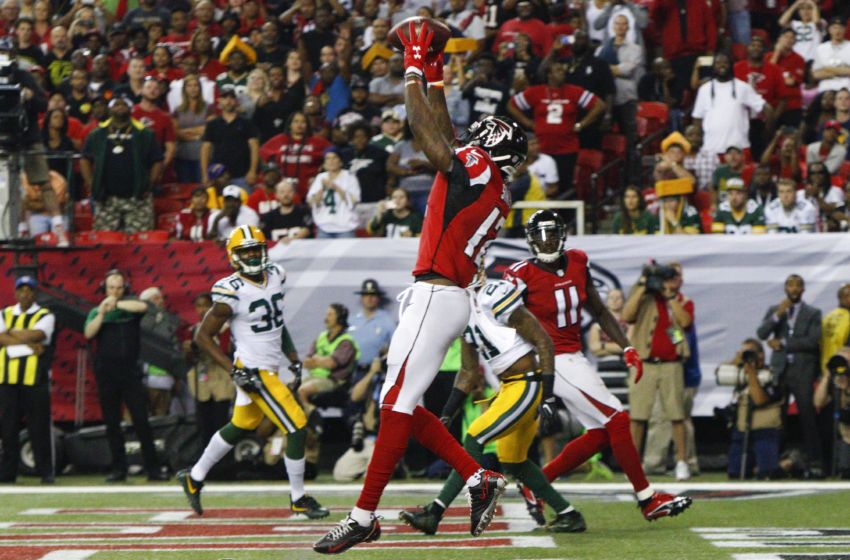 Defense will have its hands full in Atlanta
If there's any offense that can compete with the Packers', it's the one they'll face in the NFC Championship Game. Atlanta's powerful unit has scored at least 29 points in each of its past seven games, surpassing the 40-point mark twice in that span.
The likes of Kansas City, Seattle and Arizona had no answer for this offense. Now Dom Capers' unit must attempt to do what it couldn't in Week 8, and that's prevent them scoring for fun.
That's no easy task, however. The Matt Ryan–to-Julio Jones connection is one of the league's toughest to defend. Running backs Devonta Freeman and Tevin Coleman offer a 1-2 punch like no other. Between Mohamed Sanu, Taylor Gabriel and Austin Hooper, there's a whole host of weapons to deal with.
Green Bay's best chance of advancing is to win with offense. It might be too big of an ask to expect Dom Capers' decimated unit to hold Kyle Shanahan's explosive offense in check.
This article originally appeared on