First Look: Oakland Raiders vs. Denver Broncos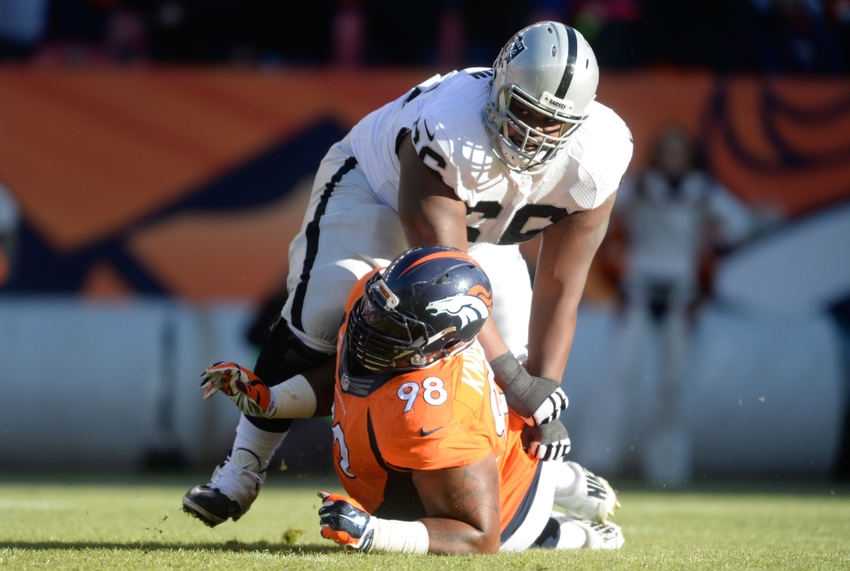 A first look at the upcoming AFC West battle for first place, as the Denver Broncos travel to play the Oakland Raiders on Sunday Night Football.
The Oakland Raiders are 6-2 and tied for first place in the AFC West with the Denver Brocnos. This Sunday night, in front of God and everybody, the Raiders have a chance to prove they are not pretenders.
The last time these two teams met — this past December — the Raiders won a defensive battle in Denver, 15-12. Most of us might remember that game for Khalil Mack's 5 sacks. This came after losing the last 8 in a row, dating back to November 2011.
Hell, I think they should have swept the Donkeys last year. At home, the Raiders had the ball trailing 9-7, driving with 6 minutes left in the game. Then Carr and Seth Roberts got mixed up on a hot read crossing route over the middle, which led to a Chris Harris pick-six. The Raiders kicked a field goal with 1:40 to play and lost 16-10.
This game on Sunday night is not a do or die in any form or fashion. But I don't think anyone would deny it's an opportunity for this Raider team to make a statement. They had a chance at home vs. the Chiefs and laid a big fat egg. If they want to win the AFC West, they have to win their division games. Especially these games at home.
A win against the defending Champions will not win the Division or guarantee a playoff spot. But it could be a defining moment in this new era of Silver & Black Excellence.
This article originally appeared on