Fired Up Fans: Cowboys fans live up to America's Team moniker
It's a name that brings both pride and national derision.
America's Team.
The name started innocently enough, with the Dallas Cowboys' 1978 season highlight film. Bob Ryan, now a high-ranking member of NFL Films, was the man who helped put that film together at the time. He had a plan:
"I wanted to come up with a different twist on their team highlight film. I noticed then, and had noticed earlier, that wherever the Cowboys played, you saw people in the stands with Cowboys jerseys and hats and pennants. Plus, they were always the national game on television," Ryan was quoted as saying.
Ryan's thought from the late 1970s still holds true today. Don't believe it? Just take a look at the stands when the Cowboys travel for road games.
Here are Cowboys fans in New Orleans: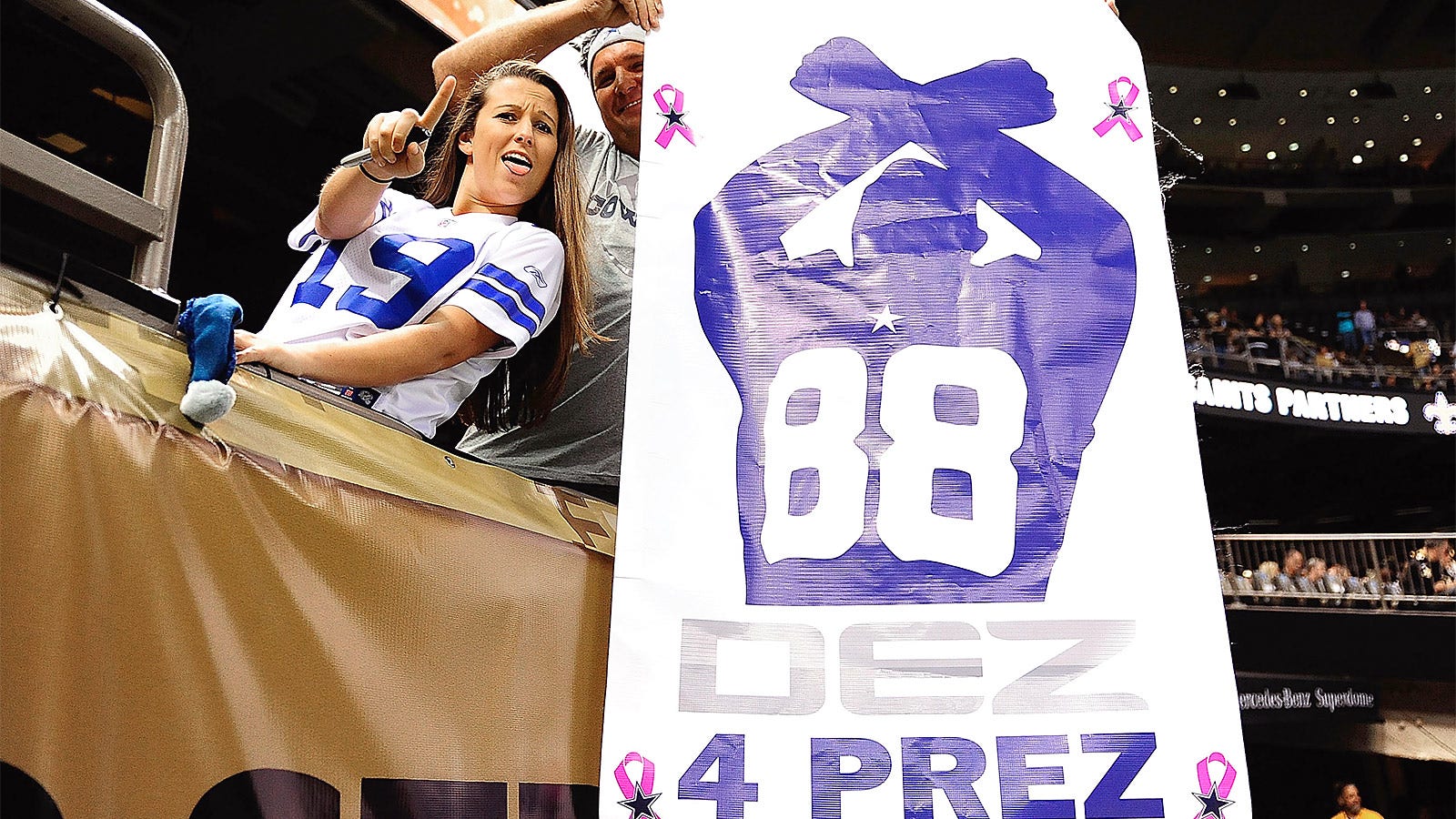 And in San Diego: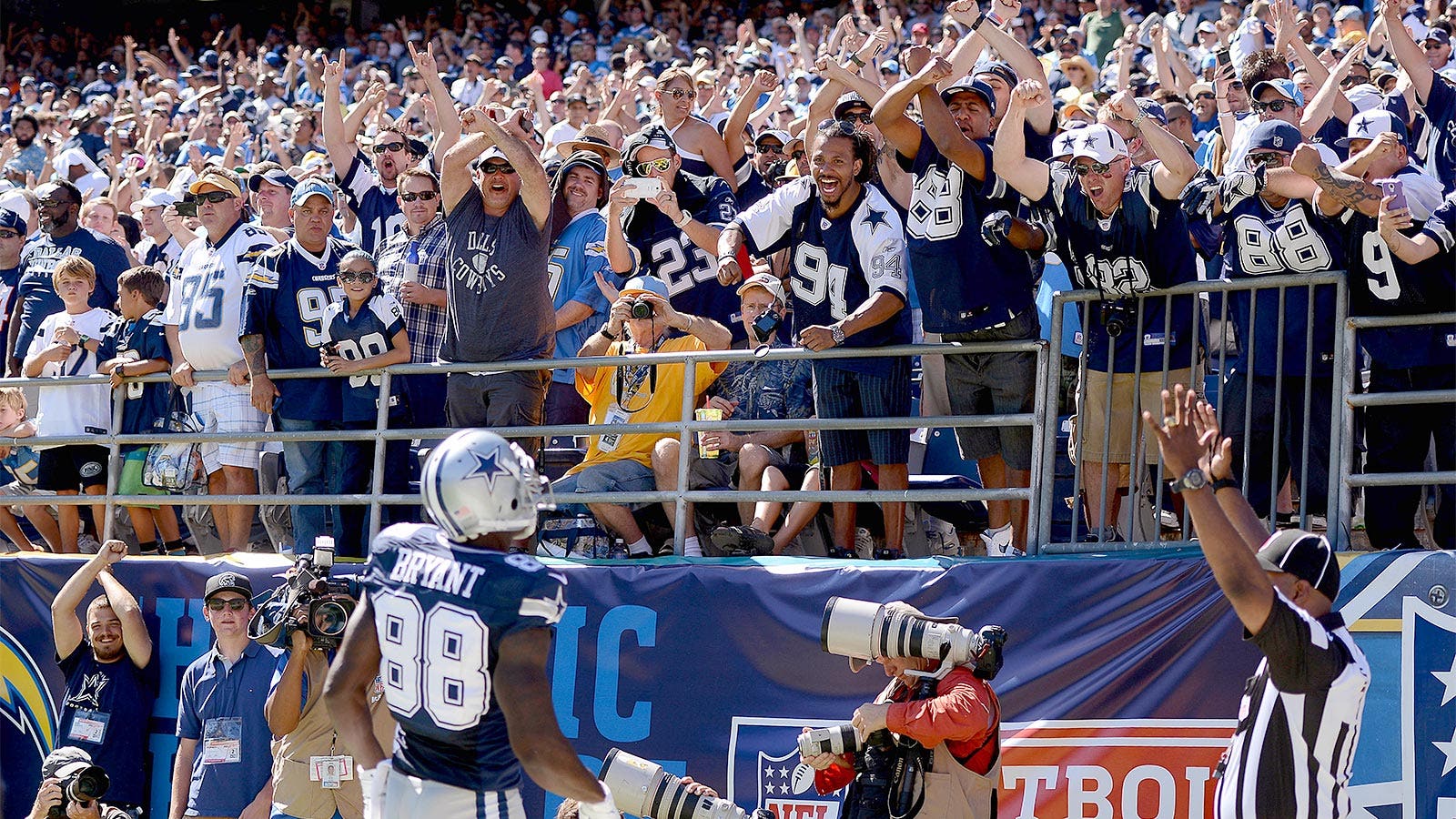 And in Washington D.C.: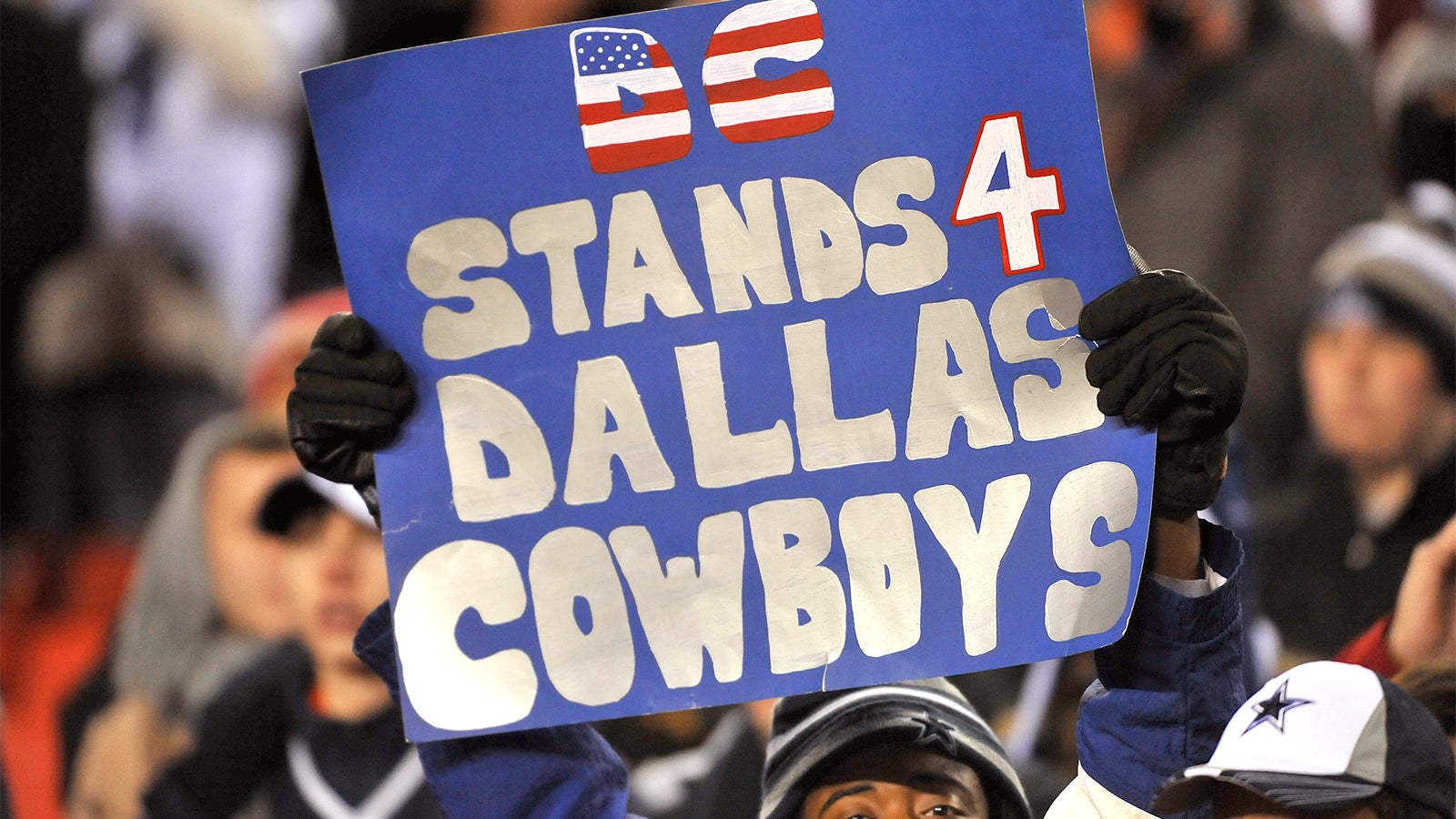 Oh, even in Cincinnati: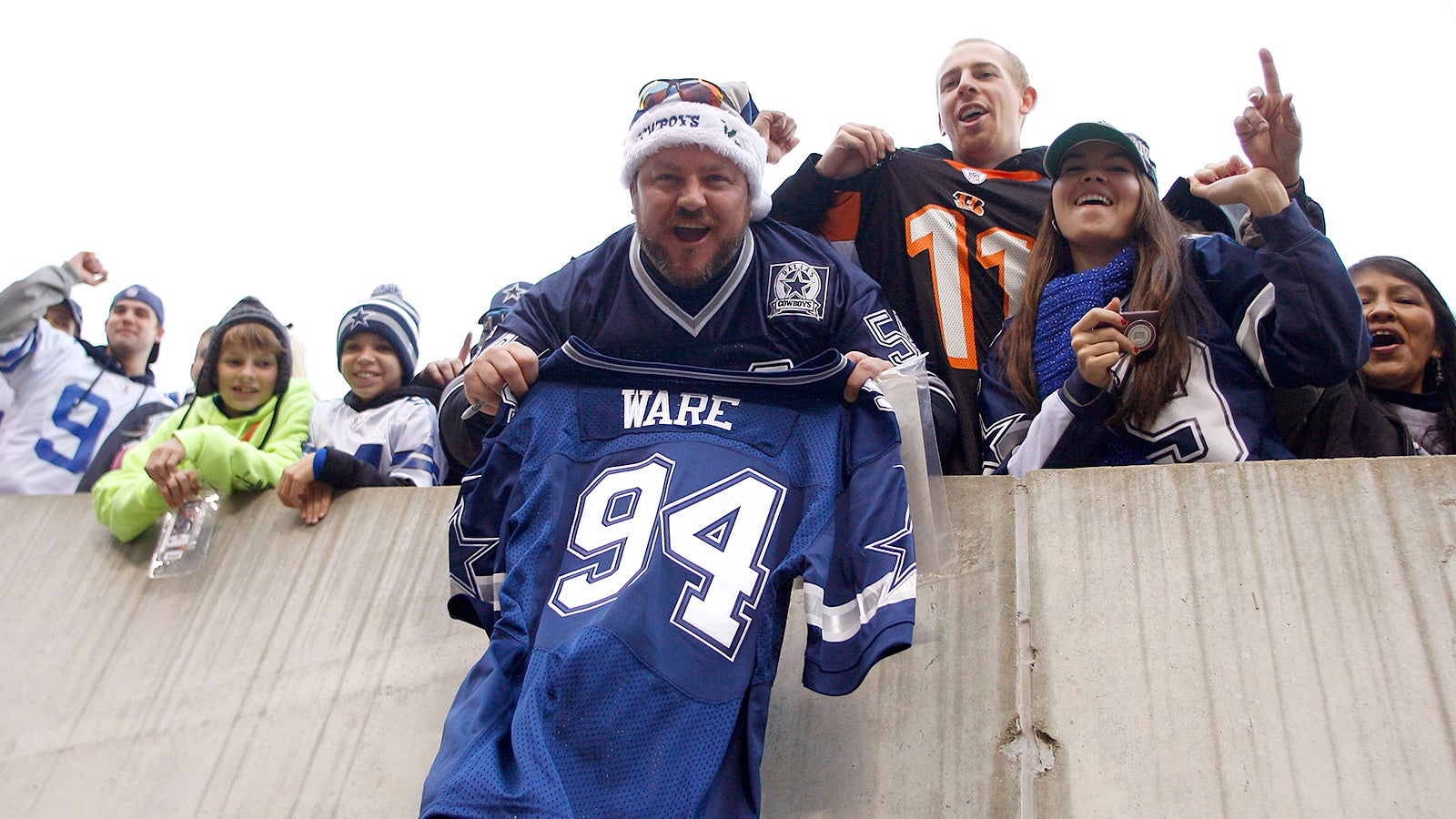 And the moniker has continued to last until modern times. The Cowboys, despite their recent run of falling short of the postseason, continue to be one of the NFL's main draws. Team owner Jerry Jones is well aware of this and with his deep pockets, gave his fans a palace. A shrine worthy of America's Team.
The formal name is AT&T Stadium, but many people like to call it: Jerry World.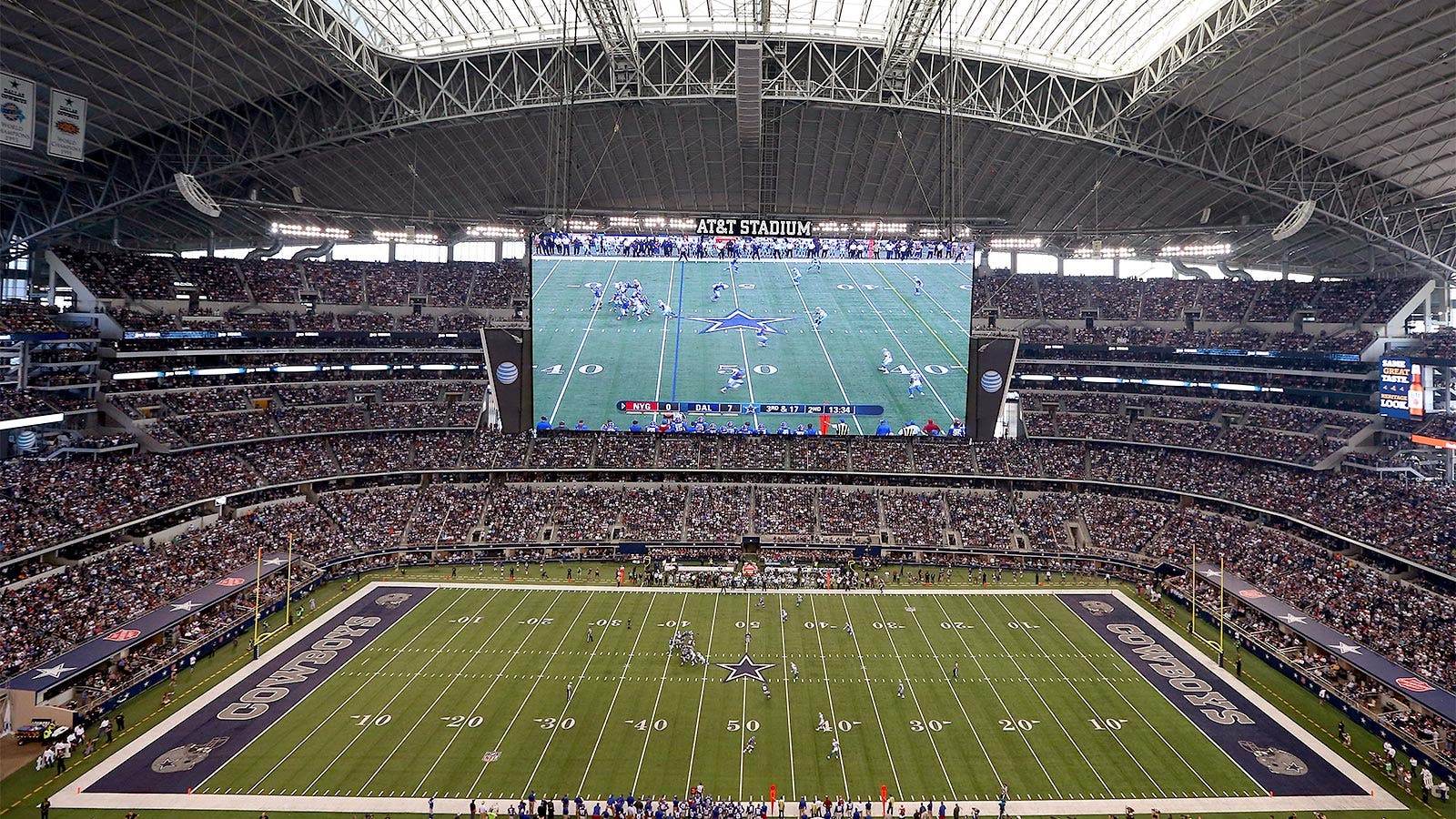 And what a world it is. Opened in 2009 and with a cost of $1.3 billion, it has a giant scoreboard bigger than most people's homes.
"We built this stadium so that it would be so visible and so well known across the United States. You can get to this stadium in two and a half, three hours from any place in the United States, much less drive. That's the story," Jones said to a Dallas/Fort Worth TV station.
And it truly is one of the crown jewels of the United States and is easily the most modern and luxurious stadium in the NFL. And when Cowboys fans show up on Sunday, they make this place their home.
And when the Cowboys win, it becomes a national obsession. And it's something that stick in the craw of every other fanbase in the league.
"While the fans of America's Team are an enormous group that span the country, even the globe, there is another reason why matchups including the Dallas Cowboys routinely make the most viewed NFL games list. There may be just as many football fans that want to see the team fail as there are those that live and die with their success. So it's only natural that the national media will look to spark the interest of those that dislike Jerry Jones, the Star, and the 'Boys since they know they will already get clicks and views from the true fans," wrote one blogger.
The hate is out there in full force.
"The Cowboys have won one playoff game since Bill Clinton was in office, but yet they still act — or rather, Jerry Jones acts — like they are perennial Super Bowl contenders," said Arthur Raney, professor of communication at Florida State University.
"In addition to being bipolar, Cowboy fans have a robust history of living in rival cities and rooting for the Cowboys instead of the home team just to spite local residents. The number of Cowboy fans in Washington, D.C., New York, and Philadelphia is truly extraordinary. Walk around any of those three NFC East cities and you'll see some guy in an old school Starter jacket, ratty and torn, strutting down the street, either in the midst of a euphoric high or kicking the curb and cursing the Cowboys to the high heavens. No other fan base in the country seems to enjoy being behind enemy lines more than the Cowboys. It's uncanny," wrote FOXSports.com's own Clay Travis.
That's just a tiny sampling. A short trip through the Internet will unlock a treasure trove of Cowboys hate.
And guess what? The common response from Cowboys fans is: "Haters gonna hate."