Fantasy Forecast: Five Cowboys You Should Draft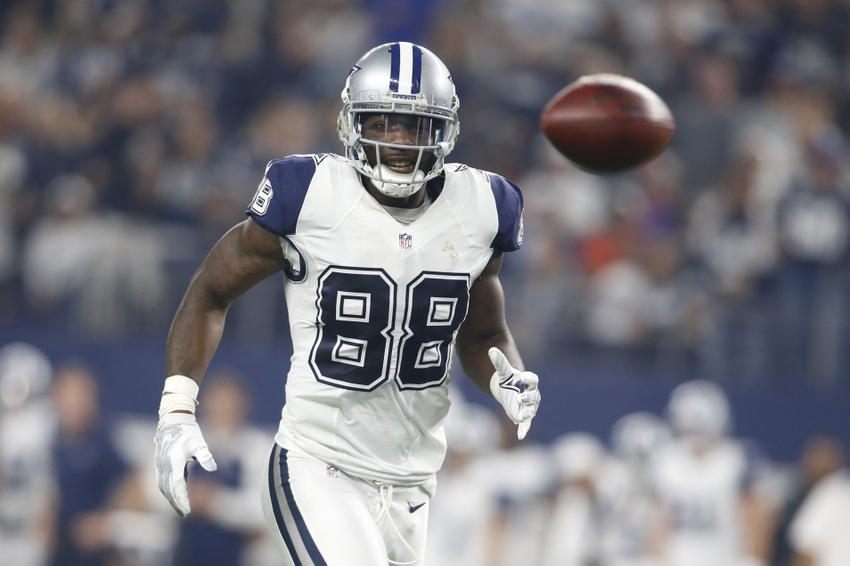 Even though the Dallas Cowboys are not playing, Thursday night marks the official opening of the NFL season. This also means fantasy football kicks off. Are you ready?
NFL Opening Day is my unofficial national holiday. Although it does not have the same reverence that Major League Baseball does, the NFL version has captured the attention of more fans over the years.
Even though the Dallas Cowboys are not playing on Thursday Night, it is great for TV ratings and exposure.
My favorite thing about the NFL season is fantasy football. I am a giant nerd. I have been playing fantasy sports for almost 20 years and things have changed, but the idea hasn't.
Simply put; score more points than the other guy.
Even with all the noise that has come with the Cowboys' offseason and preseason, there are five Dallas players you should consider for your team.
Yes, there is still time to draft your fantasy football team. Don't forget about daily and weekly games too. Here are five players to consider.
Even after 14 years with the Cowboys, Witten is still considered to be a top five NFL tight end. Without question, he is an all time great, and a Hall of Famer when he hangs it up.  On the field, he is the most consistent of all Dallas players. He has started every game since 2004, except two. He has also had no less than 700 yards and 64 receptions in the same time frame.
Witten is going to catch over 70% of the balls thrown to him. He will remain solid in the short game and I expect him to continue to be a security blanket our quarterbacks, no matter who calls the play.
Most leagues have Bailey as the #3 kicker in the league, behind the Patriots' Gostkowski and the Seahawks' Hauschka. He has never missed an extra point attempt. Bailey is also an amazing 90.6% accuracy on field goal tries. He has made 21 of 29 kicks beyond 50 yards in his career.
So why is he #3? Opportunities.  Dallas must be more proficient in their midfield offense for him to be able to be effective.  He will need to have more than just 25 extra point attempts this year. He led the league in 2014 with 56 extra point kicks. That would be a great goal.
Everyone forgets about drafting kickers until the 12th or so. It's cool, Bailey is likely to still be there. However, these players will not be…
Even though Morris played for the Washington Redskins, he has never missed a game in his four-year career. Last year, he ran the ball 202 times for 751 yards, but only one touchdown. The Redskins' line last year was beyond porous and don't forget all the turmoil surrounding the offense.
Despite this, he still averages 4.4 yards a carry for his career. Now that he has a bigger, more dominating line, I expect the average go up, as well as the number of touchdowns. I do not expect more than 200 carries this year, as he will be sharing the ball with another running back (to be discussed later). Hopefully, he can add about eight touchdowns to his numbers as well.
Dez is poised to have a giant year this year. He is, in most leagues, a top five wide out, and deservedly so. Despite missing seven games last year, he only missed three starts in the previous four years. In those years, he averaged about 1,300 yards receiving and 13 touchdowns. He stretches the field, but does drop the ball. He only averages catching 60% of the balls targeted to him, but he is one the biggest home run threats in the NFL.
Bryant will have first-year quarterback Prescott throwing to him, so expect timing issues which will be solved with repetition. Even so, I do not expect much of a drop off from his connection with quarterback Tony Romo. A healthy Bryant should produce another 1300 yard, 15 touchdown season as the number one target on the field.
The best player Dallas has to offer in fantasy football this year is not a quarterback! Nor is he a veteran.
1. Ezekiel Elliott, Running Back
There has not been this much hype around a running back since the Vikings' Adrian Peterson. Historically, Dallas has only drafted two running backs this high; Hall of Famers Tony Dorsett and Emmitt Smith. From what we saw in the Seahawks' game, the hype is justified. Though we do not have any NFL stats, his Ohio State numbers tell a great story for fantasy owners.
In his 2014-15 seasons, Elliott averaged over 1,800 yards rushing and 20 touchdowns a year. He averaged 6.7 yards per carry and and caught 55 balls during the same time frame. He is the most complete back to be drafted in the past ten years. With the league's best line, expect 1,200 yards and twelve touchdowns to go along with an NFL Offensive Rookie of the Year Trophy.
Notice, I left out out quarterbacks. In the leagues in which I play, no one took either Prescott or Romo. I expect that to be true in many other leagues as well. If Dak does well in week one, he will be taken before Monday morning, so play smart.
As for the Dallas defense…just don't. Even if you are in a sixteen team league, you are better off with only one defense (D/ST) and taking no points on the bye week. Wait to see what happens after the suspensions are completed, but, again, zero points are better than negative.
Enjoy your season.
This article originally appeared on