Fantasy Football Week 3: Waiver Wire Pickups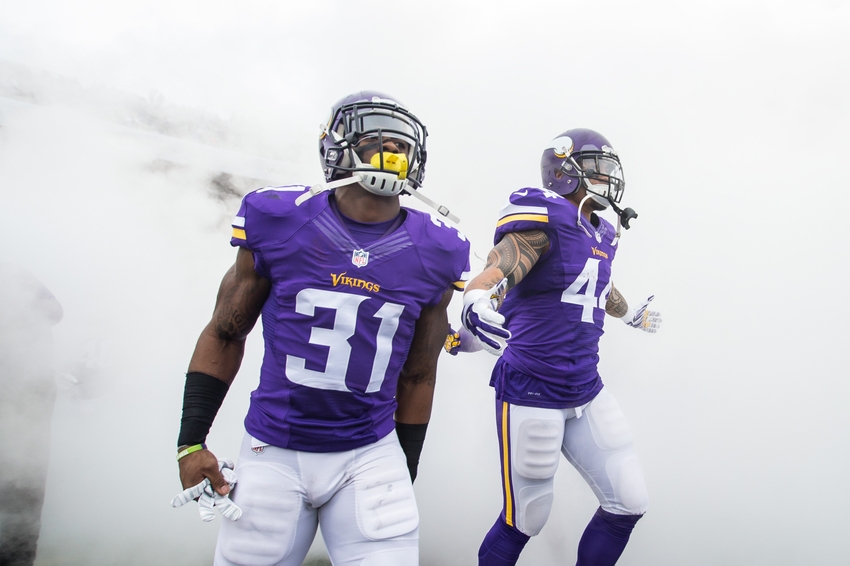 The waiver wire is what will end up making or breaking your fantasy football season. Here are a few players that could help you off the wire in Week 3.
In Week 2, there was a bizarre amount of injuries to significant players around the NFL. Some of these injuries appear to be serious (Danny Woodhead and Adrian Peterson) while others could only sideline a player for a week or two (Jonathan Stewart and Arian Foster).  Just like in the NFL, every week counts in fantasy football. If any players are capable of helping you win just one week they will be worth the add.
For these purposes, we will being using Yahoo! Fantasy Football as a guideline. Any player that is 50 percent owned or less is eligible.
5. Tyrell Williams — WR, San Diego Chargers (49% Owned)
Last week Williams was a name to know because he was supposed to help the Chargers offense after they lost Keenan Allen for the season. After Sunday he should be leaned on even more now that the Chargers lost receiving running back Danny Woodhead for the season with a torn ACL.
Williams finished with three receptions, 61 yards and a touchdown in the Chargers blowout victory over the Jacksonville Jaguars. He only had six targets on the day, but keep in mind the Chargers were winning by 35 points in the fourth quarter. Not only that, but his six targets tied for most on the team.
In games where the score is closer or even when the Chargers are trailing, he should see his targets and opportunities go up.
4. Jay Ajayi (27% Owned) and Kenyan Drake (1% Owned) — RBs, Miami Dolphins
Here's something that shouldn't surprise you: Arian Foster suffered an injury. Not only did he suffer an injury, but it appears to be a groin injury. As we have seen before, injuries of this variety have the ability to linger especially with running backs.
Neither of Foster's replacements (Jay Ajayi and Kenyan Drake) did anything impressive on Sunday against the New England Patriots. However, that is because the Dolphins were in catch-up mode and were forced to throw the ball for most of the game.
Ajayi should get an opportunity to be the Dolphins early-down back, but he'll be on a short leash for two reasons. First, he's been ineffective with every opportunity he's had since the preseason. And then he managed to fumble on Sunday.
Drake was able to score a rushing touchdown from seven yards out in the fourth quarter. The rookie also showed to be a capable pass catcher out of the backfield during his time at Alabama.
As it stands right now Foster is "day-to-day". Yet, with his injury history I'd be surprised if he played on Sunday. If any of these running backs are able to standout, it might be a good idea to stash them when Foster comes back. That is due to the fact Foster is more than likely to get injured again.
This recommended pickup should read awfully similar to the one before. That's because just like with Arian Foster, it shouldn't be a surprise Jonathan Stewart suffered an injury.
Fozzy Whittaker served as the team's "bell cow" in Week 2 after Stewart went down. He finished with 19 touches and 131 yards. However, that was because Artis-Payne was inactive for the game. If he was active, he would have stolen some touches.
I'd love to tell you how the Panthers backfield is going to shake out with the absence of Stewart. The truth is I'm not sure, though. What you can expect is some sort of committee in the Panthers backfield between Whittaker, Artis-Payne, and Mike Tolbert.
If I'm guessing based on history, I'm willing to bet Cameron Artis-Payne leads the Panthers backfield in touches on Sunday.
With that said, I'm not feeling to great about this situation. Stewart is only expected to miss 1-2 weeks. The Panthers backfield is going to be a running back by committee without him. The Panthers are taking on the Minnesota Vikings who haven't given up a rushing touchdown yet.
I'm not saying you shouldn't take a chance on one of these two players, but definitely proceed with caution.
2. Quincy Enunwa — WR, New York Jets (10% Owned)
If you think the Jets offense can't produce three reliable fantasy football wide receivers, think again. We all know about Brandon Marshall and Eric Decker in the Jets offense, but Enunwa is starting to turn some heads after two weeks.
In those two weeks Enunwa has only two fewer targets than Marshall and one fewer than Decker. However, he leads the team in receptions (13) and his second in receiving yards (146).
Just as we saw last season, Jets offensive coordinator Chan Gailey does not feature the tight end in their passing game. After two games, there isn't a tight end on the Jets roster who has recorded a reception.  That's the main reason why the Jets are capable of having three contributing receivers.
Right now, Marshall is dealing with a knee injury and Decker his dealing with a shoulder injury. As of right now, both are more than likely going to play on Sunday. Yet, this is just one more reason to add Enunwa. Not only does he have standalone value but if either of those two wide receivers were to miss extended time with an injury, Enunwa would be a solid WR2.
1. Jerick McKinnon (23% Owned) and Matt Asiata (1% Owned) — RBs, Minnesota Vikings
When Adrian Peterson originally went down during Sunday Night Football it appeared if his season was in jeopardy. Since then, it's been reported he is dealing with a torn meniscus.
Although Adam Schefter reported Peterson could play this week with the injury, I'm considering it unlikely. It might be for the best interest for the Vikings to hold Peterson out until he's completely healthy. In two games Peterson has combined for 50 rushing yards and zero touchdowns. It's not like Peterson was carrying the Vikings offense as he has in the past.
Just like the situation with the Dolphins and Panthers, you can assume the Vikings backfield will now operate as a committee. The only difference is there's a little more clarity in this situation.
First off, McKinon and Asiata should be the only two running backs receiving touches. In the other situations, a third running back might get some touches here and there. McKinnon should serve as the team's starting running back and see most of the touches. Asiata should have a role on third-downs and at the goal line.
Both of these players are a must-add heading into Week 3.
Other Receiving Votes
Here are a few more names you want to consider when you go through your fantasy football waiver wire.
Dallas Cowboys WR Cole Beasley (10%) – Dak Prescott loves to check down and that is working in Beasley's favor. After two games, he is averaging nine targets a game and his 18 total targets are tied for most on the team. He deserves a roster spot in PPR leagues.
Indianapolis Colts WR Phillip Dorsett (42% Owned) – Believe it or not, Dorsett leads the Colts in receiving yards and his second on the team in targets. If Donte Moncrief were to miss some time with his shoulder injury, Dorsett would be a WR2/3 in the Colts pass-heavy offense.
New York Giants WR Victor Cruz (37% Owned) – As somebody who had their doubts about Cruz's ability to play again in the NFL, I couldn't be happier to put him on this list. The Giants offense throws a ton and the high volume of passes makes Cruz relevant. He probably shouldn't be in starting lineups, but he's earned a bench spot. If something were to happen to either Odell Beckham Jr. or Sterling Shepard (knock on wood), Cruz would have huge upside.
Minnesota Vikings TE Kyle Rudolph (30% Owned) – The injury to Teddy Bridgewater may have been the best thing to happen to Rudolph from a fantasy perspective. New starting quarterback Sam Bradford likes to target the tight end and, in his first game as the starter, these two hooked up for a touchdown.
Pittsburgh Steelers TE Jesse James (25% Owned) – The Steelers love to throw and James is an every-down player. After two games he's third on the team in both targets and receptions.
Baltimore Ravens TE Dennis Pitta (10% Owned) – Welcome back to fantasy relevance, Mr. Pitta. Last week, Pitta had nine receptions for 102 yards. Ability was never the concern with Pitta, but instead, it was health. If he can stay healthy, he could have a solid role in the Ravens high volume passing game.
This article originally appeared on