Fantasy Football Week 12: Stefon Diggs Inactive vs Lions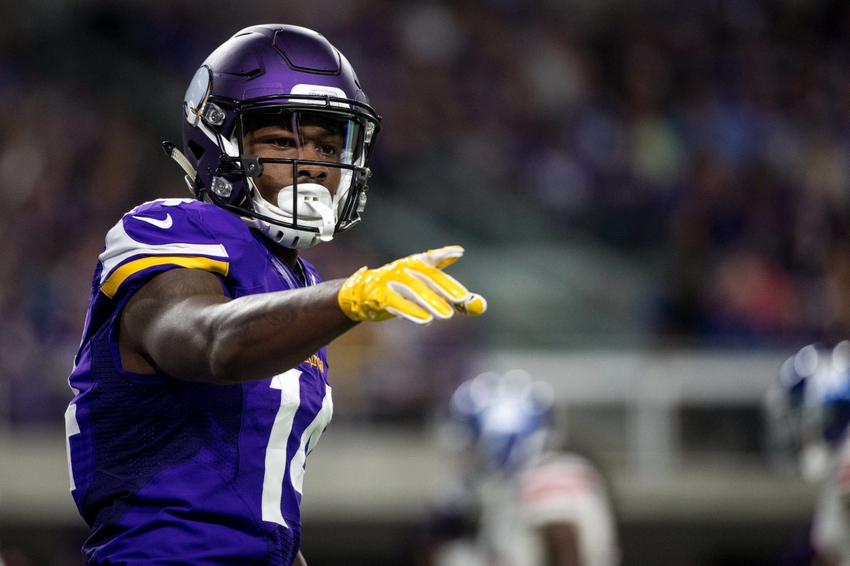 Fantasy football owners need to take Stefon Diggs out of their lineups as the Minnesota Vikings wide receiver is inactive on Thanksgiving Day.
The struggles of the Minnesota Vikings offense have been widely noted throughout the season, especially during their four-game losing streak. However, one of the few bright spots in their attack has been wide receiver Stefon Diggs.
In his second year out of Maryland, the wideout has been a target monster and has racked up receptions in the process, too. Fantasy football owners have been enjoying this, certainly. However, he's been dealing with injuries all through Week 12. On a short week with a Thanksgiving Day matchup with the Detroit Lions waiting, Diggs' status has been up in the air.
After reports on Wednesday that he was unlikely to play on Thursday, the Vikings confirmed that Diggs is out as he was listed among the inactives:
In his absence, rookie wideout and the Vikings' first-round draft choice, Laquon Treadwell, will make his first start. With the impotence of the Minnesota attack this season, many have questioned why Treadwell has seen the field so little in 2016.
He'll have the chance to prove himself in a high-profile matchup on Thursday, though. And it will be in a matchup of high importance as well. Whoever emerges victorious will lead in the NFC North going forward. Thus, Treadwell will really need to step up or the Vikings could falter big time. It's a gamble, but fantasy owners should consider a late add of Treadwell to replace Diggs. Or you could scour the waiver-wire for whoever's remaining. Either way, Diggs is putting up a big zero this week.
More from NFL Spin Zone
This article originally appeared on