Fantasy Football Week 12: Navigating Thanksgiving Injury Gauntlet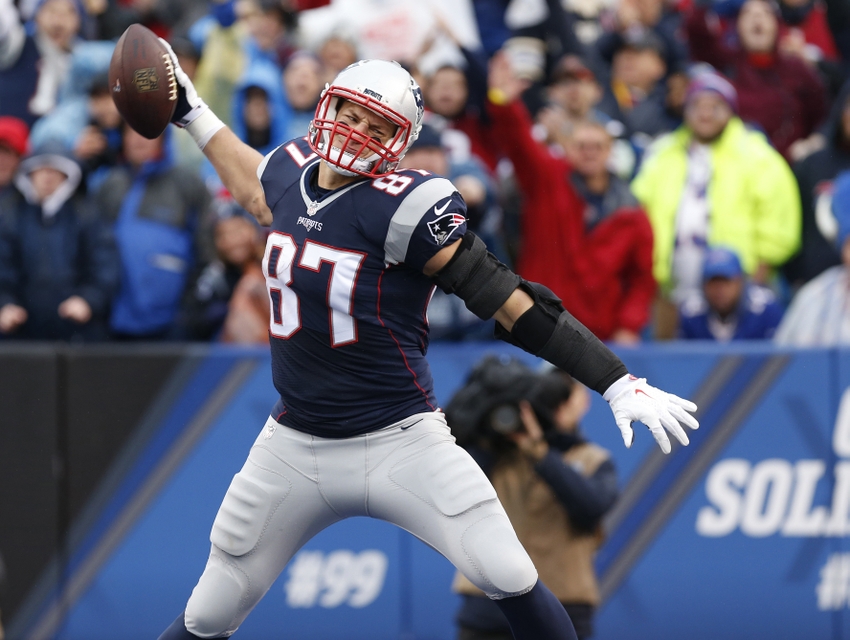 Do you start a weaker player on Thanksgiving or risk it with a guy who's questionable on Sunday? Navigating the Fantasy Football Week 12 injury gauntlet.
Thanksgiving week in the NFL is all about injuries in fantasy football because six of the league's 32 teams play days before the rest. That means fantasy decisions come down to the dreaded question of whether or not to wait on a questionable player or go with someone weaker during Thanksgiving. It is a horrid conundrum to be in, especially with the fantasy playoffs right around the corner.
Obviously everyone's situation is different and all injuries (questionable statuses) are not created equal. But in the grand scheme of things, do you play it safe and roll out a healthy option on Thursday or hold off on your big name for Sunday or Monday?
Two brothers from New York, Dan Salem and Todd Salem discuss Fantasy Football Week 12 in today's NFL Sports Debate.
Todd Salem:
Our major discussion last week had to do with unwieldy timeshares in Seattle and Philadelphia. The injury god is a charitable one, removing the need for a decision as all of C.J. Prosise, Ryan Mathews and Darren Sproles went down with injuries that removed them from the game. Yet, this week we must assess those injuries and more. To wait or play on Thanksgiving? That is the question.
All injuries are not created equal, but there's another obvious caveat: the depth of your league's waiver-wire also comes into play. If usable options are available in free agency, taking the risk on the better player is always the superior option.
Here is just a taste of some of the big names not playing on Thanksgiving who are marked as questionable for Week 12: LeSean McCoy, Mark Ingram, Rawls, Sproles, Mathews, Blake Bortles, Rob Gronkowski, Travis Benjamin.
It's an interesting group because many owners, at this juncture of the season, would not have readily available backups at positions like tight end or quarterback. However, even a deep running back bench is unlikely to contain options better than McCoy or Ingram, for example. It's a tricky balance.
Do you roll out Kyle Rudolph/Eric Ebron or wait on Gronk? Do you roll the dice with a Marvin Jones or Eli Rogers instead of waiting on Benjamin? Bortles hasn't been good this year, but a healthy Bortles is still preferable to Carson Wentz or Sam Bradford. And at running back, the timeshares in Minnesota and, to a lesser extent, Washington, offer options that leave owners cold. But it's better than risking a Rawls start only to find out he's inactive on Sunday afternoon.
These are only random examples that prove the uncertainty of the main point. The bottom line is the Thanksgiving schedule sucks for fantasy football.
Dan Salem:
Lucky for me and my team, I don't have to answer this riddle in fantasy football Week 12. But trusting that questionable injury status is a tightrope made worse by Thanksgiving. Several players, Matt Forte being one of them, have been listed as questionable nearly every week this season. I don't know why. In Forte's case, he hasn't actually missed a game all year. No need to waffle around starting him or not. Yet the newest additions to our list of questionable injuries are likely not going to play. Its not worth the risk.
I would start an average player in a Thanksgiving game over every person you mentioned. The running backs who exited the Philly vs Seattle game with injuries are too big a risk this late in the fantasy season. Even if they do play, neither team will push them hard. They can't risk further injuring a star during their own playoff run. In Gronk's case, every media report says he isn't going to play, despite the fact he practiced Wednesday and is currently questionable. Considering New England has Martellus Bennett at tight end as well, don't count on Gronkowski.
I don't love the Thanksgiving day options, especially as replacements on your fantasy roster. But getting five points is always preferable to zero. Nearly all of my fantasy weeks, win or lose, have been decided by fewer than five points this season. Players are that close and this season has been unpredictable. Don't risk getting nothing when points are available on Turkey Day. Plus, you'll have something to root for when everyone else is sitting and praying their opponents don't rack up points on them.
This article originally appeared on