Fantasy Football Week 11: Start, Sit, and Sleepers
The fantasy football season has its ups and downs, and we're here to help you find an upswing as you enter the home-stretch.
Four more teams are on a bye in Week 11 and fantasy football studs Matt Ryan and Julio Jones are inactive.
Denver, the New York Jets and the Chargers are also off this week, so owners who rely on starters from those rosters will need to find help elsewhere to get a crucial Week 11.
With just five weeks separating fantasy owners and championship week, it's time to hit the gas pedal and dominate their leagues.
For daily players, the game continues as we try to balance salary values and points leading to real prizes and very real bragging rights.
The game is the same, but the top scores are yet to be determined. Let's take a look at all the guys you should be looking at to find victory and avoid defeat!
QUARTERBACKS
START – Tom Brady, New England Patriots
New England Patriots @ San Francisco 49ers – Sunday, November 20th @ 4:25 PM EST
The New England Patriots are trying to maintain their top billing the AFC, and Tom Brady is looking to maintain his league best 23.3 fantasy football points per week.
Since returning in Week 5, Brady has thrown for less than 300-yards just once and has tossed 12 touchdowns with just one interception.
In Week 11 he faces the San Francisco 49ers who currently possess one of the NFL's worst secondaries giving up 19 touchdowns in just nine regular season games.
In the previous two match-ups Drew Brees and Carson Palmer combined for over 700-yards and four touchdown passes.
In fact, six quarterbacks this season have thrown for at least two touchdowns against the 49ers defense, and I wouldn't expect Brady to throw for any fewer than two as well.
START – Andy Dalton, Cincinnati Bengals
Cincinnati Bengals vs Buffalo Bills – Sunday, November 20th @ 1:00 PM EST
Andy Dalton may not be considered one of the more reliable fantasy football quarterbacks in the league, but this week he has an opportunity to pull through for those who lean on him.
The Buffalo Bills have had some good defensive performances, but they've also given up more than 600-yards and six touchdown passes in the past two weeks.
Russell Wilson was struggling before he faced this defense, but following a 282-yard, two touchdown performance through the air his owners and fans have to be feeling like the quarterback is trending upward.
More from The Pewter Plank
Dalton's owners could experience the same uplifting feeling this week as he looks to produce his fourth 300+ yard performance of the year and extend his touchdown streak to seven games.
SIT – Jay Cutler, Chicago Bears
Chicago Bears @ New York Giants – Sunday, November 20th @ 1:00 PM EST
The New York Giants defense has given up at least 200-yards passing to every quarterback they've faced in 2016.
They've also given up at least one touchdown pass in seven of nine games, so it's easy to see how some people may look to gamble on the ever-so-inconsistent Jay Cutler.
After missing five games this year Cutler came back in Week 8 and laid 252-yards with a touchdown pass against the previously successful Minnesota Vikings defense.
While his performance may have been caused more to time of possession than anything, he came back looking efficient as ever and sparked a bit of interest in his future stock.
Then came his Week 10 match-up against the Tampa Bay Buccaneers and a four-turnover performance against a Bucs team who secured their first home win of the year.
While both games look to be anomalies rather than what you can expect from the 11th-year quarterback, he'll perform closer to his latter game than he did in the first.
New York has given up touchdowns to six passers this year, but this game should mark their third shut-out and looks to be a perfect chance to extend their team interceptions streak to four games.
Houston Texans @ Oakland Raiders – Sunday, November 21th @ 8:30 PM EST
The Oakland Raiders defense began the season by giving up more than 300-yards to three of the first five quarterbacks they faced and 12 touchdowns combined.
In the past five, only one quarterback has hit the 300-yard mark and only two have hit even 250.
While Philip Rivers may have hit the bullseye four times against this team, only nine total touchdowns have been allowed in the second half of their schedule.
Bottom line, the Oakland defense is getting better, and is starting to really frustrate opposing quarterbacks.
Brock Osweiler threw for only 99-yards just a week ago, and while he's struggled all year long, there's zero expectation for him to break his slump in Week 11.
SLEEPER – Blake Bortles, Jacksonville Jaguars
Jacksonville Jaguars @ Detroit Lions – Sunday, November 20th @ 1:00 PM EST
Blake Bortles hasn't taken the strides most thought he would have this season, and it's led to very disappointing marks for the 3rd-year quarterback and the Jacksonville offense.
However, he's currently ranked as the 12th fantasy football quarterback in the NFL despite having already hit his bye week.
He's done this by totaling 250-yards passing or more in six of his nine games and throwing at least one touchdown in each.
He's also thrown interceptions in all but two, and had a season high three against Baltimore. Bortles hasn't thrown more than two in three weeks though, and while he's definitely started slow, he tends to end games pretty well – even if the Jags lose.
The Jaguars' quarterback had his two best performances this year on the road, and this week he's away against the second worst fantasy football defense against quarterbacks in 2016.
The Detroit Lions have surrendered an average of 21.2 points per week to Bortles' counterparts, and have allowed four 300-yard performances along the way.
Every starting passer has hit at least one touchdown pass, and only four have been intercepted.
He'd be a sneaky play, but just might pan out.
SLEEPER – Russell Wilson, Seattle Seahawks
Seattle Seahawks vs Philadelphia Eagles – Sunday, November 20th @ 4:25 PM EST
Funny thing about championship caliber players. They always find a way to bounce back from adversity.
Russell Wilson is the NFL's 17th-ranked quarterback in fantasy football and he has quietly led his team to a 6-2-1 record.
With all the fan-fare being sent to the Dallas Cowboys, New England Patriots and Kansas City Chiefs for their two-loss records it seems the Seahawks are once again the under-noticed team to beat.
This has much to do with the defense currently residing in the Emerald City, and could very soon be attributed to their leader under center if he keeps up recent performances.
Wilson has three straight games of 250-yards or more passing and has a rushing touchdown during the same stretch.
He's also thrown for five touchdowns in his last two games after starting with just five in his first four injury riddled weeks.
In fact, many would be surprised to find Wilson has thrown for at least 250-yards in all but two match-ups this year with just two interceptions.
The chances for Wilson to score are plentiful, and a match-up against the Eagles who have allowed seven touchdown passes in the last three games is a chance for him to score big.
 RUNNING BACKS
START – David Johnson, Arizona Cardinals
Arizona Cardinals @ Minnesota Vikings – Sunday, November 20th @ 1:00 PM EST
Ok. Someone is reading this thinking I'm cheating by picking David Johnson should be a starter. To that person I say, we all know there's someone out there who hasn't noticed the Vikings' defensive decline and is actually considering someone other than Johnson for this week.
Start this man. Not only has Johnson led the league in fantasy football scoring from the running back position this year, he's done so despite the fact three of the other Top-5 running backs have played in 10-games apiece.
The only other Top-5 back to have played in just nine games? Rookie, Ezekiel Elliott.
So yes, you should always start the guy leading the entire league in fantasy scoring, but you should also start him because the Minnesota defense surrendered 97-yards rushing to Robert Kelley a week ago.
They also allowed Detroit to rush for 96-yards by their running backs, and have given up 100+ rushing yards in each of their last three games.
All of these point to Johnson having another dominating game, so have faith.
Buffalo Bills @ Cincinnati Bengals – Sunday, November 20th @ 1:00 PM EST
The Buffalo Bills have lost just one game this year when LeSean McCoy has more than 15 carries, and the Bengals have allowed success to every running back who has carried the ball at least 15-times.
McCoy is the vehicle which allows the Buffalo offense to operate with success, and in order to keep the Bengals' offense off the field as much as possible they'll need to lean on him this week on the road.
What's concerning to fantasy football owners and DFS players is McCoy's lack of consistent touchdown production.
While Shady currently has six rushing touchdowns on the year, he's only got TD runs in three games this season.
The Cincinnati defense on the other hand, has given up rushing touchdowns in four of their last five games including two to the rookie Elliott against Dallas a short time ago.
Start McCoy this week, and benefit from his team's need to feed him the rock.
Chicago Bears @ New York Giants – Sunday, November 20th @ 1:00 PM EST
Jordan Howard is the second most impressive rookie running back this season, at least as far as fantasy football is concerned.
He's taken over the starting job in Chicago after it was handed to Jeremy Langford following Matt Forte was allowed to leave the Windy City for the Big Apple.
Howard has two-straight 100-yard rushing games after getting exactly that amount against the Buccaneers last week and pounding 153-yards out of the Vikings defense in Week 8.
However, those two straight games marked just the third and fourth century mark games of his young career, and just add more confusion to the stock for a rookie who has had 34-yards on 15 carries and 118 on just 16 at some point this season.
To clarify this conundrum a bit, the New York Giants defense hasn't allowed a 100-yard rusher at all in 2016, and we're ten weeks in.
Not Ezekiel Eliott, not Todd Gurley, not Mark Ingram. None of them.
In fact, Terrance West got 23 carries against this defense and totaled an amazing 87-yards. His fantasy football performance was saved by putting two of those carries in the endzone, but he's the only running back to score twice against the Giants rushing defense.
Howard has a lot of potential, and he'll get good carries early as the Bears take the ball out of Cutler's turnover-prone hands, but eventually they'll have to throw and Howard will phase out of the game.
SIT – Todd Gurley, Los Angeles Rams
Los Angeles Rams vs Miami Dolphins – Sunday, November 20th @ 4:05 PM
Todd Gurley is in the midst of quite the stunning sophomore slump.
Even though I myself predicted he wouldn't have the same impact he had in 2015 this year, I didn't imagine the second-year back would have just 515-yards rushing through nine games.
Going against the Miami Dolphins in Week 11 I wouldn't expect this slump to get busted anytime soon, and his 11-game streak of failing to total 100-yards rushing should continue.
The Dolphins have surrendered more than 100-yards to a runner just twice this season, and both of them had to have 27 or more carries to do it. In addition, the Miami run-stoppers have given up just three rushing touchdowns this year.
Gurley has only carried the ball more than 25-times once this year, and only three times in his entire career.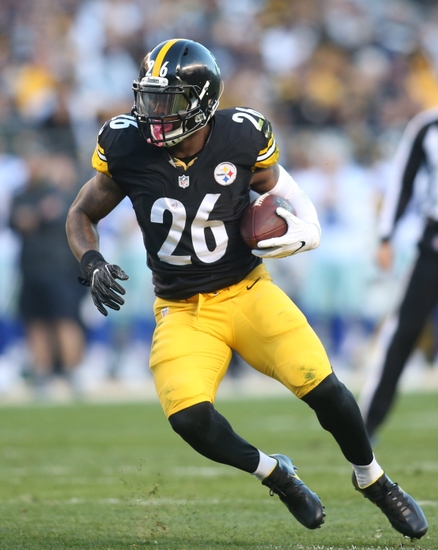 The Rams' debut season in Hollywood continues to struggle forward, and Gurley continues to suffer with his team.
SLEEPER – Le'Veon Bell, Pittsburgh Steelers
Pittsburgh Steelers @ Cleveland Browns – Sunday, November 20th @ 1:00 PM EST
It may seem weird to see Le'Veon Bell labeled as a sleeper, but here we are, and after opening his 2016 season in Week 4 with a 144-yard performance, he hasn't tallied more than 81-yards rushing since.
He has totaled more than 100-yards of offense in all but two games he's played in this season though, but this week his rushing numbers should see a boost.
The Browns defense hasn't been slaughtered by running backs this year necessarily, but they haven't exactly been containing them either.
Five times running backs have run into the endzone in the last three games, and Bell should make at least six in the last four this week.
SLEEPER – Doug Martin, Tampa Bay Buccaneers
Tampa Bay Buccaneers @ Kansas City Chiefs – Sunday, November 20th @ 1:00 PM EST
Doug Martin was back in action for the Buccaneers in Week 10 – sort of.
With 16 carries for 33-yards and a touchdown, Martin made his return following a hamstring injury and surpassed the 15-touches I figured he'd be capped at.
He also added one catch for 13-yards, and came out of his real game with little fantasy impact, but healthy nonetheless.
This week he's had no setbacks in practices, and looks like he's full-go as the Bucs take the road against the Chiefs who currently lead the AFC West with the Oakland Raiders at 7-2 on the year.
Kansas City's defense is banged up, and with Marcus Peters and Eric Berry patrolling the secondary I'd fully expect Tampa to look for Martin to set the tone early and try to bring the secondary closer to the line of scrimmage for some over-the-top opportunities.
The Bucs still have playoff aspirations, and they'll need Martin to carry the load if they hope to unseat one of the AFC's best teams this year.
With key defenders on the mend, Martin and his hard-nosed running style should find some room to operate, and give fantasy football enthusiasts a low-cost option which could produce well above the price tag.
 WIDE RECEIVERS
START – Odell Beckham Jr., New York Giants
New York Giants vs Chicago Bears – Sunday, November 20th @ 1:00 PM EST
What do most of the receivers who have found big success against the Bears defense have in common?
Speed. Pure big play – and big fantasy football scoring – speed.
Odell Beckham Jr. was the trade talk of all the fantasy Facebook groups with one crazy offer coming after another – just as crazy – offer.
Despite his disappointing early season struggles, ODB is the sixth ranked wide receiver in fantasy scoring now, and has scored six touchdowns in his last five games after scoring none in his first four.
The Bears defense has allowed seven touchdowns in the last five games, so Beckham should continue his resurgence in Week 11.
START – T.Y. Hilton, Indianapolis Colts
Indianapolis Colts vs Tennessee Titans – Sunday, November 20th @ 1:00 PM EST
T.Y. Hilton has only been held under six catches twice this year, and in his first match-up against the Tennessee Titans he brought in seven catches for 133-yards and a score.
Including Hilton's Week 7 outburst, the Titans defense has allowed six receivers to eclipse 100-yards receiving and allowed at least one to score in every game but two.
They've allowed five touchdown catches to wideouts in the last four games as well, and historically have not been able to slow down Hilton, no matter who the quarterback has been.
Look for plenty of Hilton this week, and plenty of chances to score fantasy football points for you.
Chicago Bears @ New York Giants – Sunday, November 20th @ 1:00 PM EST
Alshon Jeffery has been held to less than four catches just twice this season, but has only eclipsed 100-yards once.
He's got just one touchdown catch, and the future doesn't look good for Jeffery in Chicago, this year or next.
For this week though, his quarterback is coming off of four turnovers and he's facing a Giants defense which hasn't allowed a 100-yard receiver in four games, and only once this season.
This secondary has also only given up two touchdown catches by receivers in the last four games, while picking off seven passes.
This defense has been hot, and this offense hasn't. Sit Jeffery.
Miami Dolphins @ Los Angeles Rams – Sunday, November 20th @ 4:05 PM EST
Jarvis Landry began the season with at least seven catches in each of his first four games, more than 100-yards receiving in two of them and a score.
In the last four games Jay Ajayi has emerged as a weapon in Miami and Landry hasn't has seven catches in just one game, hasn't hit 100-yards since and doesn''t have a score at all.
Meanwhile Miami is on a four-game win streak with Ajayi having at least 19-carries in each victory.
In addition, Landry hasn't had more than nine targets once in the last five games after getting double-digit targets in each of the first four.
The talented receiver is a victim of a new-found running game, and should sit on your bench until Miami decides to risk letting Tannehill throw it again.
SLEEPER – Stefon Diggs, Minnesota Vikings
Minnesota Vikings vs Arizona Cardinals – Sunday, November 20th @ 1:00 PM EST
Stefon Diggs is the unquestioned #1 receiver in Minnesota and this week takes his three-game streak of eight catches or more into a home match-up against the Arizona Cardinals.
The normally intimidating defensive secondary is a little less intimidating with Tyrann Mathieu flying all over the field, and with his status in question, there's no reason Diggs shouldn't find room to operate this weekend.
Wide receivers haven't exactly gashed the Cardinals defense this year, but there have been plenty who have had consistent success including the 49ers' Jeremy Kerley who has two games of at least 70-yards receiving with a touchdown in each of his chances.
Of all the receivers to have found success against the Arizona secondary, Diggs most resembles Kerley, and being the only real weapon in Minnesota should get good numbers in Week 11.
SLEEPER – Jeremy Kerley, San Francisco 49ers
San Francisco 49ers vs New England Patriots – Sunday, November 20th @ 4:25 PM EST
Jeremy Kerley is the leading receiver in San Francisco and has 21-targets more than any other receiver on the roster currently.
While no 49ers offensive player is going to inspire a ton of confidence, this could be a week Kerley brings some attention as he and quarterback Colin Kaepernick look to get things rolling at home against New England.
Kerley likes to turn short completions into larger gains, and with the Patriots self-depreciating their middle of the field coverage, Kerley should be able to find some space to run in.
With the targets lead being so big it's obvious Kaepernick will look for him.
Carlos Hyde should get plenty of attention from the Pats this weekend, which only helps Kerley's case.
It's a risk, but one worth looking at.
TIGHT ENDS
Tennessee Titans @ Indianapolis Colts – Sunday, November 20th @ 1:00 PM EST
Delanie Walker is second to just Greg Olsen in fantasy football scoring among tight ends, and for good reason.
He's scored five touchdowns this season and has had four or more catches in six games this season.
This week he faces the Indianapolis Colts defense which gave up over 100-yards to Travis Kelce of the Chiefs and has given up four touchdown catches to tight ends this year.
Only twice has this defense held their opponents tight end to fewer than five catches, and Walker should be able to find success this week against a very TE friendly unit.
SIT – Kyle Rudolph, Minnesota Vikings
Minnesota Vikings vs Arizona Cardinals – Sunday, November 20th @ 1:00 PM EST
Kyle Rudolph has had 65 targets this season, but hasn't had more than six in his last two games.
The Arizona Cardinals defense has been the best fantasy football defense against the position in 2016 allowing less than three points per week.
In Week 1 Martellus Bennett had just three catches for 14-yards and couldn't find the endzone to help his fantasy stats.
Cameron Brate and Austin Seferian-Jenkins combined for five catches and just 30-yards in Week 2, and even Jimmy Graham couldn't find the endzone with five catches for 53-
yards.
In fact, no tight ends have scored against Arizona to date, and their most impressive performance against the position came against the Panthers when they held Greg Olsen to just one catch for 11-yards.
SLEEPER – Julius Thomas, Jacksonville Jaguars
Jacksonville Jaguars @ Detroit Lions – Sunday, November 20th @ 1:00 PM EST
In seven of nine games this season the Detroit Lions have surrendered at least one touchdown catch to tight ends, making them one of the most TE friendly fantasy football defenses this year.
Even though Blake Bortles and this offense have struggled mightily this year, Thomas remains the lone receiving option for the Jags meaning he'll get plenty of opportunity as Jacksonville hopes to take advantage of this match-up.
You might do it with sweaty palms, but inserting Thomas into your lineup could be a prime streaming play for those of you looking for a guy to help you break into your playoffs.
DEFENSE/SPECIAL TEAMS
START – New York Giants D/ST
New York Giants vs Chicago Bears – Sunday, November 20th @ 1:00 PM EST
The New York Giants defense is possibly the healthiest unit in all the NFL, and they've been firing on all cylinders lately.
Specifically in the secondary, this unit has seven interceptions in the last four games. There's no coincidence this team is on a four-game winning streak, and looking to advance to five in a row against the Bears.
Enter Jay Cutler. Coming off of four turnovers which made the Buccaneers' defense the top scoring fantasy football defensive unit in the NFL last week, Cutler is doing more of what Cutler does.
In addition to the secondary, this defense has only allowed eight rushing touchdowns this season, making Jordan Howard's day a bit harder than he'd probably like.
This defense only has 14 sacks in 2016, but the Bears' shortcomings make this an attractive match-up for Week 11.
SIT – Kansas City Chiefs D/ST
Tampa Bay Buccaneers @ Kansas City Chiefs – Sunday, November 20th @ 1:00 PM EST
At one point earlier this season this match-up would have looked like a prime scoring opportunity for the Kansas City Chiefs.
Now, in Week 11 though, this game doesn't look like the slam dunk it once was.
Jameis Winston has ten interceptions on the year, but has only thrown two in the last four weeks.
Doug Martin is back, Mike Evans has had no fewer than four catches in any game this year and Cameron Brate is on a three-game scoring streak.
With Adam Humphries providing a good option underneath as well, the Buccaneers finally look to have an offensive attack which can succeed at all three levels against the defense.
The Chiefs defense is best when they can force their opponents to become simplistic, so Dirk Koetter will need to mix up his play calling and keep the unit moving all game long.
If the Bucs offense can find a balance and execute, then they'll turn one of the most expensive DFS units into a bust.
SLEEPER – Tennessee Titans D/ST
Tennessee Titans @ Indianapolis Colts – Sunday, November 20th @ 1:00 PM EST
The Tennessee Titans are fifth in the NFL with 28 sacks, and the Indianapolis Colts have allowed a league high 33.
The combination seems ripe for the Titans to go on a feeding frenzy and could potentially lead to a strip sack or rushed interception from Andrew Luck.
In their first match-up during Week 7 the Titans got to Luck just two times, and scored just three points in a loss.
They're a bit smarter now, and have obviously found their pass rush since then.
As one of the cheaper defensive/special teams units in DFS, this purchase will save you a ton of cap space, and provides the potential to score big if they get home on a week Colts' offensive line.
WEEK 11 RECAP
Let's Recap our selections for this weekends' match-ups…
START:
QB, Tom Brady, New England Patriots
QB, Andy Dalton, Cincinnati Bengals
RB, David Johnson, Arizona Cardinals
RB, LeSean McCoy – Buffalo Bills
WR, Odell Beckham Jr., New York Giants
WR, T.Y. Hilton, Indianapolis Colts
TE, Delanie Walker, Tennessee Titans
D/ST, New York Giants
SIT:
QB, Jay Cutler, Chicago Bears
QB, Brock Osweiler, Houston Texans
RB, Jordan Howard, Chicago Bears
RB, Todd Gurley, Los Angeles Rams
WR, Alshon Jeffery, Chicago Bears
WR, Jarvis Landry, Miami Dolphins
TE, Kyle Rudolph, Minnesota Vikings
D/ST, Kansas City Chiefs
SLEEPERS:
QB, Blake Bortles, Jacksonville Jaguars
QB, Russell Wilson, Seattle Seahawks
RB, Le'Veon Bell, Pittsburgh Steelers
RB, Doug Martin, Tampa Bay Buccaneers
WR, Stefon Diggs, Minnesota Vikings
WR, Jeremy Kerley, San Francisco 49ers
TE, Julius Thomas, Jacksonville Jaguars
D/ST, Tennessee Titans
DAILY LINEUP 
Playing daily fantasy football games are not as simple as plug and play. It's a delicate balance of fiscal responsibility and talent management. Here we provide a couple of options which should prove affordable and full of possibilities.
The Pewter Projection
Your weekly lineup provided by the analysis and projections The Pewter Plank brings you every week.
QB – Blake Bortles @ Detroit Lions
RB – David Johnson @ Minnesota Vikings
RB – Doug Martin @ Kansas City Chiefs
WR – Odell Beckham Jr. vs Chicago Bears
WR – T.Y. Hilton vs Tennessee Titans
WR – Jeremy Kerley vs New England Patriots
TE – Julius Thomas @ Detroit Lions
K – Matt Prater vs Jacksonville Jaguars
D/ST – New York Giants D/ST vs Chicago Bears
So there we have it. Week 11 NFL action already has one game in the books as the New Orleans Saints fell to the Carolina Panthers on Thursday Night.
Send your questions, comments and individual analysis to our official Twitter feed, to any of our contributors or experts. We can't get to them all of course, but we'll get to as many as we can each week.
Which of our starters will hit pay-dirt for your fantasy football team, which of our sits will bust through the doubt and put up top numbers anyway, and which of our sleepers will give a burst to your daily fantasy lineups? Come back next week to see our recap and get your Week 12 insight and advice!
This article originally appeared on