Fantasy Football Week 10: Start or Sit?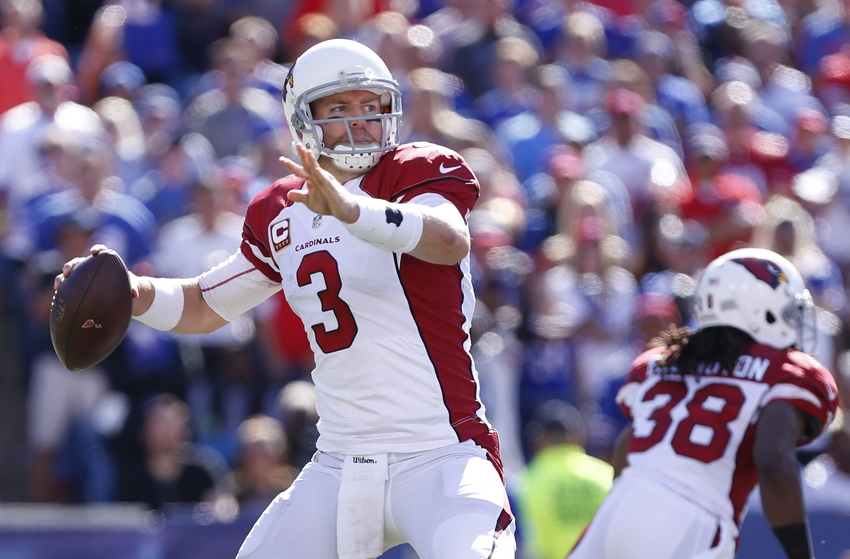 Who should you start and who should you sit at each position in fantasy football Week 10 in the 2016 NFL season?
With six teams on a bye last week, fantasy football owners are welcoming back players like parents welcoming their children back from summer camp. Tom Brady you get a warm hug. Rob Gronkowski you get an arm thrown around you followed by a playful noogie. Michael Floyd you get left on the bus—though I can't be sure you've gotten off of it in some games this season.
Yes, some owners are still missing important players (Amari Cooper, LeSean McCoy, T.Y. Hilton, Theo Riddick) with four teams on a bye week in Week 10. But for the most part, we are all in better shape. Breathe easier as the fantasy playoffs approach.
With so many players back in the fold, there will be some more well-known players that I have in both my "start" and "sit" selections. However, like always I will not be telling you to start the most obvious players. Running backs like David Johnson and Ezekiel Elliott are starting if you own them. You don't need me or anybody else to point that out to you. And if you do, your win total probably resembles a goose egg.
This is Fantasy Football: Start/Sit, Week 10 Edition.
Teams on bye: Okland Raiders, Indianapolis Colts, Buffalo Bills and Detroit Lions
Quarterbacks
Start
Marcus Mariota, Tennessee Titans vs. Green Bay Packers – At this point he's playing too well to bench. He has five-straight games with multiple touchdown passes and, over that span, he's averaging three total touchdowns per game. The Packers aren't the greatest matchup, but they have given up three touchdown passes to an opposing quarterback in two out of their last four games.
Carson Palmer, Arizona Cardinals vs. San Francisco 49ers – Palmer has been underwhelming from a fantasy standpoint much of this season. Yet, the last time he took the field he set a season high in passing yards (363) and he threw three touchdowns. The 49ers have given up multiple touchdown passes in seven-straight games.
Jameis Winston, Tampa Bay Buccaneers vs. Chicago Bears – Since coming out of his bye week, Winston has thrown multiple touchdown passes in three straight games. The Bears are getting healthier on defense but their secondary is still questionable at best.
Sit
Kirk Cousins, Washington Redskins vs. Minnesota Vikings – The Vikings are on a three-game losing streak and are falling apart quickly. With that said, the strength of their team is their defense. Cousins has turned the ball over in five-straight games and has thrown just one touchdown pass in two out his last four games.
Blake Bortles, Jacksonville Jaguars, vs. Houston Texans – Bortles has statistically done well in back-to-back games, but the same can't be said for the eye-test. In the right matchup Blake "Garbage Man" Bortles could make for a nice play but not in this game. Only one quarterback has thrown multiple touchdown passes against the Texans and I don't believe Bortles will make it two.
Running Backs
Start
Jordan Howard, Chicago Bears vs. Tampa Bay Buccaneers – The last time this kid took the field, he ran for 153 yards and a touchdown. John Fox better not try to get Ka'Deem Carey and/or Jeremy Langford more involved coming off the bye. It honestly wouldn't shock me if he does, but I'm still rolling the dice with Howard.
Devontae Booker, Denver Broncos vs. New Orleans Saints – He's been ineffective and Kapri Bibbs should get some extra work. Still, the Saints just gave up 158 rushing yards to Mark Ingram, 87 rushing yards to Tim Hightower in the same game. Not to mention, they each scored a touchdown. Booker should find a way to get at least 70 rushing yards and a touchdown on Sunday.
Giovani Bernard, Cincinnati Bengals vs. New York Giants – I trust Bernard more than teammate Jeremy Hill because he's playing more snaps and averaging more touches. Bernard has had double-digit carries in four out of the last five games and is averaging just over 15 touches during that span. I think that many touches should be enough against a Giants defense that has allowed six rushing touchdowns to opposing running backs over the last five games.
Sit
Jerick McKinnon, Minnesota Vikings vs. Washington Redskins – I like McKinnon and I like his matchup. However, I hate the Vikings decimated offensive line. Not to mention, teammate Matt Asiata should steal around 8-10 touches.
Christine Michael, Seattle Seahawks vs. New England Patriots – He's found the end zone three out of the last four games, but he hasn't looked like a good running back at all. Last week he had just one yard rushing on five attempts. It appears Seattle's coaching staff has seen enough of Michael and his fantasy stats should reflect that.
49ers running backs vs. Arizona Cardinals – At this point, it's unclear if Carlos Hyde is going to suit up. If he doesn't, it'll be DuJuan Harris getting the start. Either way, both of these running backs aren't a good play against the Cardinals defense. Arizona has only allowed one 100-yard rusher all season which makes either of these two in all likelihood a touchdown-or-bust option.
Wide Receivers
Start
Jordan Matthews, Philadelphia Eagles vs. Atlanta Falcons – Matthews has seen double-digit targets in back-to-back games for the first time all season. The Falcons, like most games, should have no problem putting up a lot of points. This will force their offense to throw a lot to keep up. Matthews should see double-digit targets for the third-straight game.
Tyrell Williams, San Diego Chargers vs. Miami Dolphins – With Travis Benjmain well under 100 percent healthy, Williams has become the No. 1 wide receiver in San Diego. The Dolphins have given up a touchdown to a wide receiver in seven out of eight games this season and play noticeably worse on the road.
J.J. Nelson, Arizona Cardinals vs. San Francisco 49ers – Nelson warrants FLEX consideration for Week 10. In his last two games he has averaged 9.5 targets, 5.5 receptions, 81.5 receiving yards and one touchdown. The 49ers have given up multiple touchdown passes to opposing wide receivers in five straight games.
Sit
Willie Snead, New Orleans Saints vs. Denver Broncos – The Broncos defense isn't as dominate as we've seen in the past but cornerback Chris Harris Jr. still is. With Snead expected to spend most of his time in the slot on Sunday, there's a good chance he'll see a lot of Harris. That means he won't see a lot of receptions.
Cameron Meredith, Chicago Bears vs. Tampa Bay Buccaneers – Even in a great matchup against the Buccaneers, Meredith can't be trusted. Quarterback Jay Cutler prefers to target Alshon Jeffery and Zach Miller, making Meredith third in the pecking order at best.
Doug Baldwin, Seattle Seahawks vs. New England Patriots – Baldwin's Week 9 performance was his best since Week 3. However, playing on the road against the Patriots is a lot different than playing at home against the Buffalo Bills.
Tight Ends
Start
Zach Miller, Chicago Bears vs. Tampa Bay Buccaneers – Miller gets a boost with Jay Cutler back for the second-straight game. Also working in Miller's favor is Tampa Bay has given up three touchdown passes to opposing tight ends over the last two weeks.
Zach Ertz, Philadelphia Eagles vs. Atlanta Falcons – Ertz set season highs across the board in Week 9 when he finished with eight targets, eight receptions and 97 receiving yards. With the Falcons expected to score 24+ on the Eagles on Sunday, Ertz should see plenty of work in the passing game.
Sit
Gary Barnidge, Cleveland Browns vs. Baltimore Ravens -With Cody Kessler playing quarterback, Barnidge will never come anywhere near the fantasy tight end he was last year. The matchup on Thursday Night Football is also brutal because the Ravens have yet to allow a receiving touchdown to a tight end this season.
Coby Fleener, New Orleans Saints vs. Denver Broncos – This isn't so much about the matchup, but more about Fleener. He simply isn't an integral part of the Saints offense. But yeah, the matchup is bad too.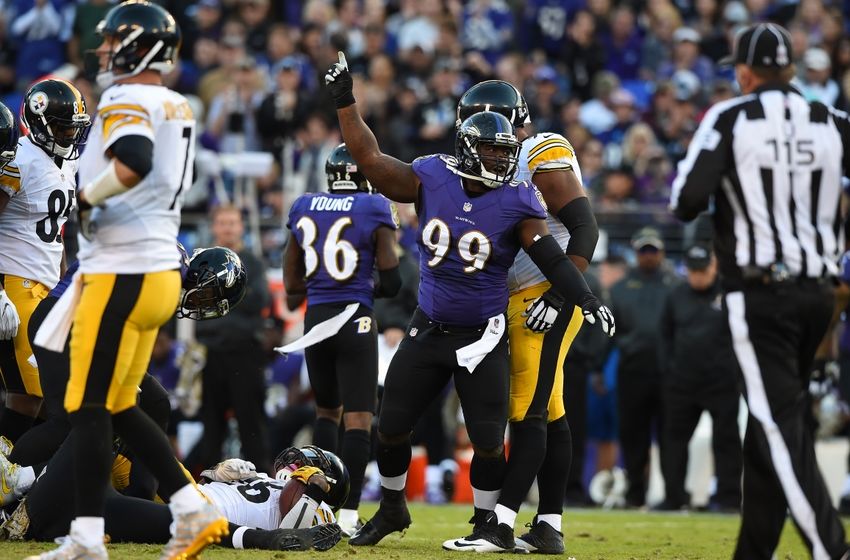 D/ST
Start
Baltimore Ravens vs. Cleveland Browns – The Ravens D/ST has scored a touchdown in back-to-back weeks. Although it's hard to count on a touchdown from your D/ST any week, they might not need one for them to have a productive outing against the Browns.
New York Jets vs. Los Angeles Rams – I don't feel great about this, but streaming D/ST's can be risky at times. What works in the Jets favor is the Rams rank 31st in yards per game and 32nd in points per game. The Jets defense hasn't been good this year but they should be useable in Week 10.
Sit
Seattle Seahawks vs. New England Patriots – The Seahawks have given up 24+ points in three out of the last four games. Playing on the road against Tom Brady and company, it'll be 24+ points in four out of five games come Monday morning.
New England Patriots vs. Seattle Seahawks – If the Seahawks offense didn't have such a strong showing on Monday Night Football, this could be an intriguing D/ST. It's not to say the Seahawks offense is fully back on track. However, the Patriots D/ST hasn't generated enough fantasy points to warrant the risk in starting them this week.
Last Week and Season-Long Record of Start/Sit
This week and every week I'll be keeping track of my recommendations from the week before and total for the entire season. Keep in mind, I'm not going to recommend ridiculously obvious players to sit or start just to pad my stats.
Week 9 QB Starts: Philip Rivers, Dak Prescott and Jameis Winston – All three players put up 19+ fantasy points. Result 3/3
Week 9 QB Sits: Matthew Stafford and Derek Carr – Despite both of these quarterbacks winning their games, they did not have a good fantasy day. Result 2/2
Week 9 RB Starts: Christine Michael, Terrance West and Darren Sproles – I usually go by the rule if you got a touchdown, you did your job. However, I just can't say Michael had a good day. He found the end zone, but he only had one yard rushing. I'm not giving myself the benefit of the doubt on this one. Result 0/3
Week 9 RB Sits: Ryan Mathews, Rashad Jennings and Jaguars RBs – Just like with Christine Michael, Mathews found the end zone—but it wasn't enough. Result 1/3
Week 9 WR Starts: Michael Thomas, Stefon Diggs and Kenny Britt – Thomas and Britt found the end zone while Diggs finished with 92 total yards. Result 3/3
Week 9 WR Sits: Doug Baldwin, Sterling Shepard and Travis Benjamin – If you started Benjamin, you were burned because although he was active, he hardly played. Result 1/3
Week 9 TE Starts: Kyle Rudolph and Cameron Brate – When it comes to tight ends, just finding the end zone is good enough, as was the case with Rudolph. Result 2/2
Week 9 TE Sits: Julius Thomas, Jesse James and Ladarius Green – Thomas and James didn't do anything. Green wasn't activated, so I won't count him in my favor. Result 2/2
Week 9 D/ST Starts: Kansas City Chiefs and Carolina Panthers – Both D/ST finished in the top-eight for Week 9. Result 2/2
Week 9 D/ST Sits: Baltimore Ravens and Los Angeles Rams – The Ravens and the Rams finished as top-four starts last week. Result 0/2
Week 9 Results: 16/25 = 64 percent
Season Results: 127.5/225 = 57 percent
This article originally appeared on