Fantasy Football Week 1: 5 Streaming Options at Tight End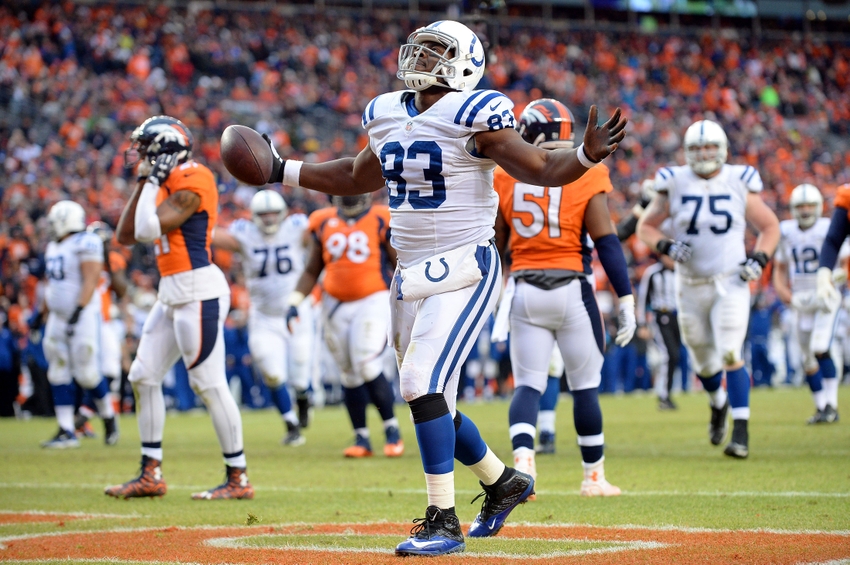 Looking to stream tight ends in fantasy football this season? Here are five quality options at the position for Week 1
Did you wait to draft a tight end in your fantasy football league and aren't sure what to do at the position still? Streaming the tight end position has become a league-winning strategy in recent years. In fact, there are many people who swear by it nowadays
In order to provide fantasy owners with enough options, I will be listing five players, all who are currently less than 50 percent owned on ESPN.com.
Clay, owned in only 30.1 percent of leagues, was second on the Buffalo Bills in targets per game last season. The Bills, who were extremely run-heavy in 2015, have two big reasons to open up the passing game in this season.
Buffalo's once-feared defense took a step back in 2015. In addition, the losses of Mario Williams, Marcel Dareus (missing the first four games due to a suspension) and injuries to their top two draft picks, lead me to believe this defense could be a major sore spot for the team. Facing the Ravens, a team that led the NFL in pass attempts in 2015, the Bills could find themselves in a spot where they are passing early and often in this game.
In addition to their possible defensive woes, Buffalo quarterback Tyrod Taylor, is basically playing on a one-year deal. Despite signing a 5-year, $90M deal with the Bills last month, the Bills have the option to cut Taylor prior to the 2017 league year and owe him nothing going forward.
In order for the Bills to feel confident that Tyrod deserves that kind of contract, they are going to be forced to put the team on his shoulders at times, and the signs point to Sunday being that time.
Charles Clay is a big, fast tight end with soft hands who can make tacklers miss after the catch. While Sammy Watkins is busy making plays down the field, Clay will work underneath against a sub-par group of Ravens linebackers. Look for Clay to have a big day in Baltimore.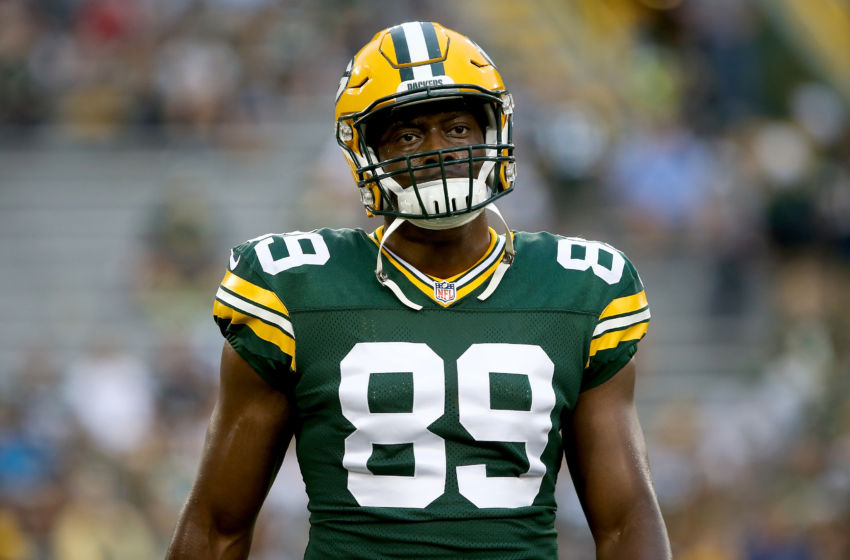 4. Jared Cook (Packers) at Jacksonville
Cook has become a highly coveted player at tight end in recent weeks, but he is still only 45.8 percent owned in ESPN.com leagues.
Recent acquisitions made by the Jaguars have many excited about what this defense will be. But relying on rookies to make dramatic changes in their first live NFL action isn't the best strategy. In a game that features the fourth highest Vegas total of the week at 48 points, there is a definite chance that this becomes a shootout in Green Bay.
Combining an Aaron Rodgers led offense with the Packers excellent wideouts, who will garner most of the Jaguars attention defensively, Cook will have the opportunity to make some plays, especially in the red zone.
Of course, this play comes with some risk, as we've all been burnt by Cook before. However, if you're looking to inject some upside into your lineup, Cook is a great option.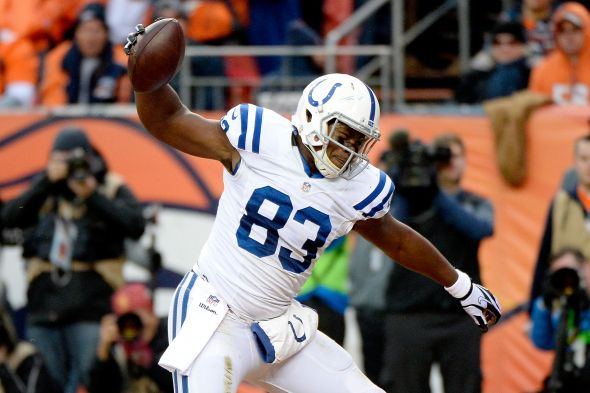 3. Dwayne Allen (Colts) vs. Detroit
Dwyane Allen finally has the chance to prove that he is an excellent all around tight end now that Coby Fleener is out of the picture in Indianapolis. 
In a matchup that features the second highest Vegas total in week one, Allen will be one part of an Indianapolis passing game that could do some real damage this year.
Using Football Outsiders Defense-adjusted Value Over Average (DVOA), which is used to rank a teams efficiency, we can see that Detroit ranked 29th against tight ends in the passing game last season.
If you're worried about the abundance of weapons in Indianapolis taking targets away from Allen, which is a reasonable concern, Indianapolis quarterbacks targeted the tight end position over seven times per game in 2015.
Allen, who has a chance to become the Colts main red zone target, has a lot of upside against what should be a poor Detroit defense on Sunday.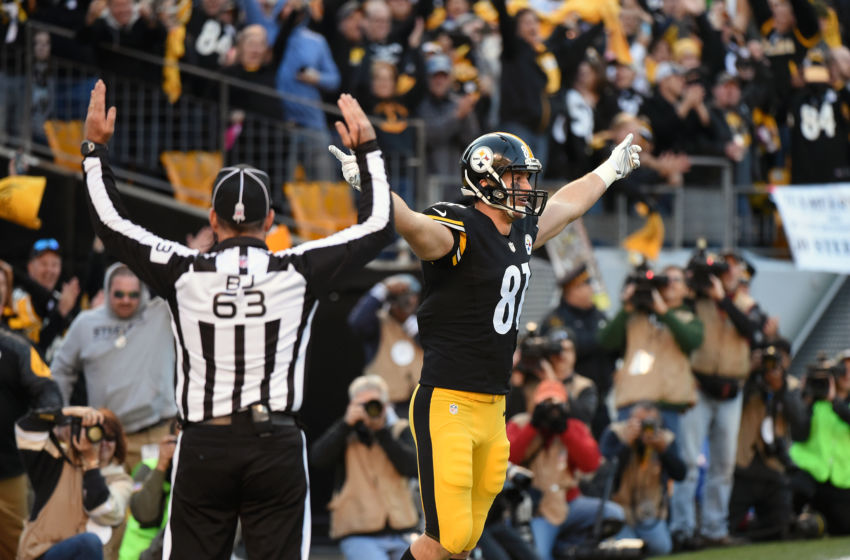 2. Jesse James (Steelers) at Washington
Before training camps opened this summer, many fantasy analysts were brimming with excitement at the prospects of an uber-elite tight end in the Pittsburgh Steelers offense.
That guy, was not Jesse James.
It was Ladarius Green, who is reportedly dealing with symptoms related to recent concussions that we were excited about. But Green's misfortune has turned into James' opportunity.
At 6-7, James is the huge red zone target that Pittsburgh is missing. Antonio Brown can do it all, Eli Rogers can be a mismatch out of the slot, but James can serve as Big Ben's bailout option. We even saw it happen in the Steelers third preseason game. On a broken play, Roethlisberger scrambled to find time, and found James for an easy score.
In another game that is projected to have a lot of points scored, Vegas set the total at 50.5, James will definitely have a chances in the red zone and could definitely get you a touchdown this weekend.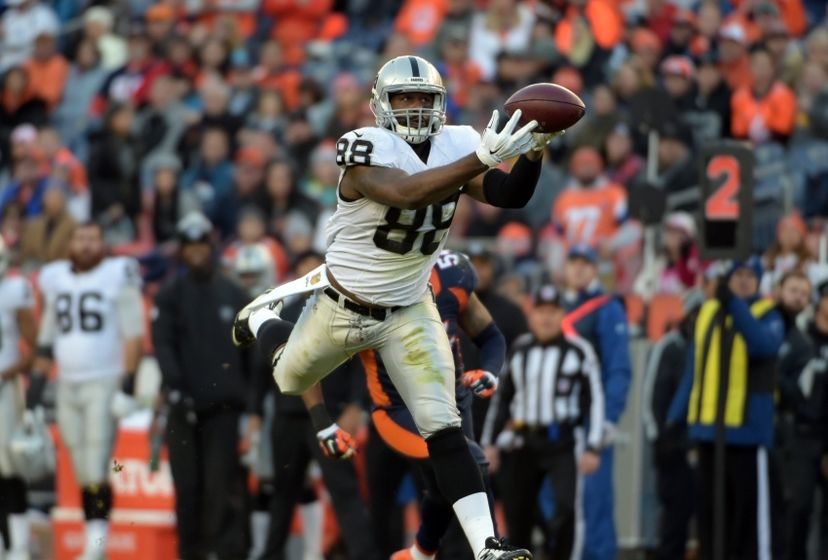 1. Clive Walford (Raiders) at New Orleans
In what proved to be a very successful strategy last season, I'm advocating that you start every skill player you own whenever they play New Orleans. That is exactly why I have Clive Walford listed as my most stream-friendly tight end this week.
At only 21.1 percent owned, chances are that Walford is available on your league's waiver wire.
Last season, the Saints allowed the most fantasy points per game to tight ends (12.19). Until I see this Saints defense become something to fear, I'm challenging them every week.
Vegas predicts this game to be the highest scoring affair of the week, with a total of 51 points, and an Oakland projected total of 26.
I'm certainly not advocating that you pick up Walford with the intention to start him frequently throughout the season, but he is a big, quick tight end, who will be on the field a lot. This game, which could easily become a shootout, presents the perfect opportunity for a guy like Walford to come down with at least one touchdown.
This article originally appeared on