Fantasy Football: Trading Tips and Tricks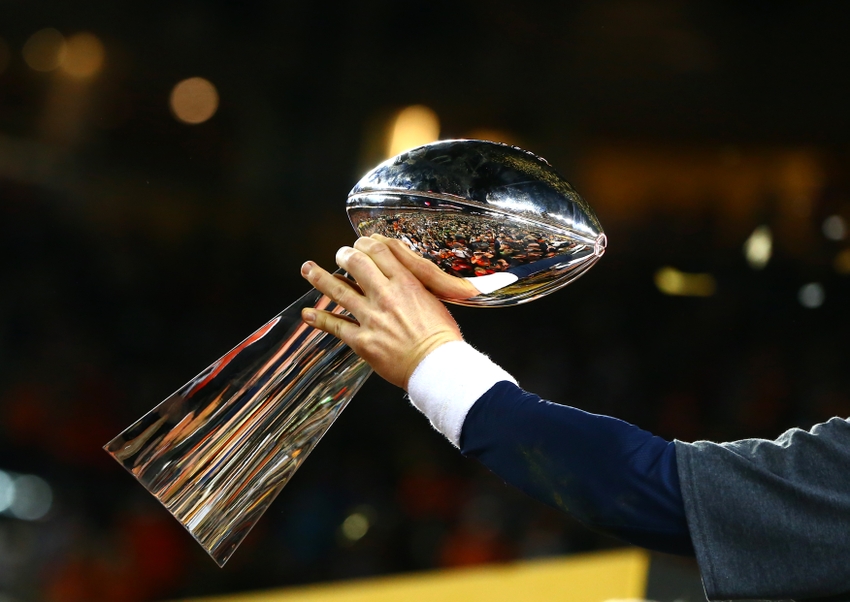 Wheeling and dealing is part of the the fun in fantasy football. It's also necessary at times and it can help propel a team to a championship.
The first thing we need to understand about making a fantasy football trade is it must be fair. No owner should walk away a "loser" and nobody should get hoodwinked. I am of course 100 percent, totally kidding.
In my opinion, if another owner agrees to a trade and the league and/or it's commissioner does not veto it, then it's fair game.
Here are some scenarios, tips and tricks that you should consider and use when making a trade in your fantasy league.
Scenarios
If you have a bad record after five weeks, you could be and should be feeling the pressure. If you are currently 0-5, 1-4, or even 2-3, you could find yourself in a "every week matters" situation. Another loss could sink any hopes you had of making the playoffs. In this situation, here's what you could try to do in a trade.
A: Try to target owners who are coming up on your schedule and use bye weeks to your advantage. Consider trading away a player who will be on a bye week to an owner the same week you play them. Obviously you want a player in return who won't be on a bye that week and who has relatively the same productivity.
When you two play each other, that owner will not have that player you traded away at her/his disposal because he will be on a bye week. At the same time, you traded for a player they would have used to play against you. In a way, that owner will be down two players for your head-to-head matchup.
B: If you have a blue-chip player like Antonio Brown or David Johnson let the entire league know they are on the market and create a bidding war. I hate the idea of trading a player of this caliber away, but if you won zero or one game with them so far, don't fool yourself into thinking they are untradable. It's time to make a move. Chances are you are weak in multiple areas. Try to trade away one of these stellar players for two or three solid players who you can plug into your starting lineup right away.
If you have a good record and are sitting at 4-1 or 5-0, there is no need to make an unnecessary or questionable move. You're in charge and unless you're clearly getting the better end of the deal, don't make it.
A: Target injured players on bad teams. For example, if a 0-5 or 1-4 team has Dez Bryant or Doug Martin wasting away on their bench. Simply tell them, "This week is a must-win for you. I can give you a player that will help you now and later." Acquiring talent like Bryant or Martin could pay big dividends for you down the road. You can also afford to wait for them to get healthy because you are off to such a great start.
B: Wait until right before the trade deadline before making one last big move. Remember, your bench players can't help you in the playoffs. Yes having a good bench helps with injuries and bye weeks, but you want to win a championship. At that point, it's all about who has the best starting lineup and not overall team. Make a two-for-one trade that results in you acquiring the best overall player in the deal.
Tips
And now, some all-encomapssing tips for those of you trying to pull of the fantasy football trade:
Sometimes you have a player who isn't helping you, but is too good to drop. Maybe it's a third quarterback or a fifth wide receiver. That bench spot could be used for a more pressing need. Yet, you don't want a team(s) your neck and neck with to pick them off of waivers. So do yourself a favor and trade the player to the worst team in the league. Chances are the 0-5 team won't be making the playoffs and the player who you traded away won't come back to haunt you.
Remember what I just wrote about the player not coming back to haunt you? It could happen if you play that owner at some point down the road during the regular season. If that idea scares you, trade that player to not-the-worst team, but a very bad team in the league who is unlikely to make the playoffs and who is also not on your remaining schedule. 
Identify your best and deepest position. Then look at all the other owners teams around the league and see which ones are weak at that same position. Use that weakness to your advantage and try to upgrade a different position on your team that could be better.
Try to trade for players that have already had their bye weeks. Even if it's a fair trade and both players are about the same in productivity, you don't have to worry about the player being futile for a week.
If there's a owner in the league who is a homer for a specific NFL team (there's always at least one), try to trade them a player on their favorite team if you own one. Sometimes you can win a trade because a owner simply just loves the actual player and ignores their pedestrian fantasy stats. Yes, it sounds stupid—but there are owners who will do this.
More from NFL Spin Zone
This article originally appeared on