Fantasy Football: Top 5 injuries heading into Week 12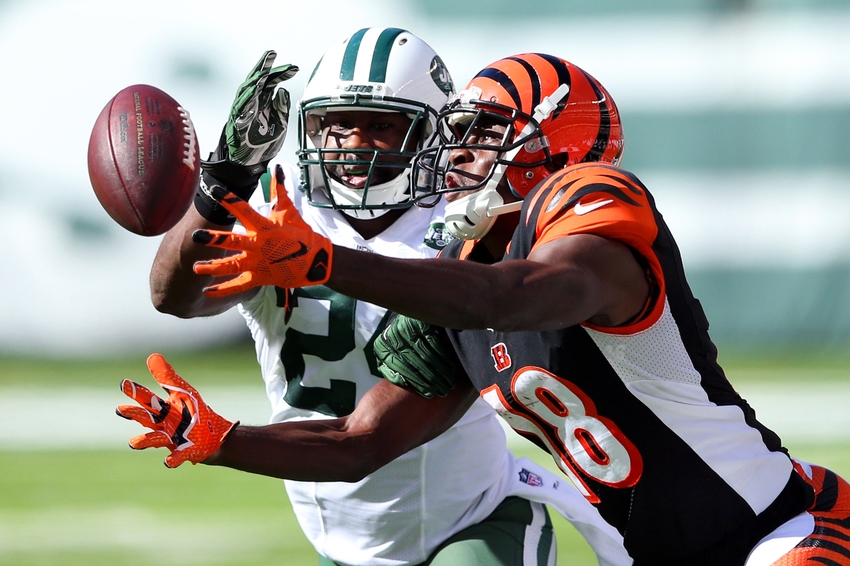 Injuries are part of Fantasy Football, unfortunately. Make sure to adjust your lineups accordingly heading into Week 12 action.
Considering the nature of the sport, fantasy football owners suffer their own sort of internal non-physical injuries—for the most part. Any freak injury to any of your players can and probably will decimate your entire team.
However, the good news is, not to sound like we're cheering for someone's injury to happen, but with one man's opportunity gone, another's presents itself.
With Week 11 in the books, fantasy owners everywhere are absolutely dismantled or pleased with their performances from the past week. As always, Week 12 should promise to be another good one as we get ready to put last week behind us and prepare for the upcoming one.
Without further ado, here's an injury report heading into Week 12 fantasy football with the top five injuries to keep an eye on.
5. Running Back T.J. Yeldon – Jacksonville Jaguars
It's been a disappointing season, to say the least for the second-year tailback out of Alabama. After showcasing such promising talent and potential in 2015, a series of injuries and bad play calling has sort of stunned Yeldon's growth in 2016.
The 23-year old is just averaging 3.6 yards per carry, which is nearly half a yard short of last year's average. The NFL is a game of inches, so we know how crucial those extra yards can be. He only has one rushing touchdown this season compared to two last year.
The anomaly here is that he's played in all of their games this season. There was some expected decrease in workload with the signing of Chris Ivory. However, the team went into training camp with an open mind and vacant spot for the primary back.
Yeldon nor Ivory seem to want the top job very much as both have struggled this season. The Alabama native is doubtful entering Week 12's tilt as he's dealing with a sprained ankle he suffered last week against the Detroit Lions.
Even with a healthy status, we don't like this matchup against the Buffalo Bills, which pose a good overall defense. There are talks that running back Denard Robinson could be in line for an increase in workload.
Robinson has had success in the past, so it wouldn't surprising to see that repeat again.
4.  Running Back Mike Gillislee – Buffalo Bills
Gillislee has been officially ruled out for Sunday's tilt against the Jacksonville Jaguars. Meanwhile, fellow teammate LeSean McCoy is dealing with his own set of injuries but is expected to play. It's going to be interesting to see how this unfolds.
The 26-year old has been serving as the primary backup for Shady this season. Although he's the backup, he's been more valuable than the prototypical bench warmer.
He's played in all Buffalo's games this season. He's been more of a change-of-pace kind of running back. He actually started in Week 8 against New England, where he rushed for 85 yards and scored a touchdown on 12 carries.
McCoy was out for that game, so it was up to Gillislee to come and fill the gap—and that he did. He actually has scored four touchdowns and rushed for over 300 yards this season. Clearly head coach Rex Ryan and company like the using him.
However, with the news that he's going to be out for at least this week, it remains to be seen how serious his hamstring injury. The only running backs left on the depth chart are Jonathan Williams and Reggie Bush. It's hard to see any fantasy relevance for either.
3.  Wide Receiver Michael Crabtree – Oakland Raiders
The veteran wide receiver has been more than a security blanket for his young quarterback Derek Carr. However, he's questionable entering Sunday's matchup against the Carolina Panthers.
Through 10 games this season, the 29-year old is averaging nearly 12 yards per catch. He's surpassed 600 yards and scored six touchdowns. He's on pace to at least reach, and possibly pass, his career-high in touchdowns (9).
He's currently dealing with an ankle injury that caused him to miss practice all week. However, he's expected to play and has a favorable matchup at home. Should we trust Crabtree to put up numbers if he's still banged up by game time?
It's a big if but could be well worth it if you take a gamble. He's still a favorable target in that offense—averaging 8.8 targets per game.
We feel confident in starting Crabtree this week—especially against a pass defense that ranks 22nd in the league.
2.  Quarterback Tom Brady – New England Patriots
What can we say about Brady that hasn't been said already? Hmm…he's a future Pro Football Hall of Famer. He's won four Super Bowls. He has a truckload of accolades. He has a beautiful family. He's throwing shade at the NFL and commissioner Roger Goodell in his latest TV commercial. He Tom Terrific. However, he's still playing in the league, which makes him susceptible to injury when he's out there.
The veteran quarterback is questionable but expected to play, entering Sunday's divisional showdown with their nemesis, the New York Jets. He was forced to miss a couple of practices this past week due to a lingering knee issue sustained in last week's game against the San Francisco 49ers.
Although he missed practice, he's expected to be out there at MetLife Stadium. Owners will want to see every up-to-the-minute status on Brady just in case there's any breaking news. We don't expect any drastic news to break, but it never hurts to be safe.
The 39-year old has just been on a tear since coming back from suspension. He's thrown for 16 touchdowns in only six games. That's an absurd rate of four touchdowns per game. Sick.
Now he gets to face a team which he's been publicly adamant to say he absolutely loves to see suffer, and currently, has one of the worst pass defenses in the league. Yea Tom will be Terrific on Sunday.
1.  Wide Receiver A.J. Green – Cincinnati Bengals
It was a rough Week 11 for the Bengals. They lost one of their star running backs in Giovani Bernard for the season with a torn ACL. They also saw their star wide receiver A.J. Green leave the game super early due to a hamstring injury.
Initially, news broke out that Green's injury was going to shelf him for the rest of the year. However, it was announced that there's a good chance he comes back in a couple weeks (Week 14-15).
That has to be music to fantasy owners worldwide. The 28-year old was off to another Pro Bowl season before this injury. Although he only had scored four touchdowns, he was well on pace to surpass for another difficult 1,000-yard mark for any receiver.
He's averaging nearly 15 yards per catch, which we don't have to stress how crazy that is. He's been a sure thing in fantasy. That's hard to find. Obviously, with this news, we'll have to see how he recovers and what other news comes out.
As mentioned, it was announced that there's a chance that he comes back before the fantasy season is over. The Bengals are in the playoff hunt, but if they were to lose the next couple of games it's possible they may have to take it easy with their star receiver and save it for a later time.
This article originally appeared on