Fantasy Football: Top 10 Sleepers for Week 10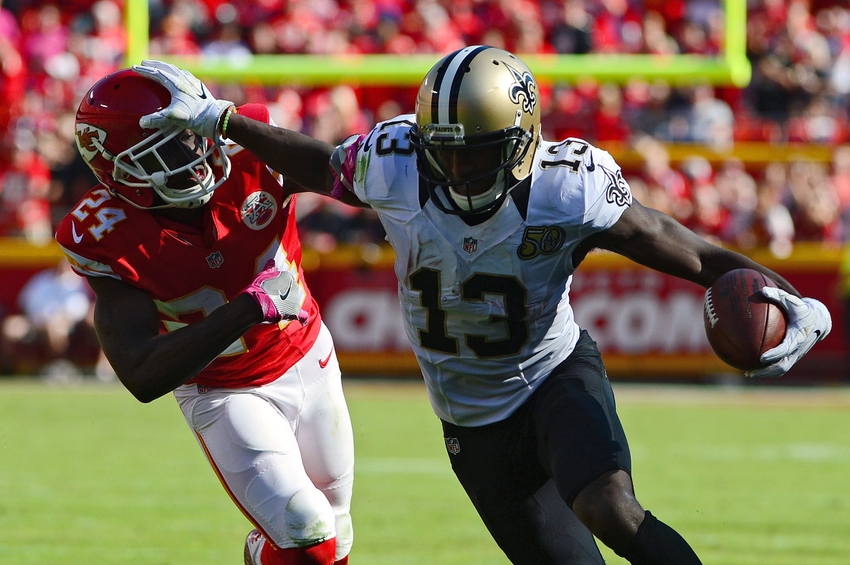 Heading into your Week 10 fantasy football action, keep an eye on these top 10 sleepers entering favorable matchups.
As fantasy football owners prepare for Week 10, there are running back sleepers galore. This is the time of year where teams want to do a better job at establishing the run to help open up everything else offensively.
Sleeper picks are what truly define great fantasy teams from ones that simply can't even get within close proximity of their opponents. It all comes down to favorable matchups in the grand scheme of things as owners must diligently work the waiver wire on a weekly basis.
Fantasy football owners are advised to always consider matchups before team allegiance or popular names. It's safe to say from here on out, key offensive players facing either the San Francisco 49ers, Cleveland Browns, and even the New York Jets should take precedence in lineups.
At this point in November, the majority of fantasy football owners are also approaching trade deadlines in their respective leagues. Make sure to look through the rosters of your fellow owners to determine if any future sleeper picks are worth stashing now for later. With playoffs rapidly approaching, stock up on sleeper picks and deal away popular names for long-term success.
Here are the top 10 sleepers to start this week in Week 10 fantasy football action. Do your best to add them immediately if they're still available in your league or consider trading some of your less productive players in favor for them.
Last week, many fantasy football owners expected running back Devontae Booker to have a huge game. His Denver Broncos were entering at the time, a huge matchup against the Oakland Raiders. Needless to say, Booker ended up being a huge bust last week as the Raiders took care of business straight to taking the lead in the AFC West.
This week, however, is actually a better time to consider starting Booker. The Broncos hit the road to take on the New Orleans Saints at the Mercedes-Benz Superdome. While the Saints are early favorites to leave this game victorious, Booker is entering a highly favorable matchup. It's the perfect bounce back game for Booker to ensure that his fantasy owners have nothing to worry about towards the latter part of the season.
It's no secret that the run defense of the Saints leaves much to the imagination. They can't stop opposing running backs at all as opponents find much success against the Saints with their ground game. Considering the potential Booker has to bounce back royally this week, expect the Broncos to commit to the run this time around against the Saints.
Even though Booker's two-game winning streak ended last week against the Raiders, fantasy football owners should start him as their RB2 option this week. Booker would also make for a good FLEX option considering he should find the end zone at least once or twice in this matchup.
Even though some owners might be concerned with his lingering shoulder injury, it had nothing to do with his lackluster performance last week. He'll get back on track this week against the Saints to continue making a name for himself. Booker has been good to go so far this week in practice and should be able to pickup up where he last left off before last week's AFC West showdown.
As the Arizona Cardinals are coming off a bye week, it's important they start hot right outside the gates in Week 10. Luckily for them, they have a glorious matchup against the San Francisco 49ers at home in the University of Phoenix Stadium.
The Cardinals had high expectations this season considering their amazing year in 2015 that saw them get to within a game of Super Bowl 50. Most of their core players were coming back and unfortunately, they've been a disappointment. They're currently 3-4-1 for the season and, although there is still a lot of football left to be played, the time is ticking for everything to come together as envisioned.
Wide receiver Larry Fitzgerald hasn't scored a touchdown since Week 5 against, ironically enough, against the 49ers. He's long due for a big game this season as he's yet to hit over 100 receiving yards in a matchup. Expect him to go all out as he'll do his very best to have the Cardinals escape their early season woes and build some kind of momentum from here on out.
Fantasy football owners should highly consider putting Fitzgerald in as their WR1 or even FLEX option this week. The 49ers are one of the most abysmal teams in the NFL as their defense won't have any answers for everything Fitzgerald should do come Sunday. The defense of the 49ers is so bad that this could finally be the breakout game everyone has been waiting for Fitzgerald to continue adding more stats to his prolific career.
Of course, everything is dependent on the play of quarterback Carson Palmer. But considering the entire team has had a week off to heal up and prepare, should bode well for a big win in front of the home crowd. Make sure to start Fitzgerald this week as he has the opportunity to have one huge week when it comes to his fantasy value contributions.
8. Joe Flacco, QB — Baltimore Ravens
While there is definitely a lot of sympathy for anyone that plays for and cheers the Cleveland Browns these days, any team facing them is great for fantasy football. Such is the case with the Baltimore Ravens welcoming the Browns to M&T Bank Stadium for another classic AFC North showdown.
The Ravens have a lot to play for as they're tied for first place in the division alongside the Pittsburgh Steelers. It's imperative they win their divisional games since the Ravens can indeed be a dangerous team to face should they make the NFL Playoffs. This week, fantasy football owners should absolutely start quarterback Joe Flacco and, well, any Raven that plays offense considering just how golden this matchup is.
The Browns are easily the worst team in the NFL and don't have much going for them besides looking forward to their first-round 2017 NFL Draft pick. Yes, things are that bad in Cleveland as they can't seem to get anything right on offense, special teams, and forget about defense. Flacco and company should have an absolute field day against this unit, much to the joy of owners everywhere.
Flacco is easily a QB1 this week and should be able to make some serious noise against the Browns, putting them at 0-10 for the year. This is usually the time of year where the Ravens start to play much better all-around football with hopes of making a serious playoff run. At the end of it all, the Browns will once again be on the outside looking in as Flacco will put on an absolute clinic against their defensive secondary.
Last time Flacco faced the Browns, he totaled over 300 passing yards, two touchdowns but did commit two interceptions. Expect to see Flacco once and for all make an example out of the Browns in their final division game of the year against each other.
Once again, this Browns vs Ravens matchup is too good to pass up for fantasy football owners that have running back Terrance West. Of course, Flacco can't do it alone as it's also expected the Ravens will throw everything and the kitchen sink against the Browns this week. The Ravens truly can't do any wrong against them and will more than likely enjoy a blowout win against the Browns.
West was mostly a major disappointment last week against the Pittsburgh Steelers mainly due to how their classic AFC North battles tend to go. They're usually very low-scoring affairs that are heavy on defensive stops. Even though the Ravens won to the final tune of 21-14, fantasy owners might have trust issues this week with West.
The Browns, as previously mentioned, aren't going to pose much of a problem against the offense of the Ravens. West should return to his old ways of being a hard-as-nails running back capable of keeping those chains moving. It's not hard to fathom West scoring a pair of touchdowns against the defense of the Browns considering he did just that a few weeks ago against the New York Giants.
Fantasy football owners would be wise to use West as a FLEX option this week. Even though some might consider rookie running back Kenneth Dixon as a heavy favorite to get more reps, the Ravens will more than likely stick with West. He gives them a better dimension on offense and should be able to wreak havoc against this defense.
Any owners that have started running backs against the Browns know exactly how great it is. They tend to give up a plethora of yards/touchdowns to opposing running backs and those fantasy points rack up nicely. Make no mistake about it, West is an easy decision this week as he is a must-start in leagues everywhere in Week 10.
6. Matt Forte, RB — New York Jets
The New York Jets, very similar to the Browns, are one of the most dysfunctional teams in the NFL. They have no consistency and fail to understand that the only reason they won three games this year is due to their rushing attack. Running back Matt Forte, when given a healthy amount of reps, can carry this team straight to victory on any given Sunday.
The problem is, offensive coordinator Chan Gailey tends to not be the brightest of individuals when it comes to game planning. As the Jets rightfully lost last week to the Miami Dolphins, they decided to pass much more than actually establish the run. Needless to say, they lost a game where they had plenty of opportunities to win. Heading into Week 10, expect things to be a little different this time around as the Jets welcome the Los Angeles Rams to MetLife Stadium.
Knowing that Forte hasn't shown any signs of slowing down just yet, expect to see the Jets stick to what has worked in the past and pound the rock. Something has to give and, in front of legions of Jets fans, they would be wise to put up a game plan worthy of cheering for.
Fantasy football owners should use Forte as an RB2 or FLEX option this week. While there is a strong possibility the Jets should dominate the battle of the trenches for their ground game, Forte can really run away with this one. Since the Jets don't want to depend yet again on struggling quarterback Ryan Fitzpatrick, expect to see Forte get 30+ touches in this matchup.
The Jets know they can leave this game victorious by committing to the run and putting their players in a position to succeed. Expect to see the Jets feed Forte heavily this week as he should have no problems putting the team on his shoulders straight to victory.
During this past offseason, many analysts and fans alike of the New Orleans Saints figured they would focus more on a balanced offensive attack. By the looks of it so far, the Saints never got that memo as they've been lighting up the NFL scene by truly being an aerial powerhouse all season long.
Quarterback Drew Brees continues to play at such an elite level, even the best defenses coming his way haven't been able to keep him down and out. Week 10 brings the Broncos to face the Saints in the Big Easy which should be quite the matchup to watch this week.
Will the stout defense of the Broncos be able to contain the high-octane offense of the Saints? Well, it's easy to say that Brees should continue his superb offensive production and should hook up consistently with wide receiver Michael Thomas. The Broncos are indeed a very good all-around team but their defensive secondary is a bit banged up as of late.
Thomas is coming off a monster game last week that saw the Saints beat the 49ers 41-23. He totaled 73 receiving yards and a pair of touchdowns. Fantasy football owners should expect to see Thomas once again put up big numbers as Brees will continue to do what he does best.
It's a big risk this week considering just how lethal the defense of the Broncos can be but remember, they haven't been as consistent as they'd like to be. If Brees gets red hot and starts connecting plenty of times to Thomas, this could prove to be one of the biggest upsets of the week. Considering the Broncos lost last week 30-20 to the Oakland Raiders, they might not be ready for everything the Saints will hit them with come Sunday.
As the Chicago Bears hit the road in Week 10 to face the Tampa Bay Buccaneers, all eyes will be on the resurgence of wide receiver Alshon Jeffery. It's hard to believe but last week against the Minnesota Vikings he finally scored his first touchdown of the year. Of course, his old trusty starting quarterback Jay Cutler was back under center, which means something special could be brewing in the windy city.
Luckily for the Bears, they face the abysmal defensive secondary of the Buccaneers which has all the makings to be a big game for Jeffery. Considering the Bears are also coming off a much-needed bye week, this could be the game fantasy football owners of Jeffery have been waiting all season for. There's not much to smile about this season for the Bears, but hopefully they can end the year on a decent note as it'll help answer some big questions heading into the offseason.
Owners should highly consider putting Jeffery in as a WR1 or WR2 this week as he should be able to have his way against the defense of the Buccaneers. The secondary, in particular, has given up just as many big plays and touchdowns as the Jets have this season. Elite wide receivers going up against this unit have generally had a field day against it. Owners should completely trust Jeffery to deliver this week in the grand scheme of things.
Now that the offense of the Bears has a balanced attack with a decent ground game, this could allow them to at least end this season on somewhat of a positive note. The Bears have been a disaster all season long hit with inconsistency, injuries, and an overall lack of execution. A big game here by Jeffery and a win on the road can at least salvage something positive of 2016.
As previously mentioned, the Bears are entering a favorable matchup this week against the Buccaneers. Running back Jordan Howard has been making a name for himself with his gritty style of running, despite his Bears playing in a losing season. Considering the Bears will mostly be airing it out in this matchup, Howard should also see action as a dual-threat option.
Howard has had three 100-yard games so far this season and could make it four when all is said and done this week. Coming off a huge win in Week 8 over the Vikings, Howard totaled the best game of his rookie season so far. Prior to their bye, Howard ran for 153 yards, 26 attempts, and a touchdown. He's red-hot this week and is a must-start for fantasy football owners everywhere.
As the perfect FLEX option this week, Howard should enjoy a plethora of reps against the Buccaneers. As they say, when you have a player like him coming off such a productive week, you continue to strike while the iron is hot. The overall run defense of the Buccaneers is also pretty terrible so expect to see the Bears really put in their best efforts to have their second consecutive victory in the books.
Howard continues to make the most out of his opportunities due to injuries to those that were ahead of him on the depth chart. Not only did he step up and rise to the occasion, but now he's become a legitimate all-around player. As a receiving option so far this season, Howard has totaled 177 receiving yards and a touchdown. Expect to see the Bears use him as an X-factor in this matchup, capable of doing some serious damage either on the ground or through the air.
2. Case Keenum, QB — Los Angeles Rams
What happens when you put two 3-5 teams against each other with struggling quarterbacks on both sides? Welcome to the Week 10 matchup between the Los Angeles Rams and New York Jets! Football fans probably won't miss much if they choose not to watch what should be an uninteresting matchup between two teams that can't seem to get anything going right.
In this particular matchup, the Rams clearly have a slight advantage since well, the defensive secondary of the Jets is so bad, they consistently get burned week in, week out. Cornerback Darrelle Revis is getting to the point of his career that his best days are behind him. That's why fantasy football owners should consider taking a big risk this week with quarterback Case Keenum.
Despite their record so far this season, Keenum actually puts up decent fantasy points. Considering he gets close to 300 passing yards per game, this could be exactly what he needs to boost his confidence. Riding a four-game losing streak is unfortunate. But luckily for the Rams, the Jets could be exactly what they need to bounce back from a rather disappointing season.
Fantasy football owners should consider Keenum a QB2 this week solely due to this matchup. The defensive secondary of the Jets is one of their weakest points across the team as owners would be wise to give Keenum and his offense a chance. Expect to see Keenum test the Jets defensive secondary early and often in this matchup as he's pretty much playing to keep his starting job.
While fans of the Rams are clamoring for quarterback Jared Goff, it will undoubtedly spark a fire in Keenum to give everyone a reason to stick with him throughout the rest of the season. This should motivate Keenum to put the Jets out of their misery in Week 10, much to the delight of owners everywhere.
1. Todd Gurley, RB — Los Angeles Rams
Of course, if fantasy football owners are looking for the best matchups this week, one has to look at everything running back Todd Gurley brings to the table. Gurley has been a big disappointment so far this season, both in real life and fantasy football. For a player that this past summer told everyone he would be the best in fantasy, he hasn't lived up to his hype whatsoever.
One can't really blame him since the Rams haven't been able to get anything right, despite having the talent that's good enough to warrant a much better record than 3-5. However, Week 10 brings the Rams quite possibly the best matchup they can think of. The Jets might actually be an even worse team than the Rams and Gurley could finally post his best game of the season against their defense.
It's been three long weeks since the last time Gurley scored a touchdown. It came in Week 5 against the Buffalo Bills which was the start of their losing streak. If the Rams plan to leave East Rutherford, NJ victorious, they have to stick with their ground game and the damage Gurley can wreak against this unit.
While the Jets do have a top run-stopping defense, they're inconsistent and have so many in-house problems, it's easy to see why they're also 3-5. Key defensive players are coming late to meetings, their defense can't stop anything coming their way, and now their overall coaching is being exposed for what it really is. Things won't magically be fixed overnight for the Jets as the Rams are entering a game that should have them end their losing streak and get Gurley back on the right track.
Fantasy football owners should consider Gurley as the ultimate sleeper this week and put him in either as an RB2 or FLEX option. While many believe the Jets should be able to contain him, the Rams need something good to talk about for once and it'll come thanks to Gurley's big contributions on offense. Expect to see him put on a show against the Jets.
This article originally appeared on