Fantasy Football Frustrations: Week 11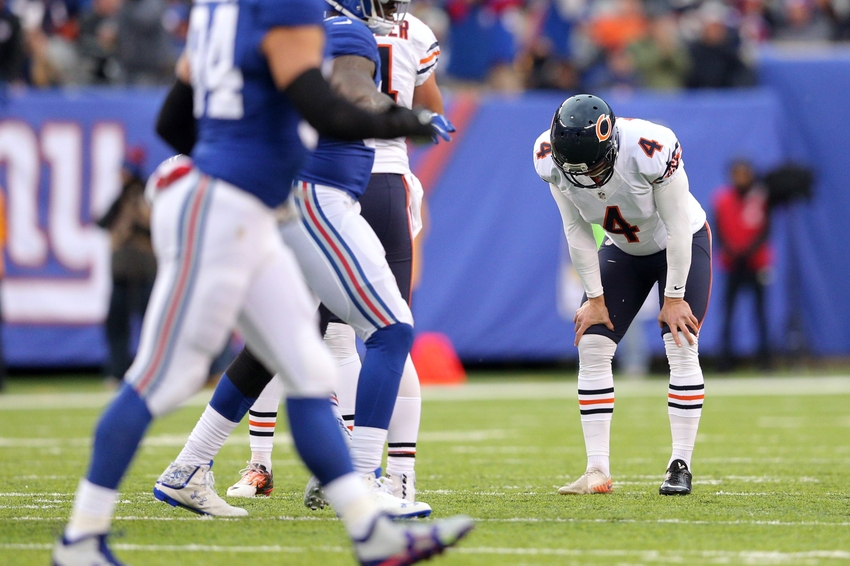 Many fantasy football owners frustrations are boiling over and after what we experienced this week, it's understandable.
This was a bad week for the NFL and fantasy football in a lot of ways. In fact, it was a historically bad week in some ways. Unfortunately, many owners were snake-bitten in a few different areas and now are on the brink of elimination from their playoffs.
If it's any solace, the majority of owners are frustrated after a week like this. That probably doesn't help too much as it doesn't improve your record or outlook. But hey, a little commiseration never hurt anything.
Here are some of the biggest and most frustrating misfortunes of Week 11 for fantasy owners.
Brees' Unlikely TD Targets
Well, the frustrations started early this week as owners were losing their minds on Thursday Night Football. The New Orleans Saints were going up against the Carolina Panthers and their horrendous secondary. What did that mean? Start your Saints wide receivers! The rookie Michael Thomas? Throw him in. Former first-round pick Brandin Cooks? Duh. Willie Snead? Sure, why not?
So of course, what happens?
Drew Brees goes out and throws a 9-yard touchdown to a wide receiver who wasn't one of those three guys. Instead, he threw it to Brandon Coleman, who came into the game averaging just two receptions per game. After that, Brees threw a 8-yard touchdown to free-agent bust Coby Fleener, who ranks fourth on the team in receptions and who hadn't caught a touchdown since Week 5.
At that point, we all should have known it was going to be, "one of those weeks".
Robert Turbin Plays the Vulture
Frank Gore has been playing well this year and exceeded many people's expectations at 33 years old. He totaled 121 yards against the Tennessee Titans on Sunday and, most times, owners would be more than okay for that.
But not this time.
In the first quarter Gore had an opportunity to score a touchdown on first and goal from the Titans 1-yard line but he was held for no gain. Okay, no big deal. Give it to him again on second down and he'll punch it in. Instead, the Colts backup running back, Robert Turbin, lined up as a fullback and he's the one who punched it in for a one-yard touchdown. Turbin only averages two carries a game, but too bad for Gore owners as this one happened to be a touchdown.
Injuries Everywhere
There were so many injuries this week to significant fantasy players, it was mind-boggiling. A.J. Green owners rely on their stud WR1 to get them a lot of points every week. This week, he got you a zero spot because he was injured on the Bengals second offensive play of the game and did not return.
Buffalo Bills running back LeSean McCoy was having a nice day and even scored a touchdown. Yet, he missed the entire second-half of the game with a dislocated thumb. Chicago Bears tight end Zach Miller was also having a nice day and he too managed to score a touchdown. However, he missed the entire second-half of his game with a broken foot.
Let's not forget about Mark Ingram who was injured on Thursday Night Football after a 13-yard run in a third quarter and did not return. Players like Darren Sproles, Ryan Mathews and Robert Woods were also some players who were forced from their games and did not return.
Ware's the End Zone?
With about three minutes left in the Tampa Bay Buccaneers and Kansas City Chiefs game, Spencer Ware owners were licking their chops. It was first down on the Buccaneers 2-yard line and Kansas City had the ball. Ware got the ball on first down and ran for only a one-yard gain. He didn't get in the end zone so that hurts. But hey, it was second down, so he'd get another crack at it.
Just as Ware owners hoped, he got the ball for the second-straight time. However, he was stopped for a two-yard loss. So not only did he not get into the endzone on two-straight attempts but his two-yard loss on the second carry brought down his rushing total to 69. For owners who play in standard leagues, you missed out on a touchdown AND you lost a point because his 71 rushing yards before that play was now 69.
That's what we call a double-whammy.
Kickers…
I don't want to elaborate on this too much because, at this point, everyone knows the situation and honestly, it still hurts to talk about.
In Week 11, a total of 12 extra points were missed by kickers. On top of it, six field goal attempts were also missed. Only four kickers reached double-digit fantasy points in Week 11, which was easily the lowest of the 2016 season. After a week like this, it makes me feel like all fantasy football leagues should convert to DraftKings rules and eliminate kickers all together.
Referees Rob DeAndre Hopkins Owners
If you were following along the the Houston Texans and Oakland Raiders game on your phone, you'd be happy to see DeAndre Hopkins caught a 24-yard reception. It's the first drive of the game so that's a solid start. Yet, if you were actually watching the game you were furious.
After Hopkins caught the ball and turned the corner, he ran up the sideline for what would have been a 60-yard touchdown. Instead, the referees whistled the play the dead and said Hopkins stepped out of bounds. After multiple replays from multiple angles, it was clear Hopkins did not step out of bounds and was robbed of a long touchdown.
It's been a horrible year for Hopkins owners but this call is as frustrating as it gets.
Did I miss something? If so, I'd love to hear it! Tweet me and vent your frustrations about a particular player or play that ruined your chances of winning this week. After all, we are in this together (we aren't, but I'm still just trying to make it hurt a little less).
This article originally appeared on