Fantasy football: 5 waiver wire options at TE for Rob Gronkowski owners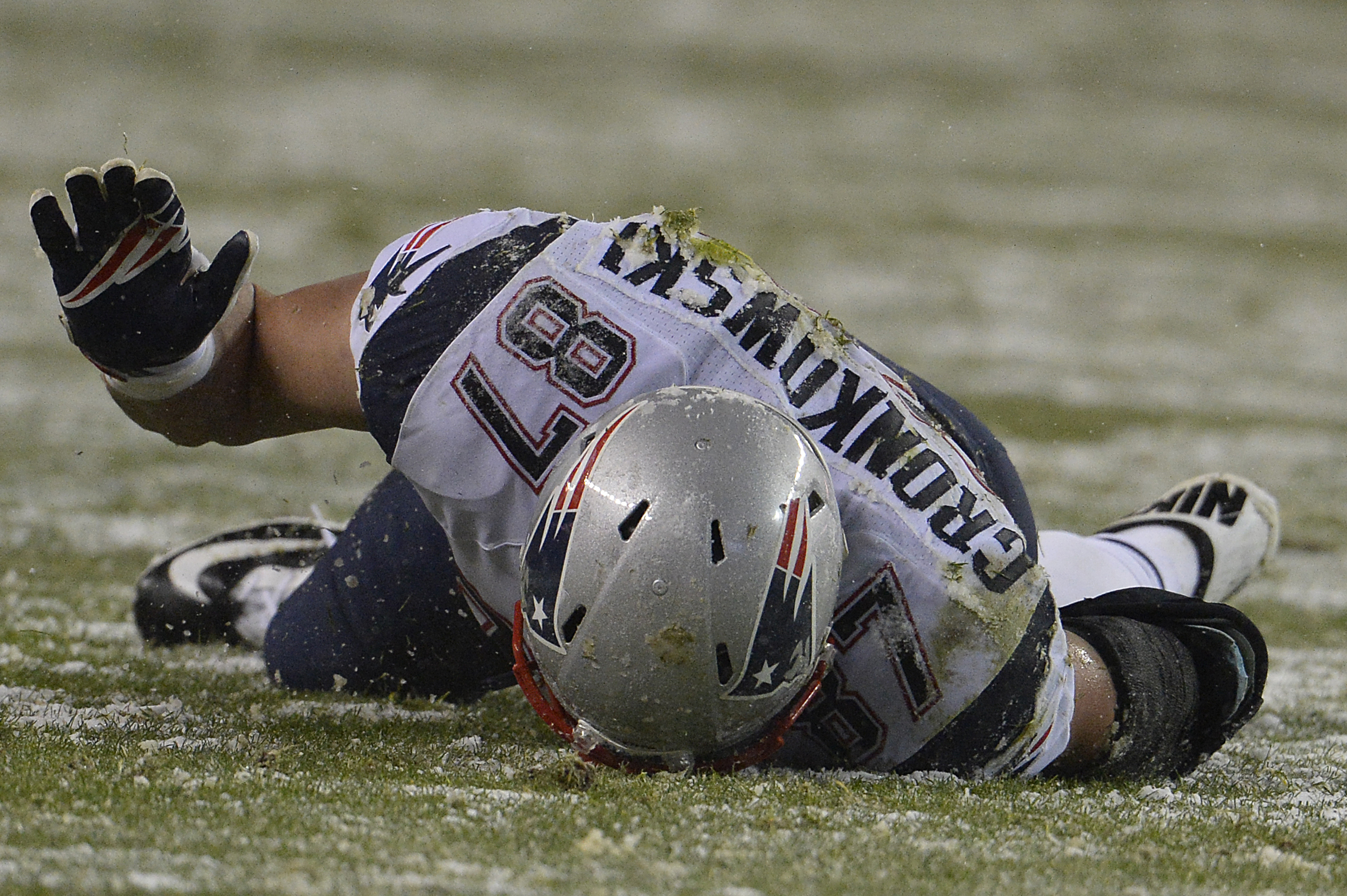 With New England tight end Rob Gronkowski out for Week 1, here are five possible waiver wire replacements for his fantasy owners.
In fantasy football, the tight end position can make or break your week. There is a ton of parity outside of the quarterback position, so winning the tight end battle could get fantasy owners the win each week. For those owners who were lucky enough to draft New England Patriots tight end Rob Gronkowski, those happy feelings have gone away in Week 1.
Gronkowski was ruled out for the Patriots Week 1 match-up against the Arizona Cardinals, so his fantasy owners will now have to look elsewhere for help at the position. Here are five tight ends that could be available on the waiver wire, and can help bridge the gap until he returns.
5. Cameron Brate, Tampa Bay Buccaneers
Cameron Brate is less than one-percent owned in most fantasy leagues, though he is someone who could put together a nice game in Week 1 against the Atlanta Falcons. Despite being listed as a co-starter with Austin Seferian-Jenkins, Brate is the clear favorite target at the position for Jameis Winston. He performed so well in the preaseason that he actually is taking snaps from ASJ, and could prove huge in a pinch for fantasy owners.
Brate caught three touchdowns in limited action for the Buccaneers in 2015, and with an expanded role, should see those numbers shoot up. While he may not be as athletic as Seferian-Jenkins, he possesses an incredible will to succeed, and will be a nice red zone threat for the Bucs. If Tampa Bay finds themselves in the red zone often on Sunday, Brate could pay immediate dividends.
The goal for Rob Gronkowski owners is to just get through Week 1 and try not to get blown out at the tight end position. Brate gives fantasy players a nice, available option at the position, and he does have the trust of his quarterback. Obviously he goes back to the waiver wire once Gronk comes back, but against a weak Atlanta defense, he could rack up some fantasy points.
4. Vance McDonald, San Francisco 49ers
Vance McDonald has the ability to be a very solid tight end in the NFL, and in 2016, he is going to get his chance to show what he can do. McDonald came in to the preseason in a battle with Garrett Celek for the starting job at tight end, but he now stands as the starter. McDonald is the only tight end listed as a starter for the 49ers, and he could be in for a big season.
Quarterback Blaine Gabbert is very inconsistent, and he is going to have to rely on his tight ends if he is going to be able to move the ball. In Week 1, the 49ers have a favorable match-up against the Los Angeles Rams, who do not figure to be very good in 2016. McDonald was Gabbert's most targeted player during the preseason, and he will likely be looking for the big man on Monday.
The relationship between a quarterback and tight end is so huge in the NFL, and Gabbert and McDonald appear to have that. San Francisco's starting running back Carlos Hyde has been battling back from a concussion, so they may want to lighten his load in Week 1. McDonald is going to be the guy in the red zone, and could give Gronkowski owners a nice cushion, if only for a week.
3. Jared Cook, Green Bay Packers
Throughout his seven-year NFL career, Jared Cook has been one of those players who has not lived up to his potential. But for fantasy owners looking to replace Rob Gronkowski in Week 1, he could be a solid option. He is only owned in around 45 percent of ESPN fantasy leagues, and if he plays to his ability, could be a top tight end by the end of the season.
One of the big problems for Cook is that he has never really played with a good quarterback. In fact, during his time with the St. Louis Rams (they were not in L.A. yet), the team had a quarterback carousel. From Case Keenum to Vince Young, his quarterback has been sub-par, though that will all change in 2016.
The Green Bay Packers have the best quarterback in the NFL, and he loves to throw to his tight ends. A player like Aaron Rodgers is going to view Cook as an asset and is going to try to get him the ball. The Packers face the Jacksonville Jaguars in Week 1, and that match-up could be a classic shootout. Cook is going to get his share of yards, and has a great opportunity to get in the end zone on Sunday.
2. Jesse James, Pittsburgh Steelers
Incredibly, Jesse James is owned in less than eight percent of ESPN fantasy leagues. Despite the fact that the Steelers are without a bunch of their weapons, James is there for the taking in most leagues. James has the size and speed to be a playmaker at the tight end position, and should be looked at if you currently own Rob Gronkowski.
At 6'7", James is an absolute freak on the football field. He was a star at Penn State, serving as one of the biggest reasons for Christian Hackenberg's solid freshman season. He was expected to split time with Ladarius Green in 2016, but Green continues to battle through headaches. James is growing an incredible relationship with quarterback Ben Roethlisberger, and will definitely be a red zone threat this season.
The Steelers will be without Markus Wheaton and Le'Veon Bell in Week 1, so expect James to have a bigger workload. This is a perfect week to take a flyer on him, because he will definitely get his fair share of targets. Remember, wide receiver Martavius Bryant is suspended for the season, so Roethlisberger is running out of options.
Expect James to grab a touchdown against the Washington Redskins on Monday Night Football while allowing Gronkowski owners to breathe a little easier.
1. Martellus Bennett, New England Patriots
If you own the one New England Patriots tight end that will not play, why not pick up the one who is going to be in the lineup? Martellus Bennett will be making his debut for the Patriots in Week 1 after spending the past three seasons with the Chicago Bears. He was supposed to supplement Rob Gronkowski in 2016, but he will now slide into the starting role against the Arizona Cardinals.
Bennett is definitely a solid option at tight end, and could possibly be a TE1 in fantasy even if Gronkowski was not out in Week 1. The team is hoping he can fill the role left by Aaron Hernandez, who teamed with Gronk to form a nice two-headed monster before going to jail for the rest of his life. At one time, Bennett was a Pro Bowl tight end, and that time was only two years ago.
The Patriots will have a first time starter under center on Sunday night, so he will be looking to check down to his tight end a lot. Until Jimmy Garoppolo is completely comfortable, the running backs and tight ends are going to be his first options. Bennett is going to be counted on early and often during their Sunday Night Football match-up, and will likely find the end zone on at least one occasion.
The bottom line is no tight end in the league can replace Gronkowski for a full season. But for just one week, or possibly two, any of these five players can help bridge the gap until he returns.
This article originally appeared on