FanSided's Madden 17 Simulation of Raiders vs. Falcons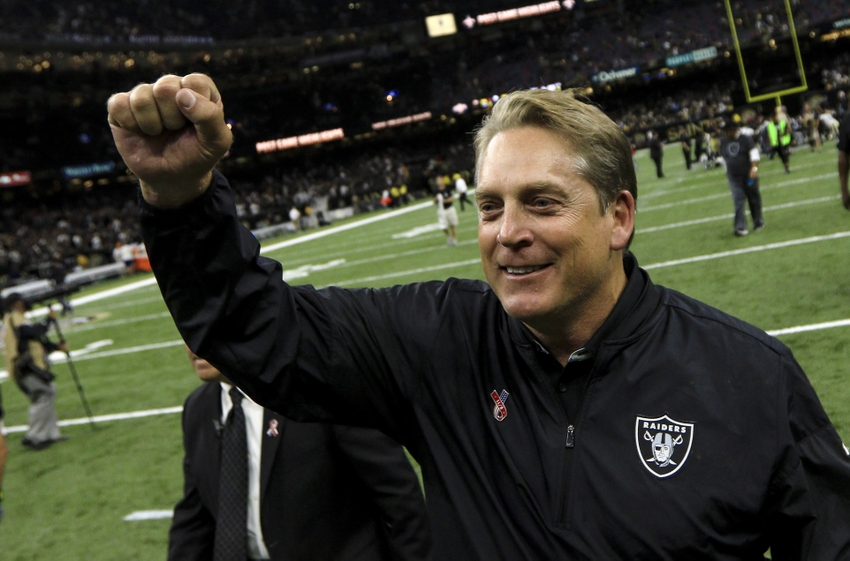 FanSided's gaming site, AppTrigger, uses Madden 17 to simulate every NFL game. Here are the results for the simulation of the Oakland Raiders vs. the Atlanta Falcons.
If the game goes at all how the Madden simulation did, then we are in for a shootout. In the simulation conducted by AppTrigger, the Raiders win a barn-burner over the Falcons, 41-37.
The settings used were All-Pro, six minute quarters, and simulated via the SuperSim function.
In the game, Matt Ryan torched the Raiders secondary, completing 33 of 46 passes for 375 yards and two touchdowns. Derek Carr answered with 20 completions for 314 yards and three touchdowns.
Latavius Murray was a key factor in the Raiders win, tallying 91 yards and two scores of his own. Oakland struggled to stop Devonta Freeman, who had 99 yards and a touchdown.
Similar to the real-life Week 1 win over the Saints, Oakland also trailed in this simulation. Down 20-10 at halftime, the Raiders outscored the Falcons 31-17 in the second half to secure the win.
Speaking of Week 1, the simulation for that game correctly picked the Raiders to beat the Saints (with a score of 30-23,) so while they were low on the total points being scored, they at least get credit for being right.
So let's hope that AppTrigger's Madden simulation can be correct again — at least the part about the Raiders adding another W to the win column. But maybe with a little less on the points allowed part.
This article originally appeared on